Tuesday afternoon -- Dzibanche!
↓ Almost there. Most everything seems very well signed. ↓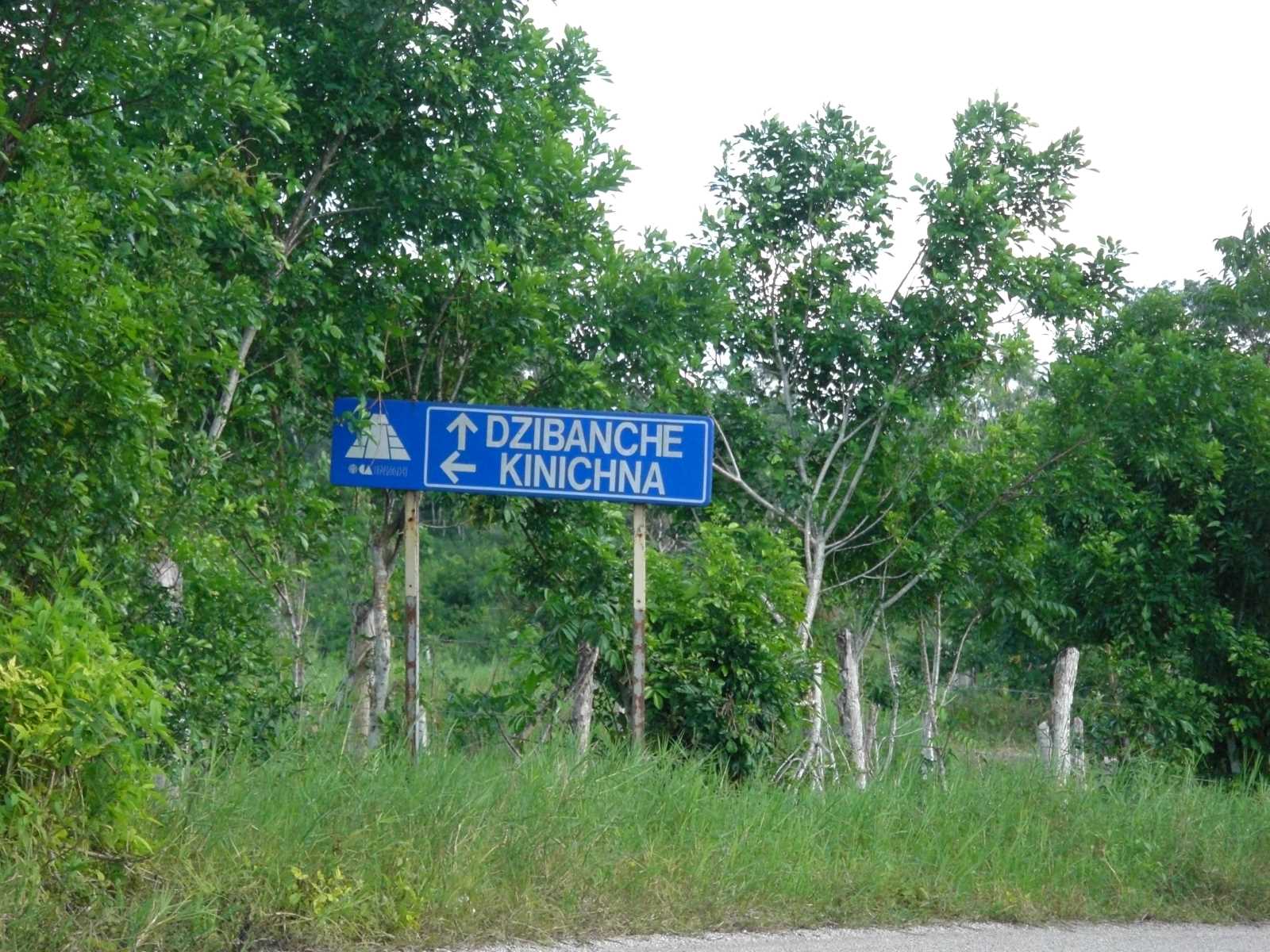 ↓ Wow! See those little people? That's Josh and Mary ↓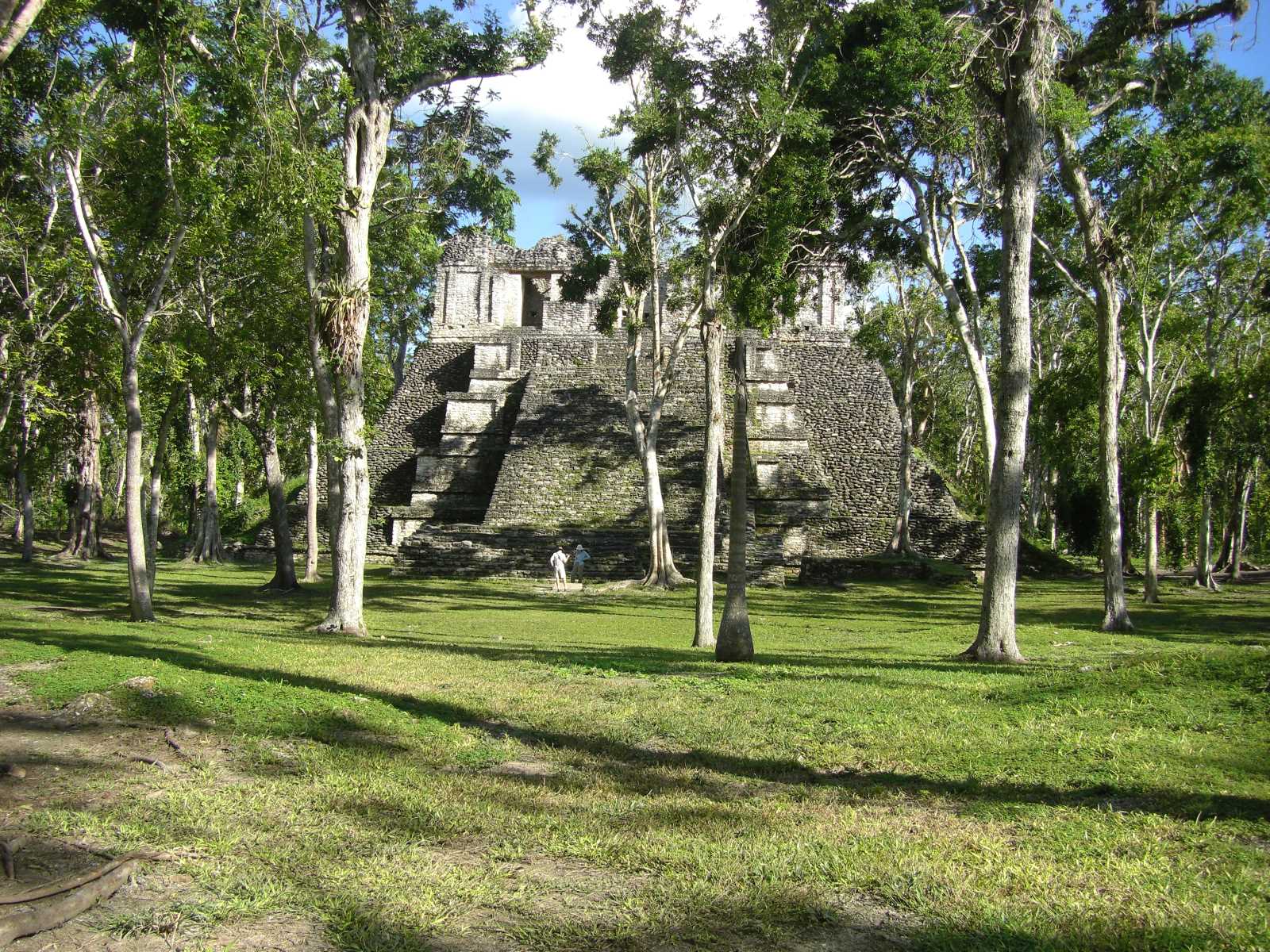 ↓ Our first example of a false arch.
Apparently, the Mayas never used a keystone, (the Romans did). ↓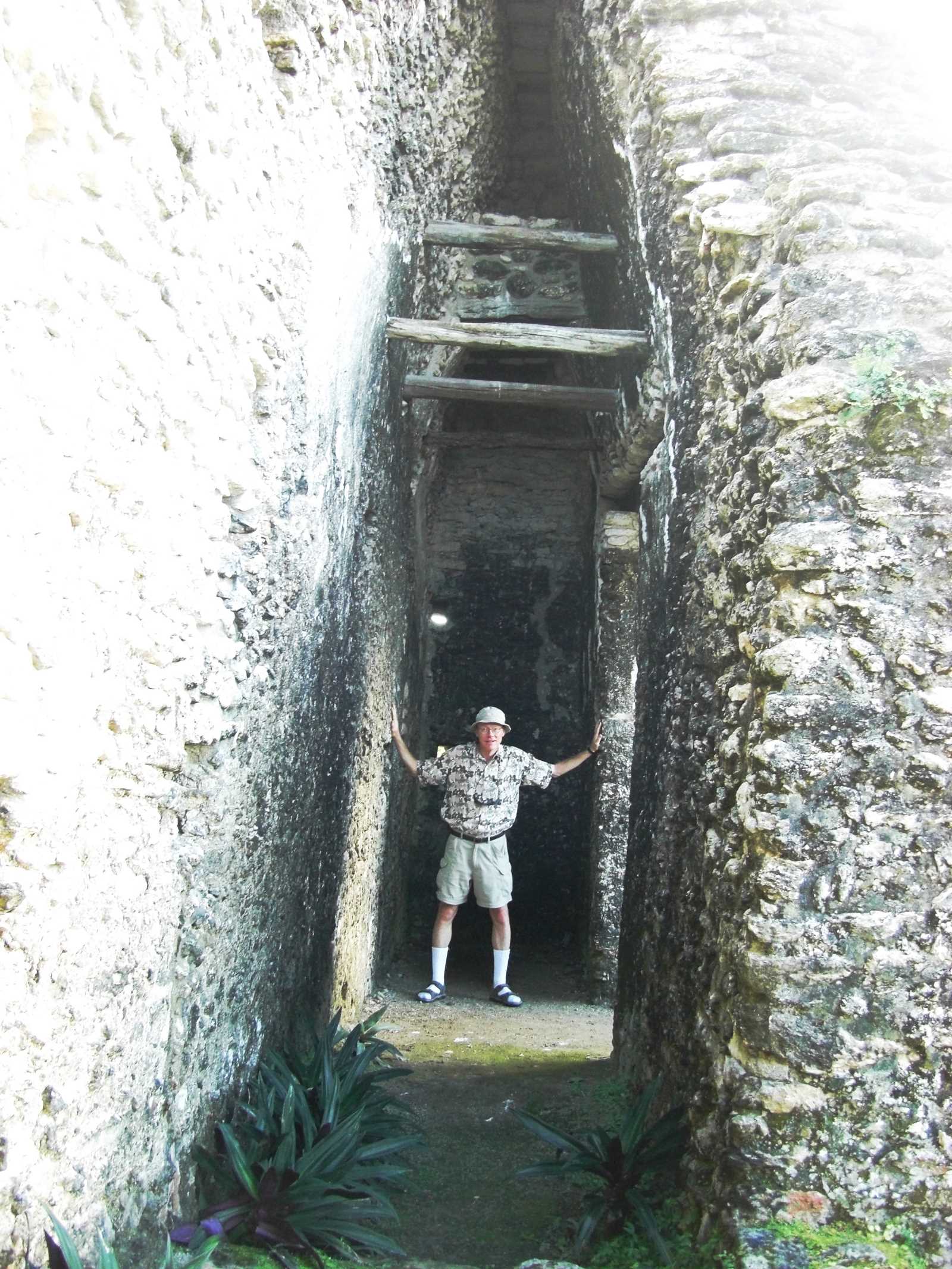 ↓ A long sheer wall with vines.
My own Tarzan! (or should I say Indiana Jones?) ↓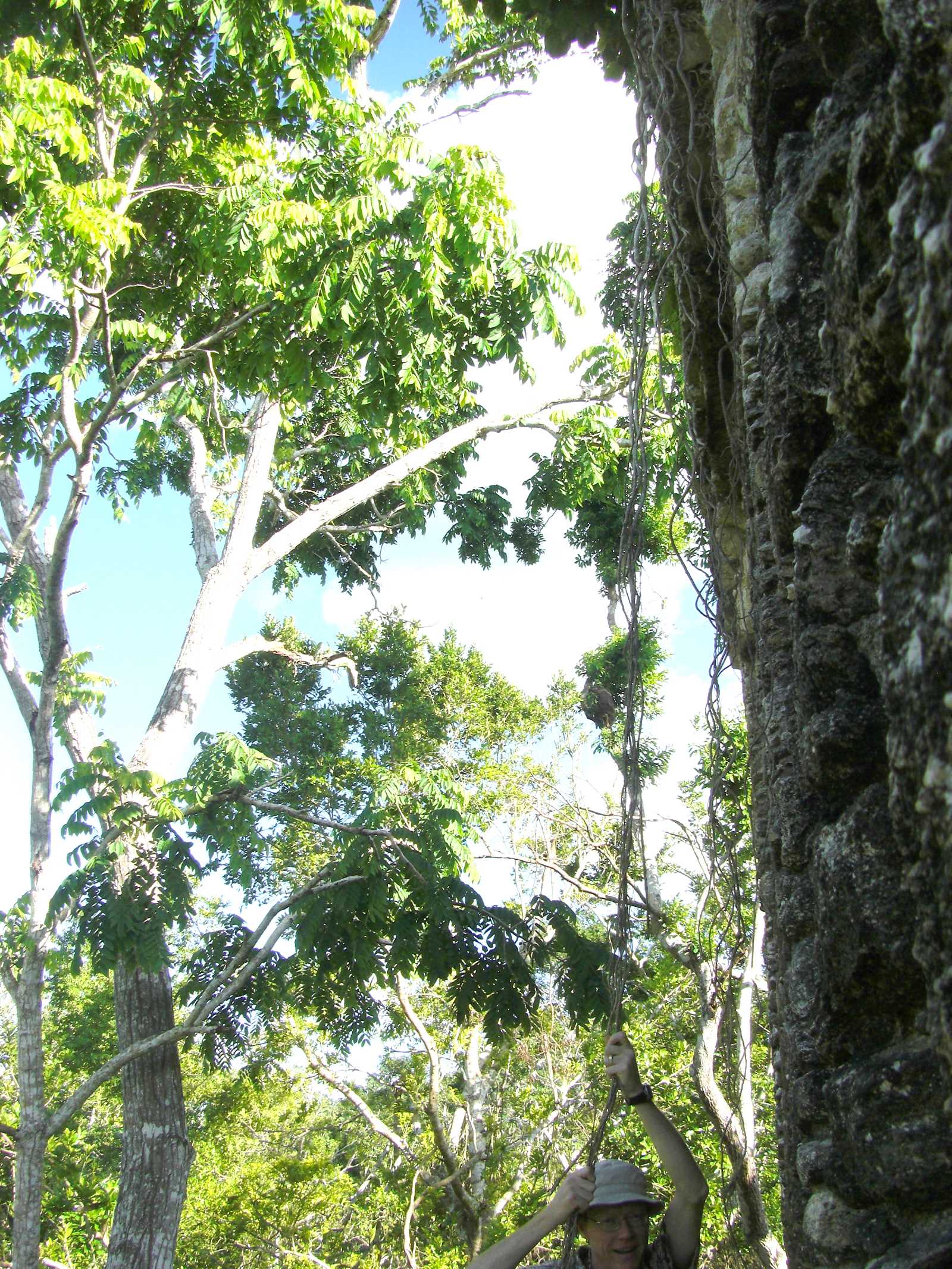 ↓ We had to stop and explore the perimeter ledges as we went up this,
the first tall pyramid that was OK for us to climb. See below him... ↓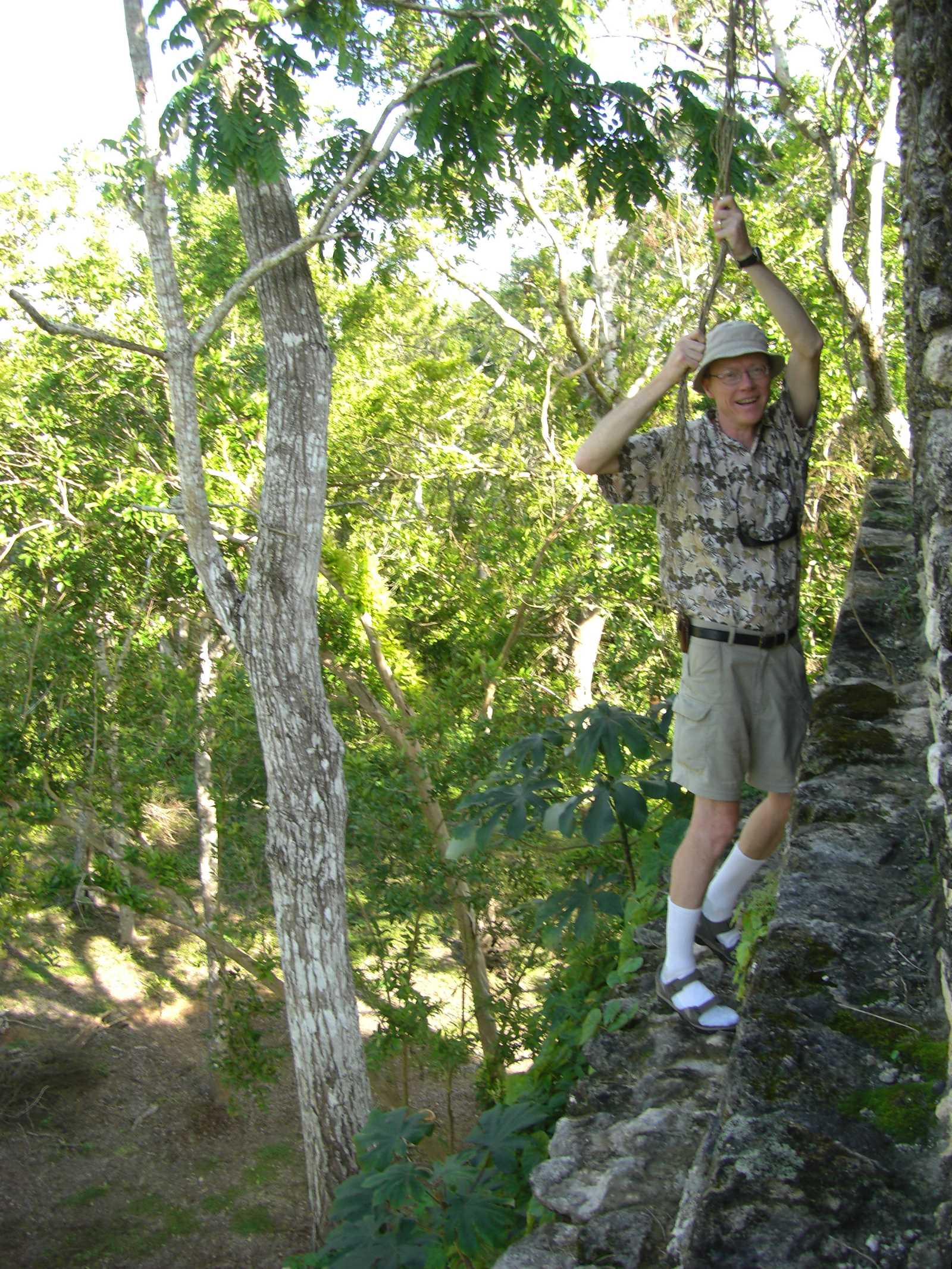 ↓ This was exciting. Joe was looking at the back wall — totally sheer, no steps. ↓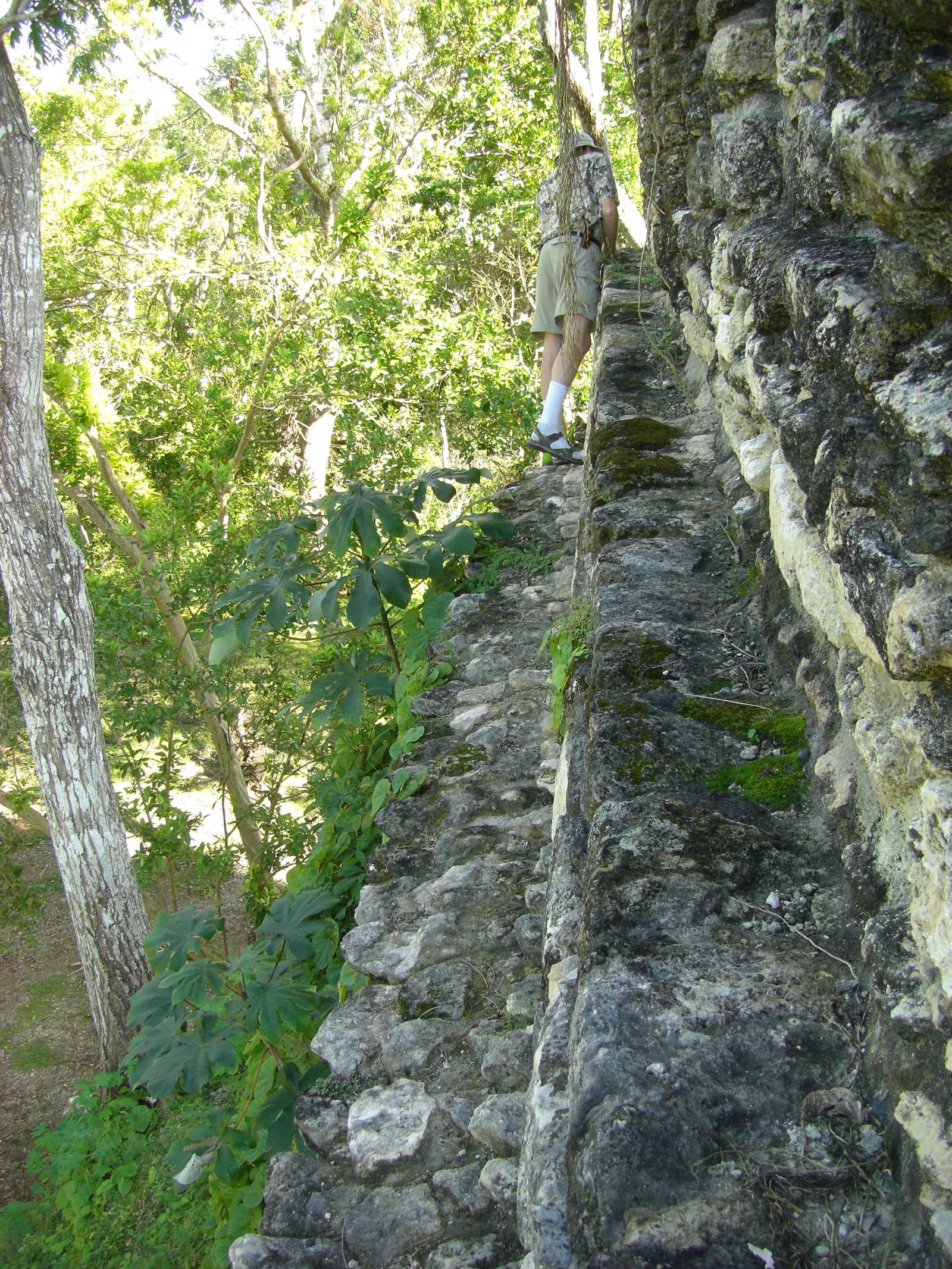 ↓ Maidenhair fern and purple Aloe vera. I was surprised to find maidenhair fern.
I always associate it with cool climates, but found it was common at the ruins around here. ↓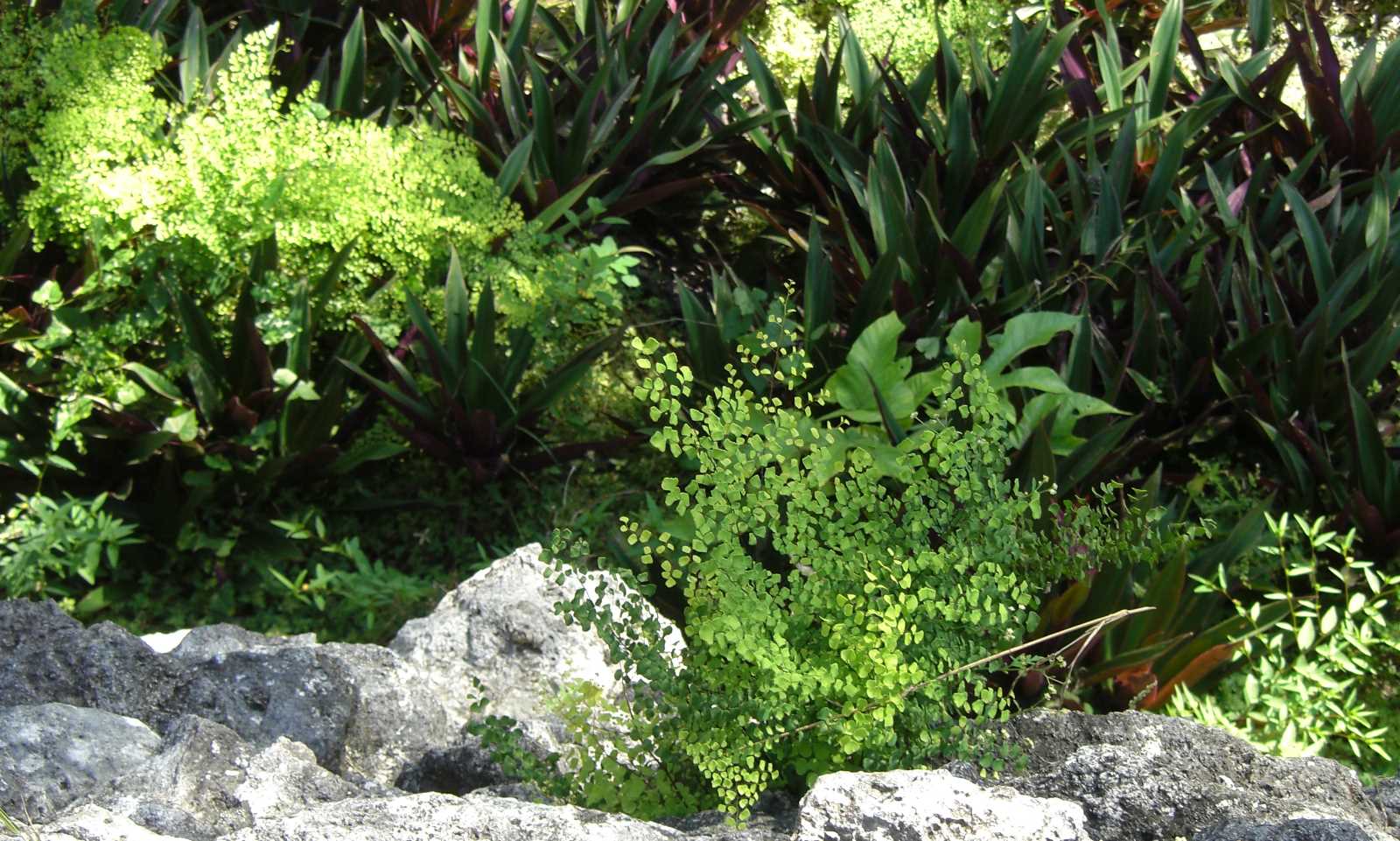 ↓ Cute little spotted frog ↓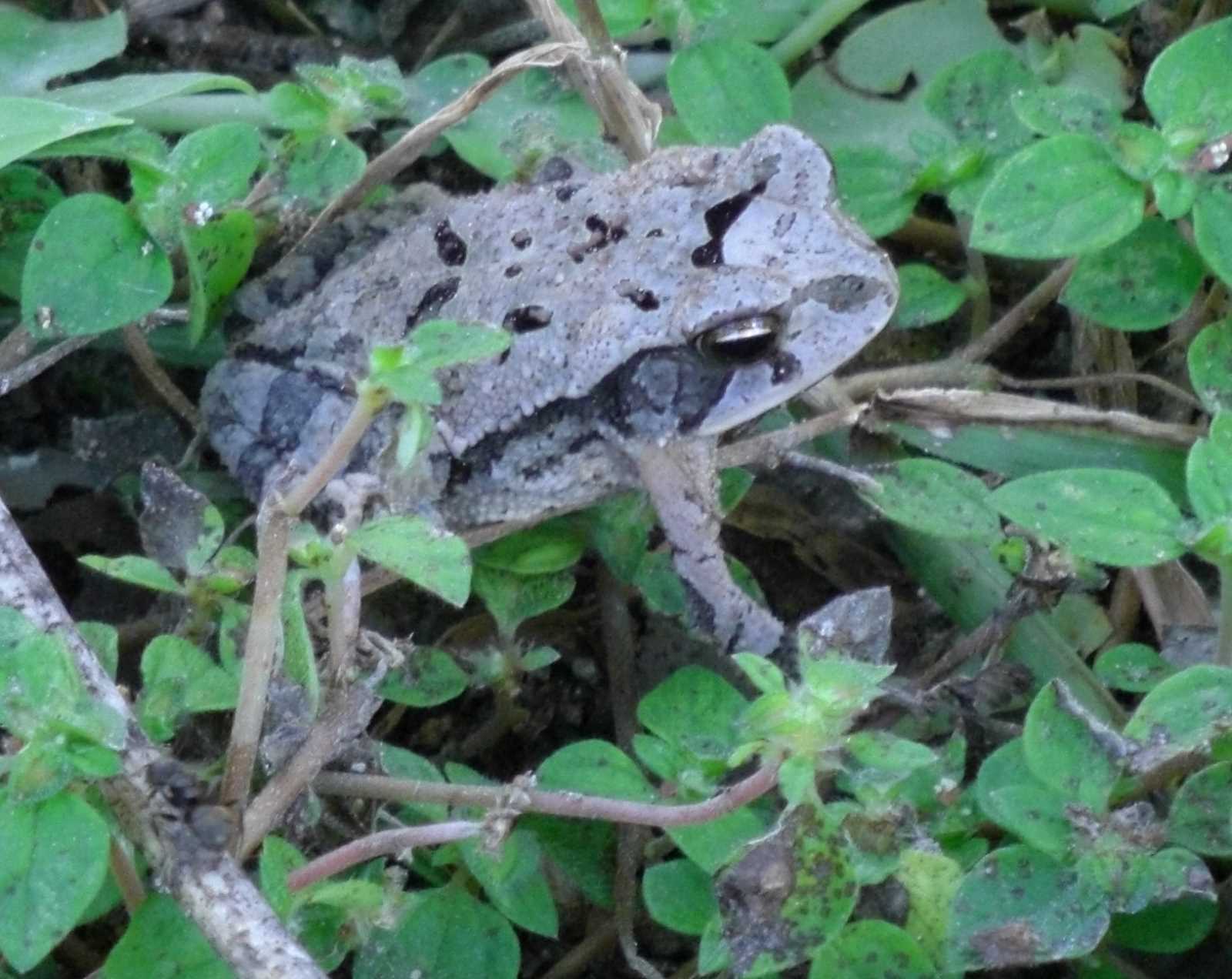 ↓ Leaf-cutter ants (again) ↓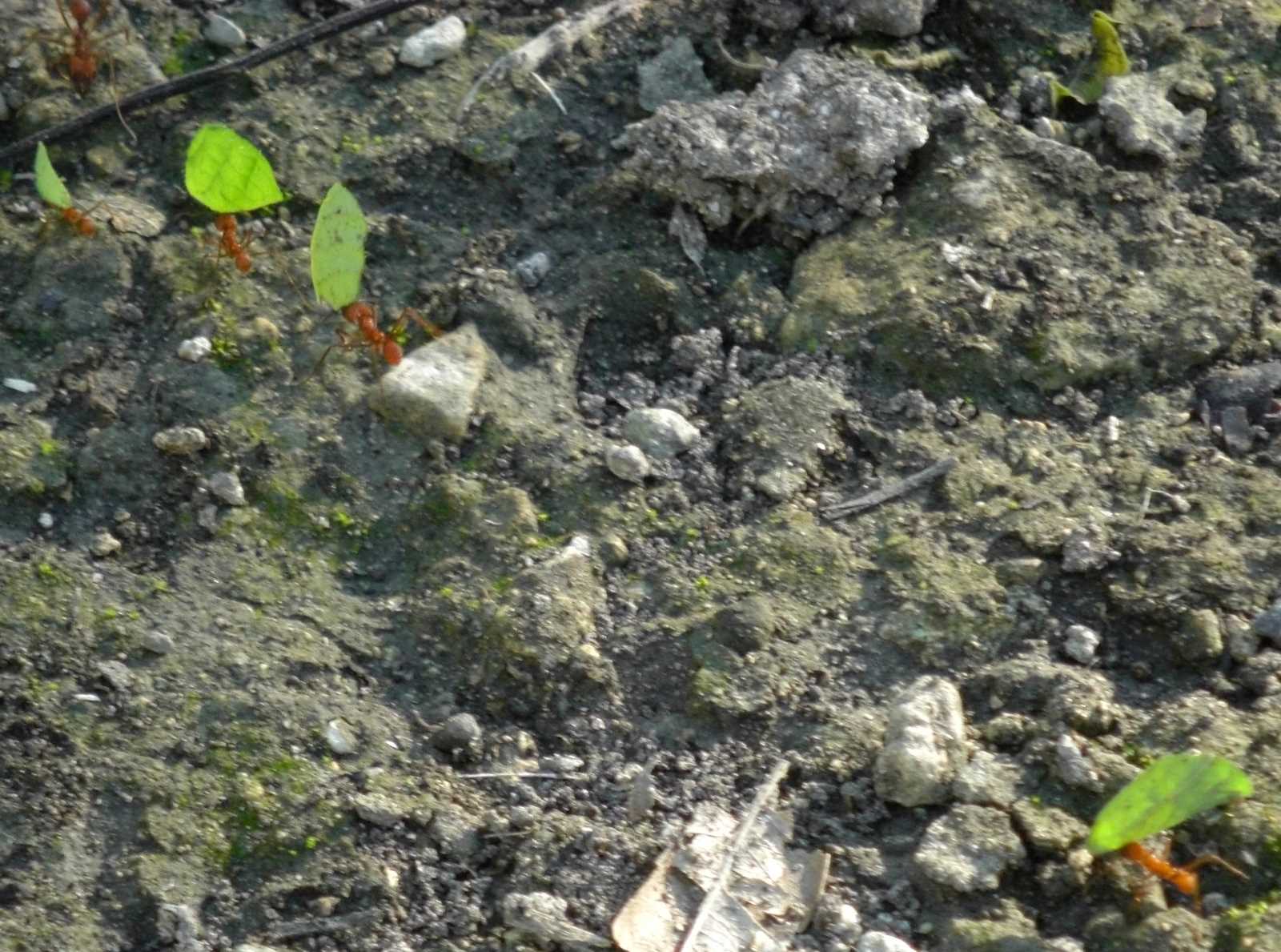 ↓ Elevated plaza full of trees, with a pyramid on top of it (behind the trees). ↓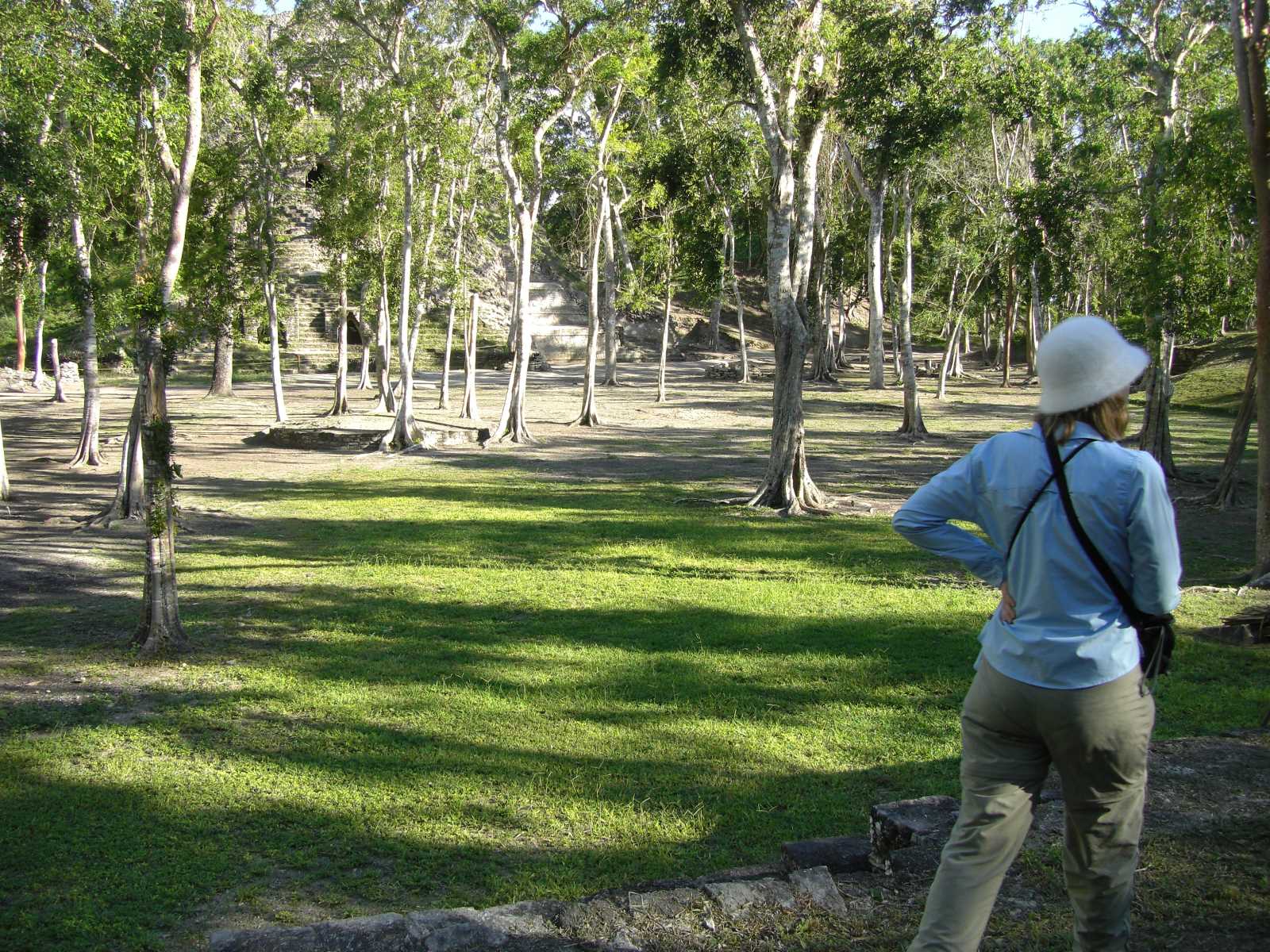 ↓ The tree in the foreground is growing out of soil that is the same level as the plaza we just crossed.
However, current archeological activity here shows that
the courtyard these steps are rising from was actually once 2 or 3 feet lower.
Mary and Joe are looking at... ↓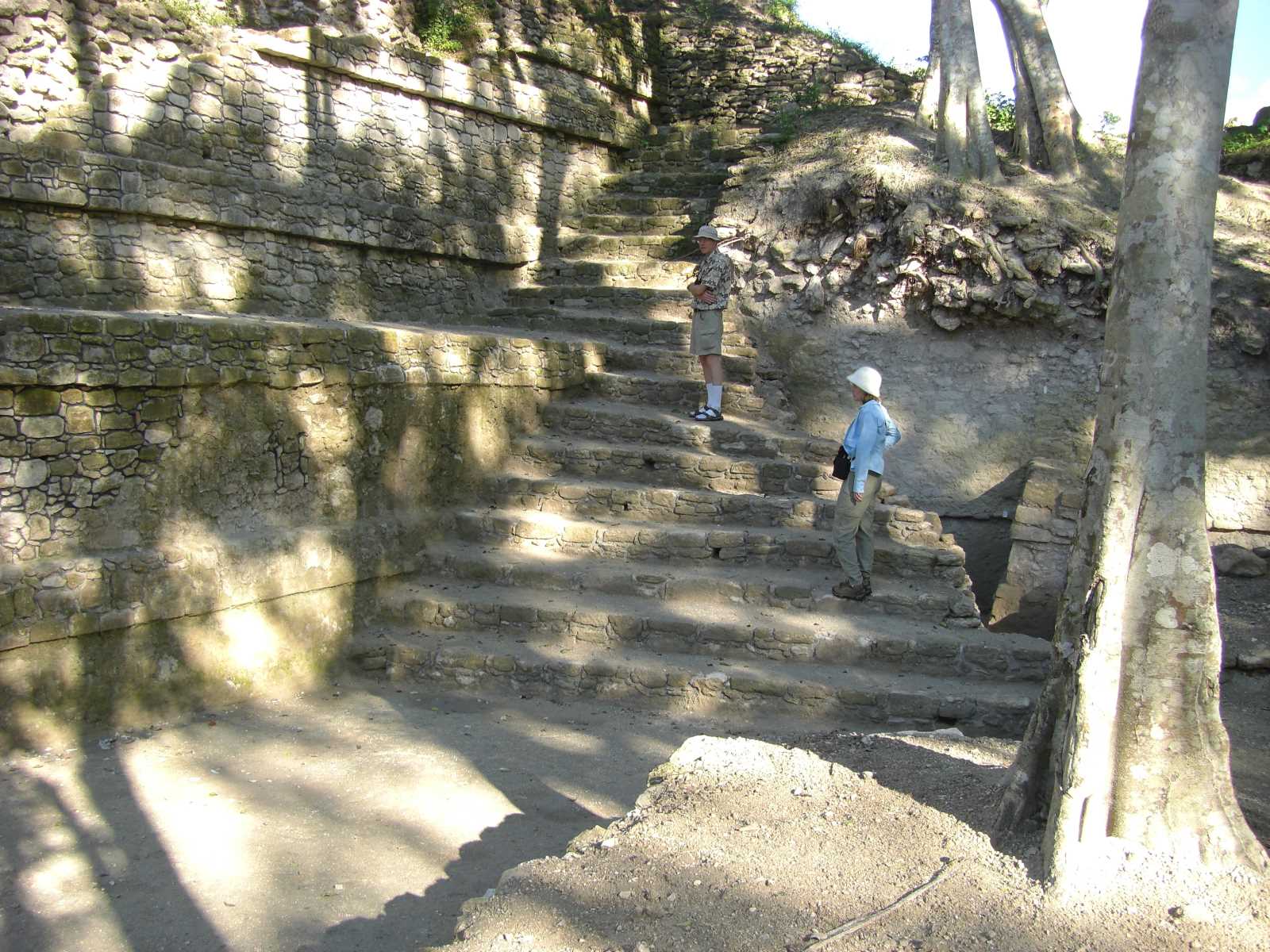 ↓ This artifact ??!! ↓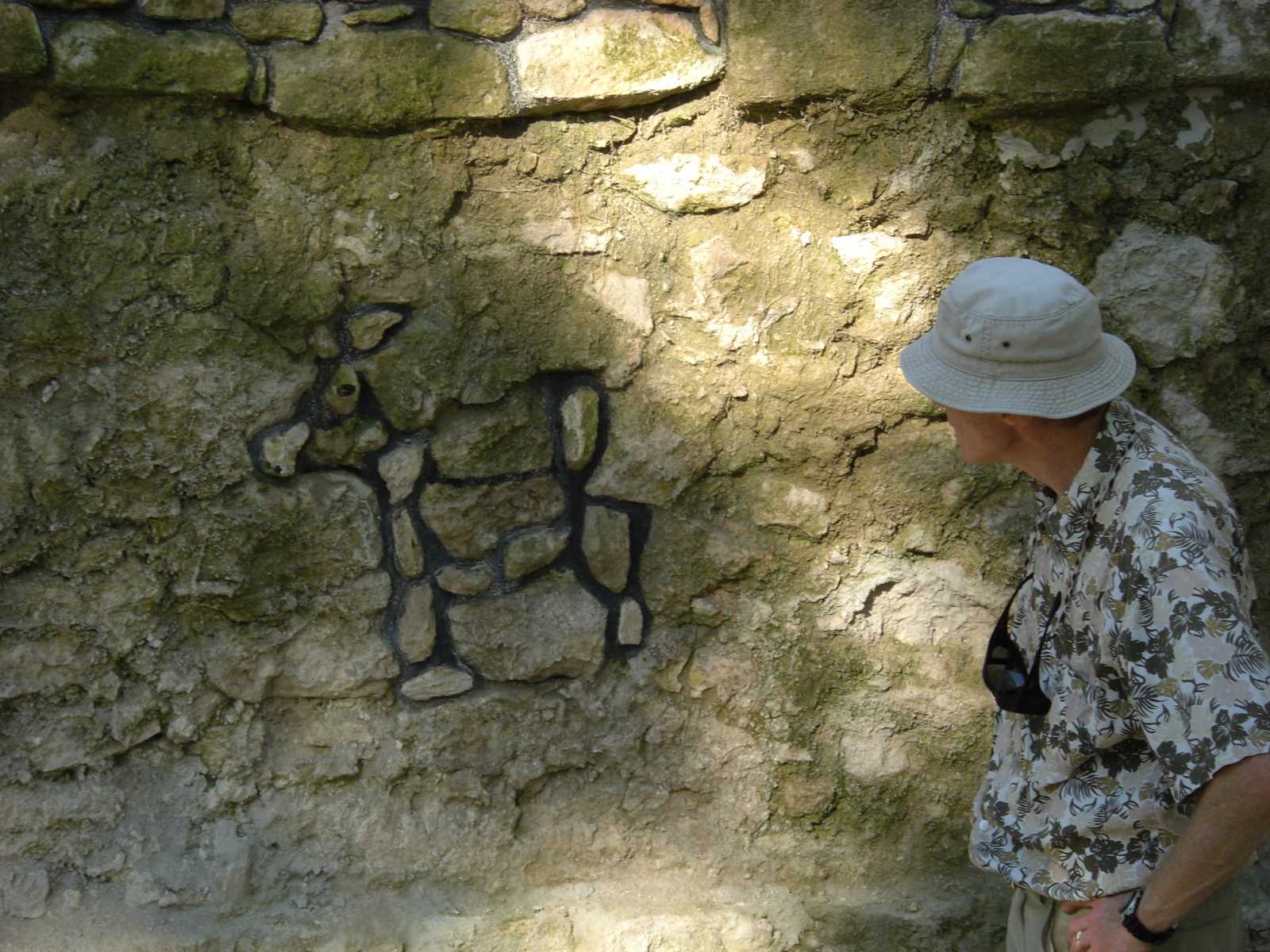 ↓ Across the courtyard we spotted this big tree on the corner of another partly excavated structure. ↓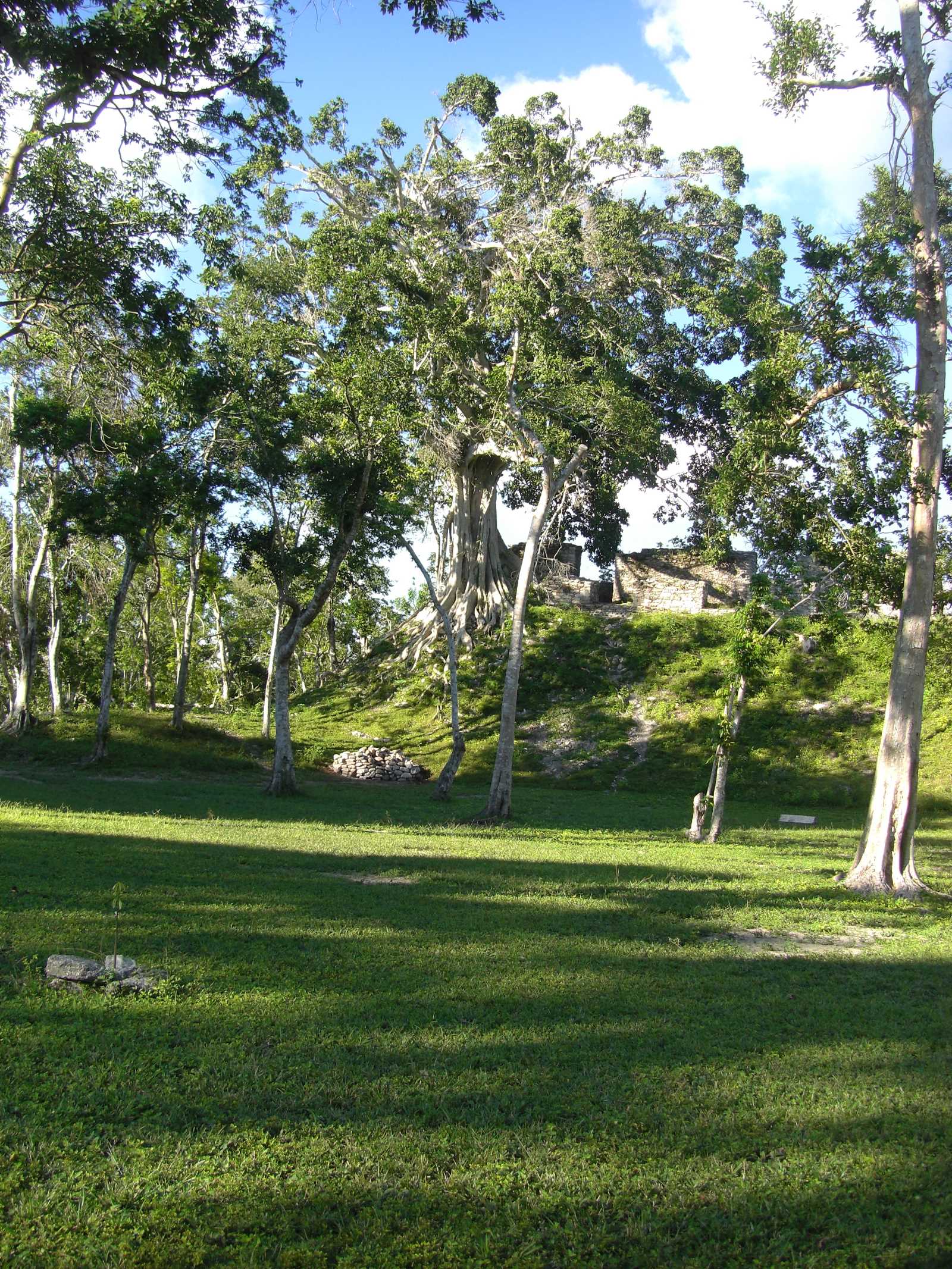 ↓ We climbed this one too... ↓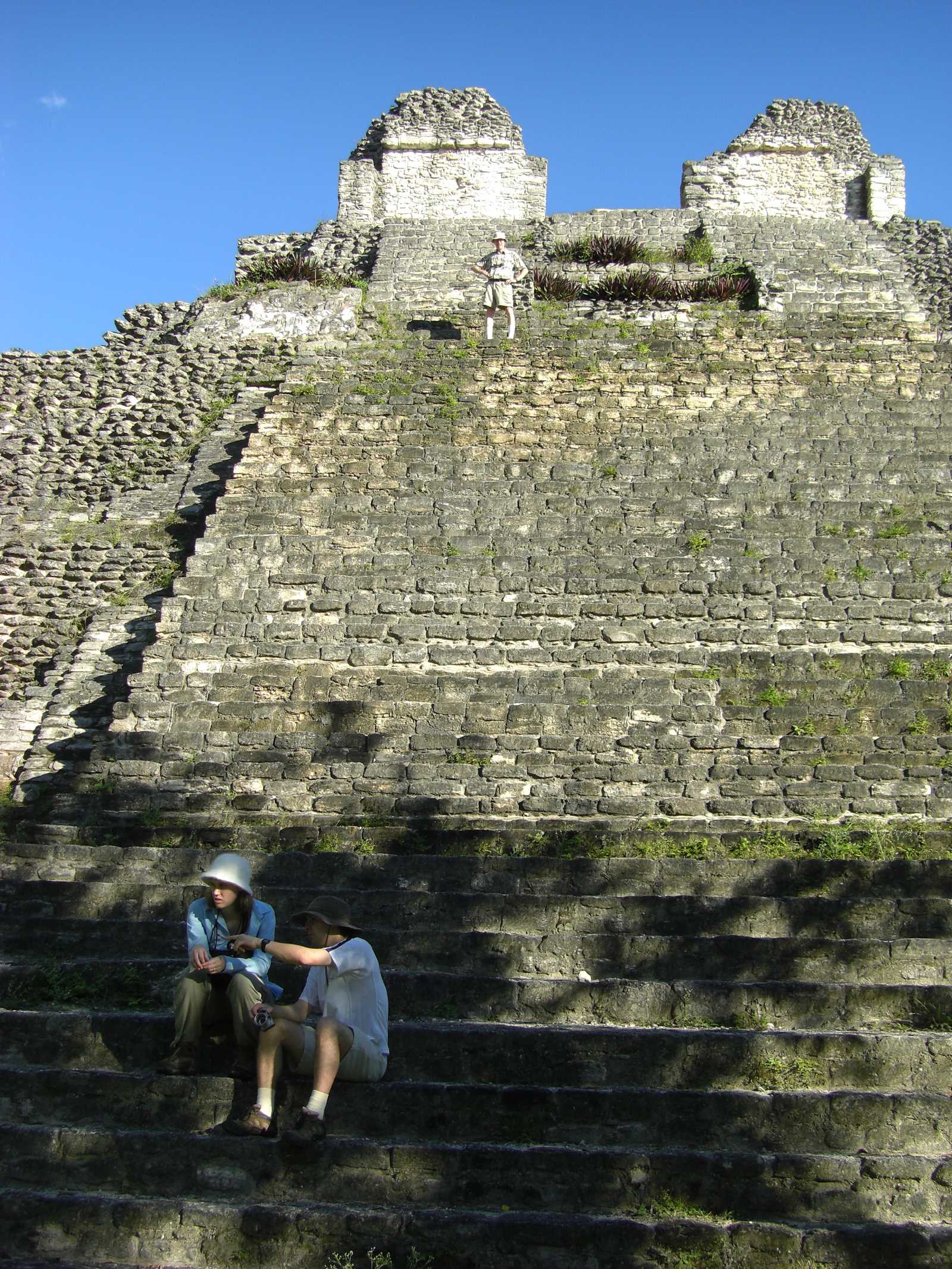 ↓ All the way... ↓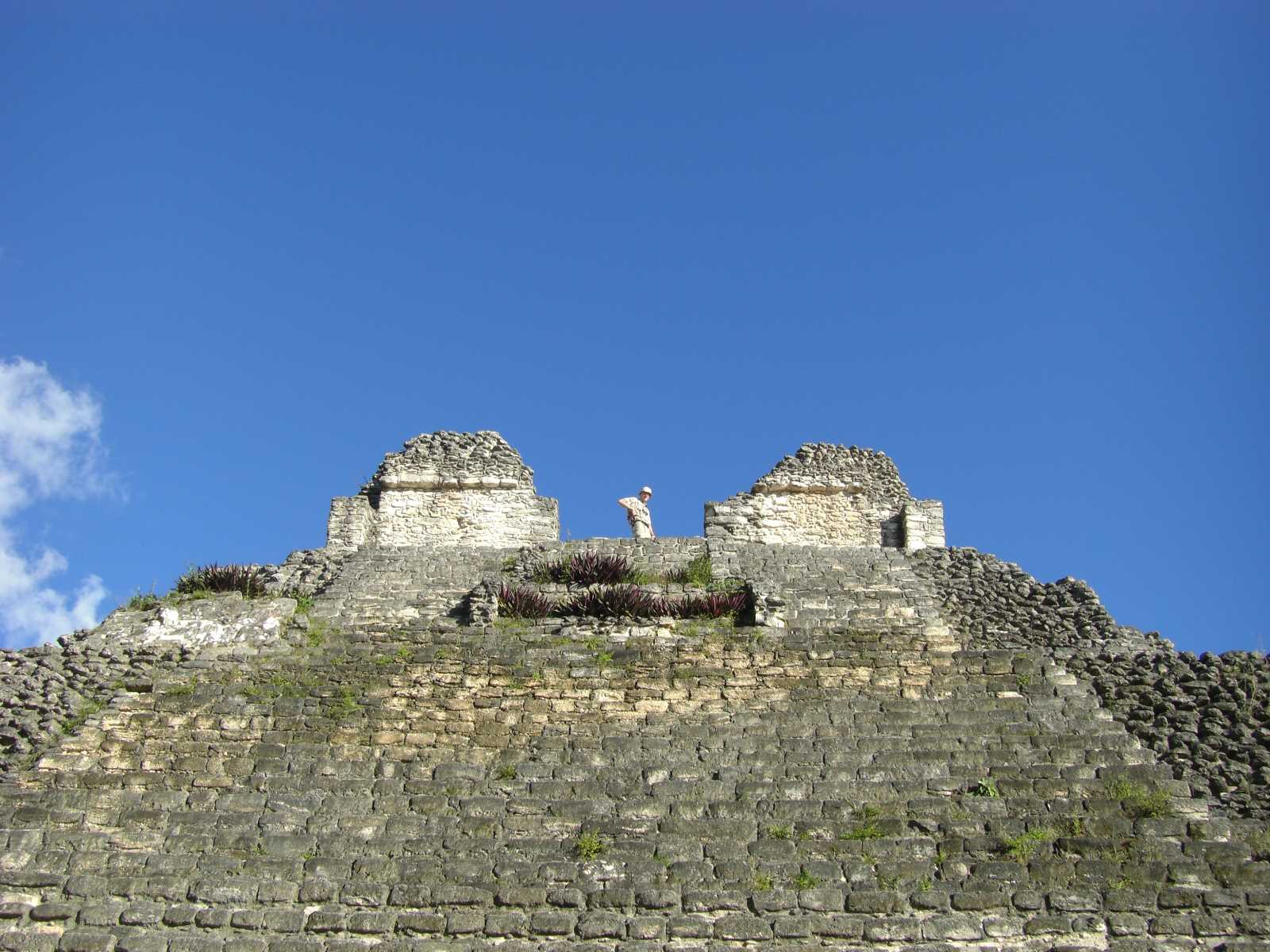 ↓ The view from the top —
looking at the one we'd climbed a few minutes earlier. (The one without a back side.) ↓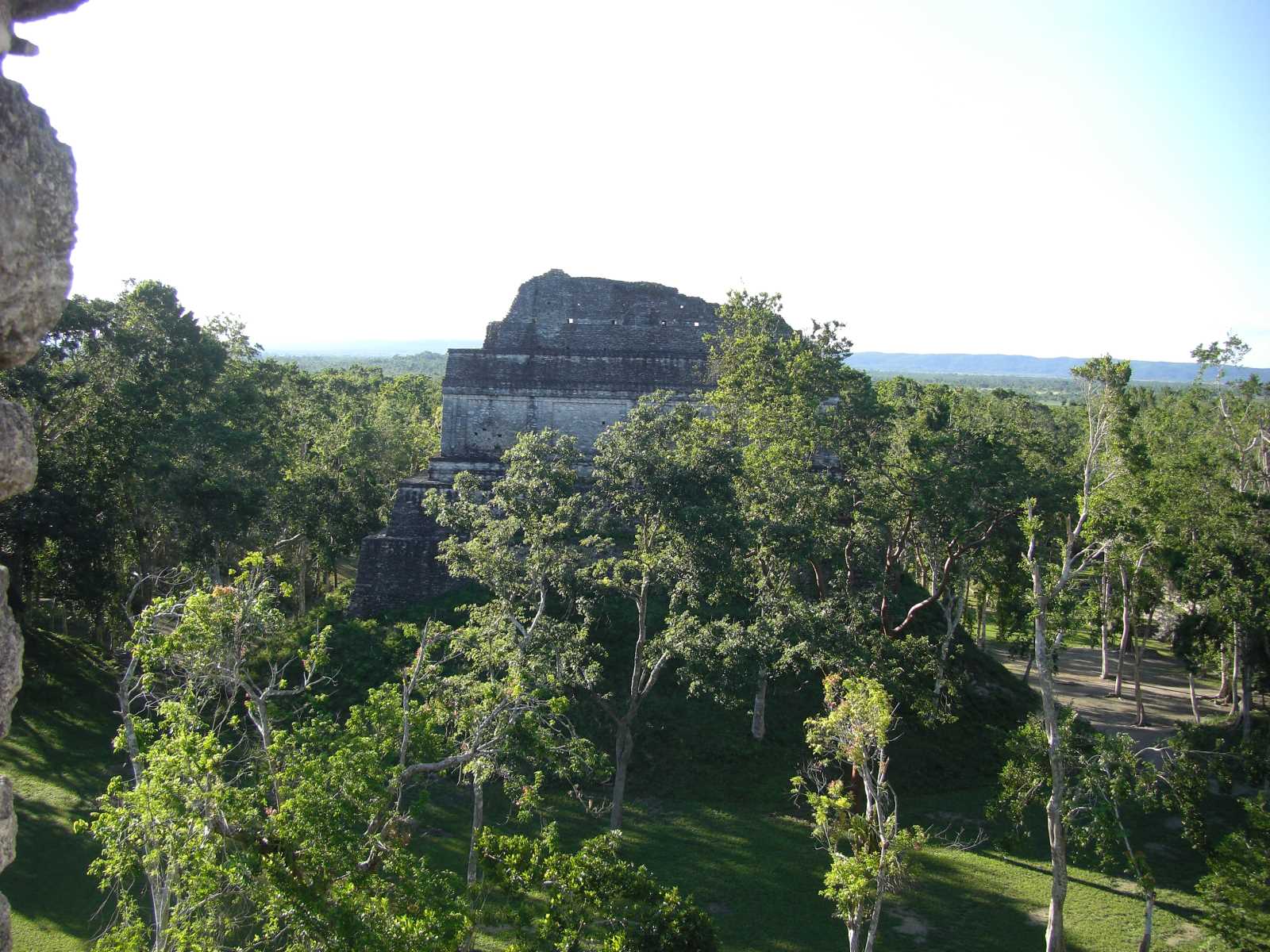 ↓ That same big tree again from above. ↓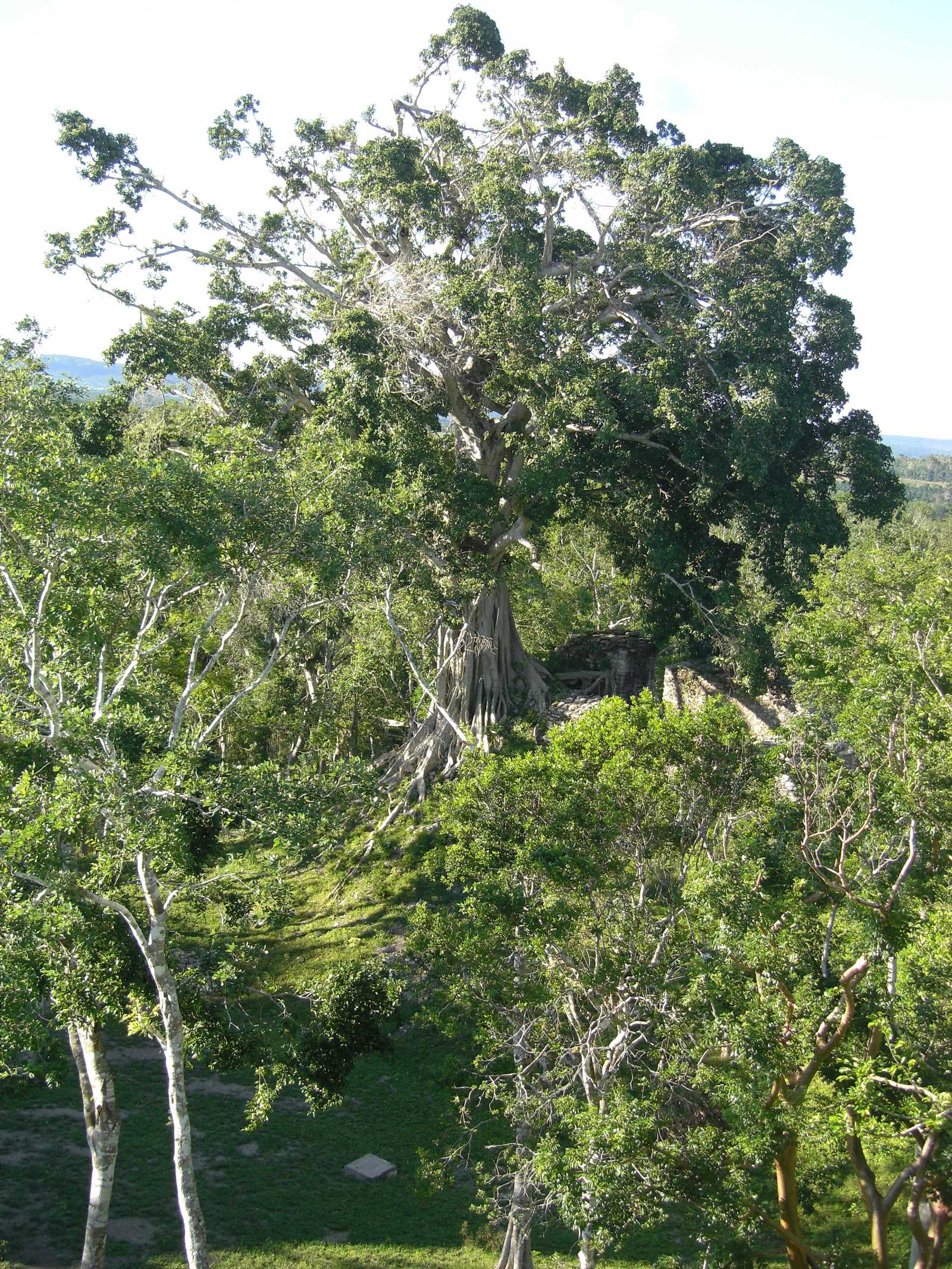 ↓ Going down. It's a big step from that corner. ↓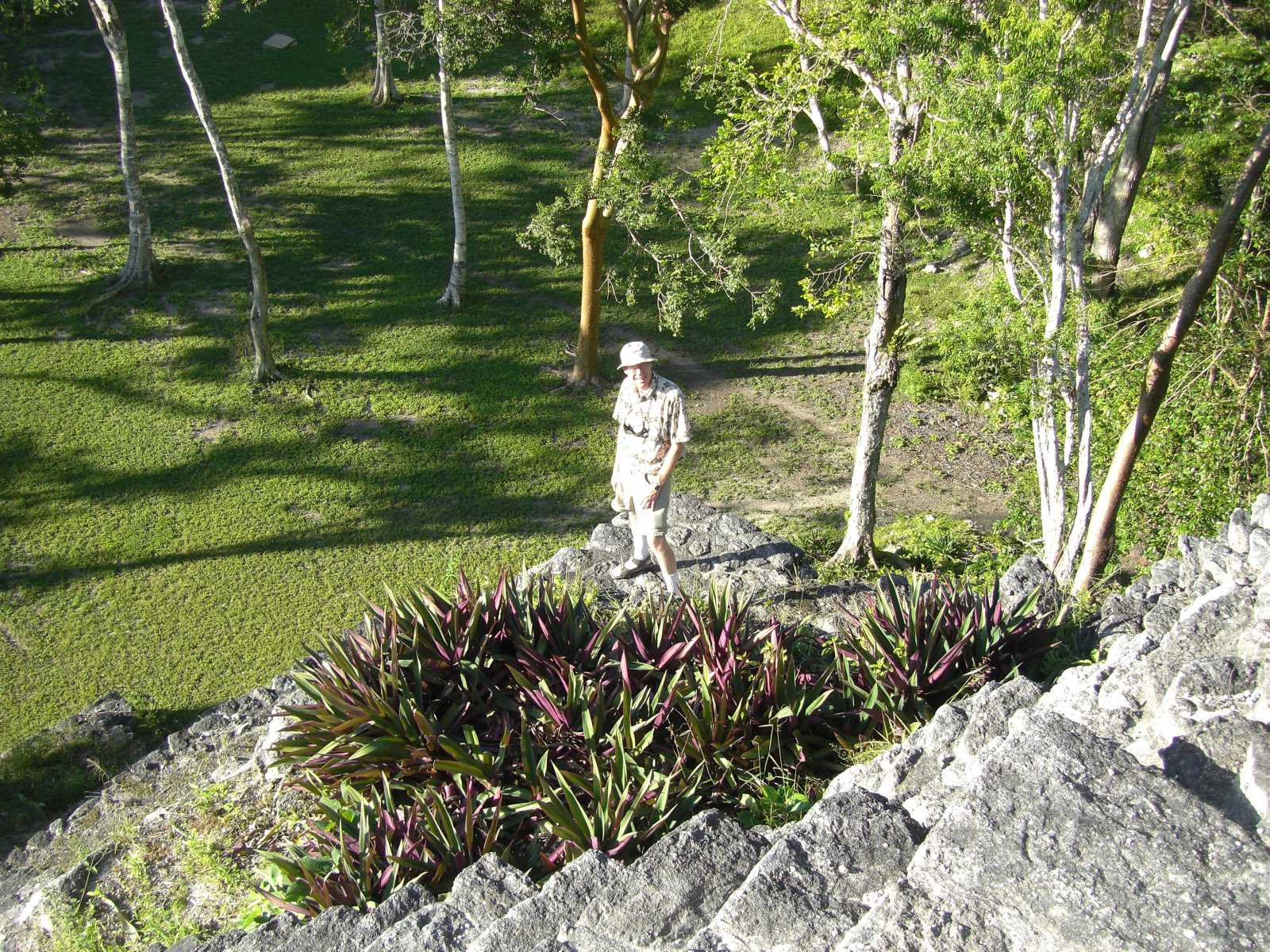 ↓ More going down. That's Susan, Mary & Josh ↓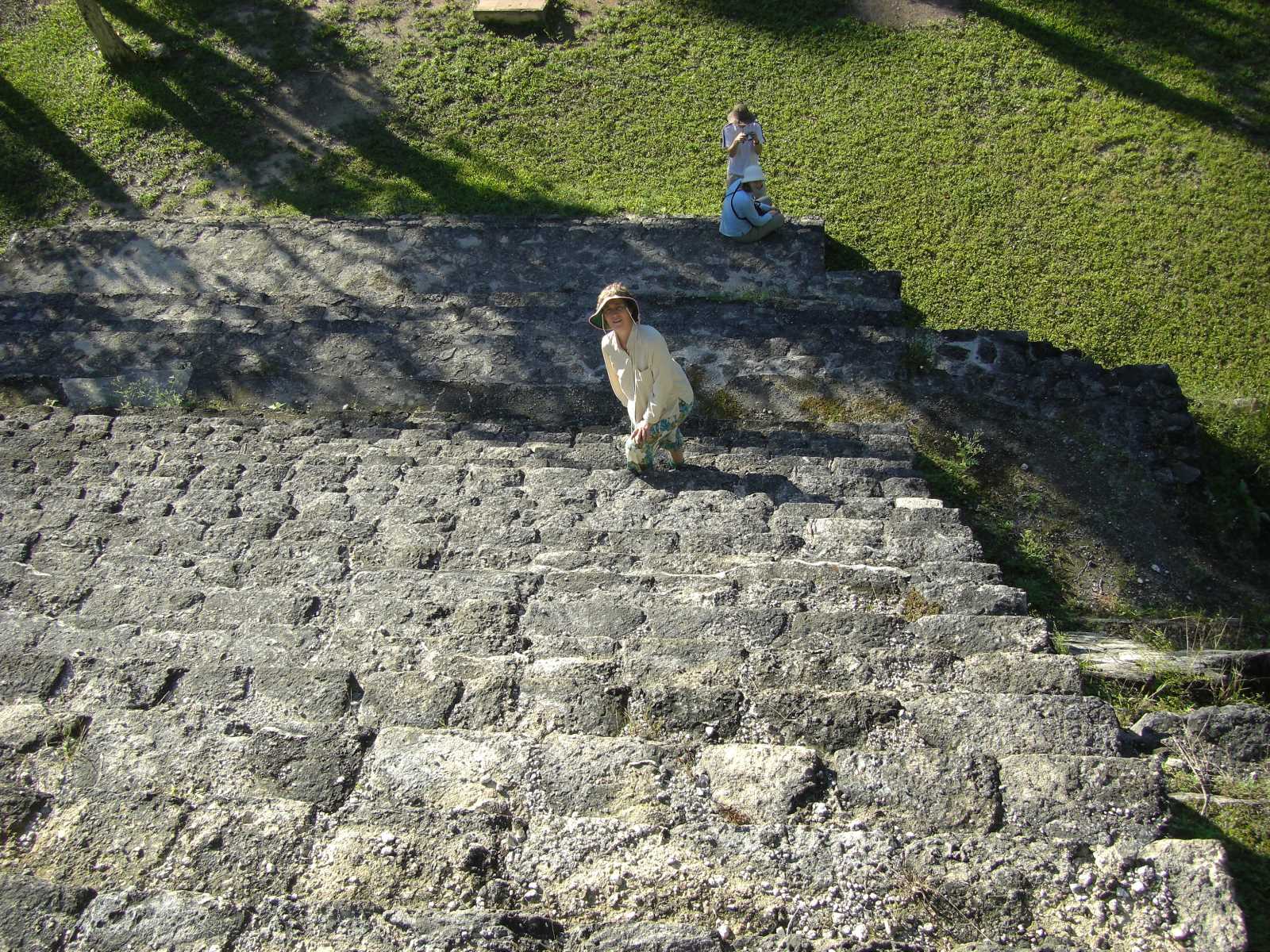 ↓ Some bas relief with traces of red paint still visible ↓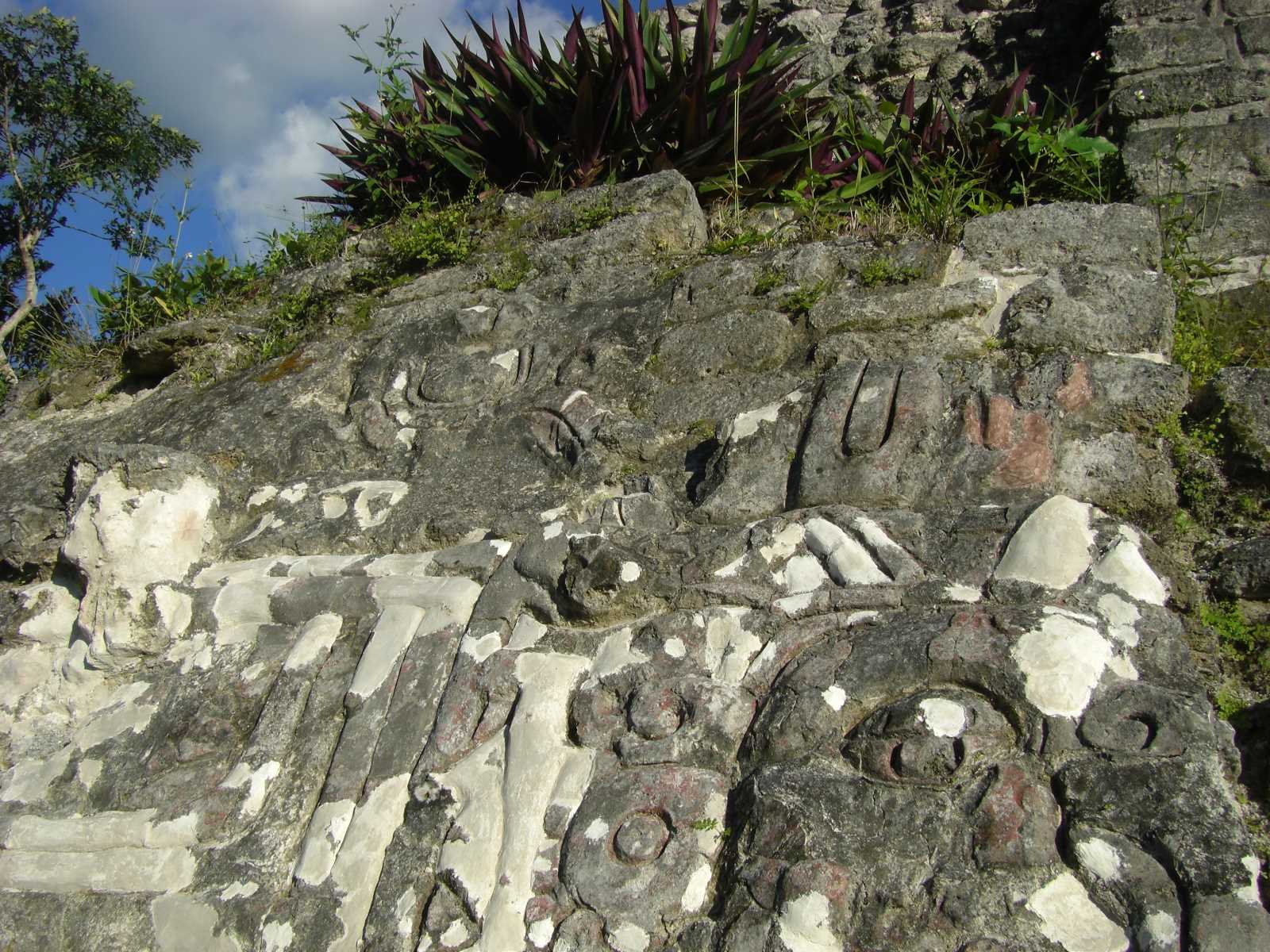 ↓ There is that big tree again. Can you find Joe? (He is in the shade.) ↓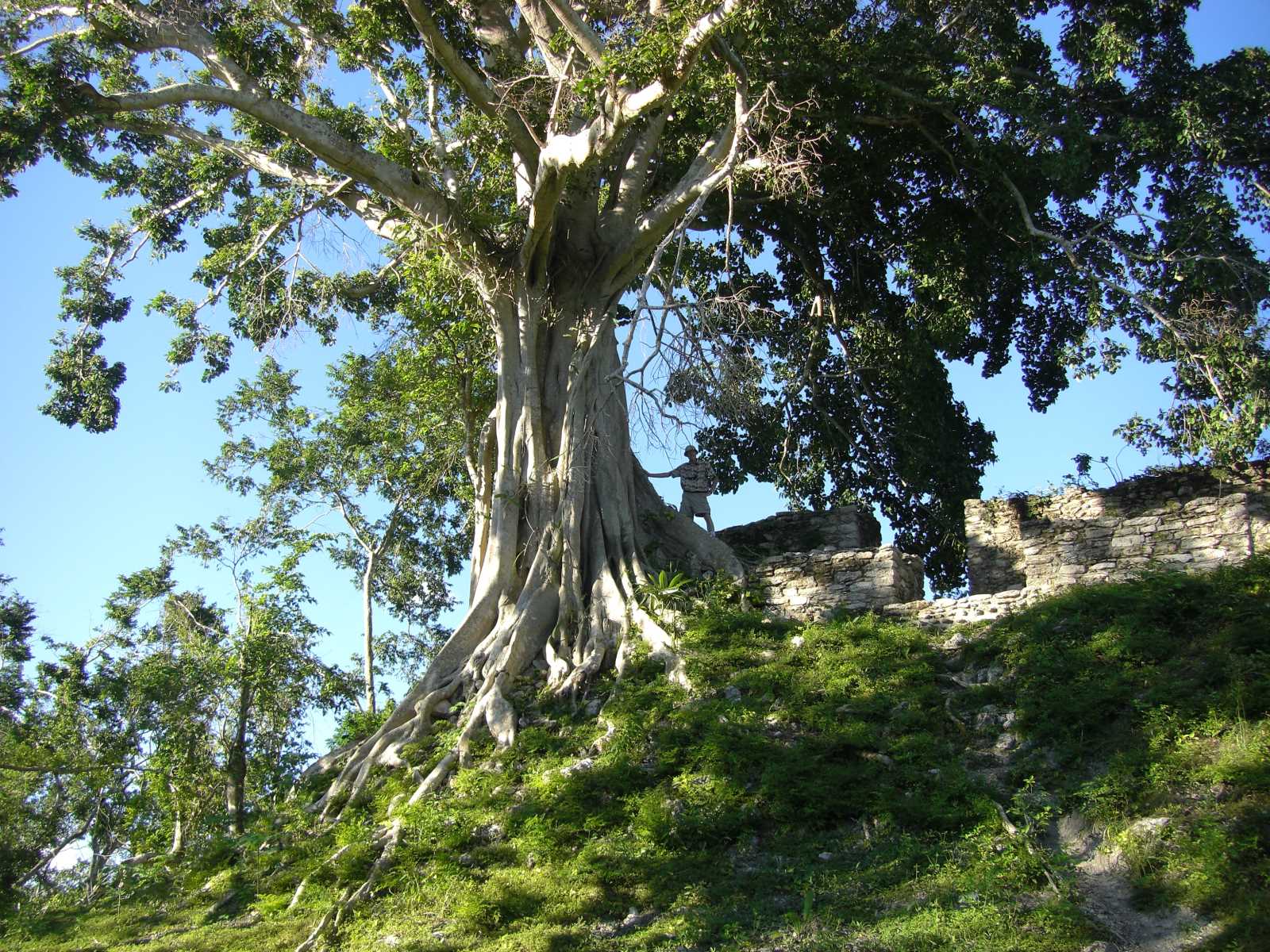 ↓ The sheer back wall. Not a design we saw a lot.
(Right. It is not totally sheer; there is a crumbling little ledge.) ↓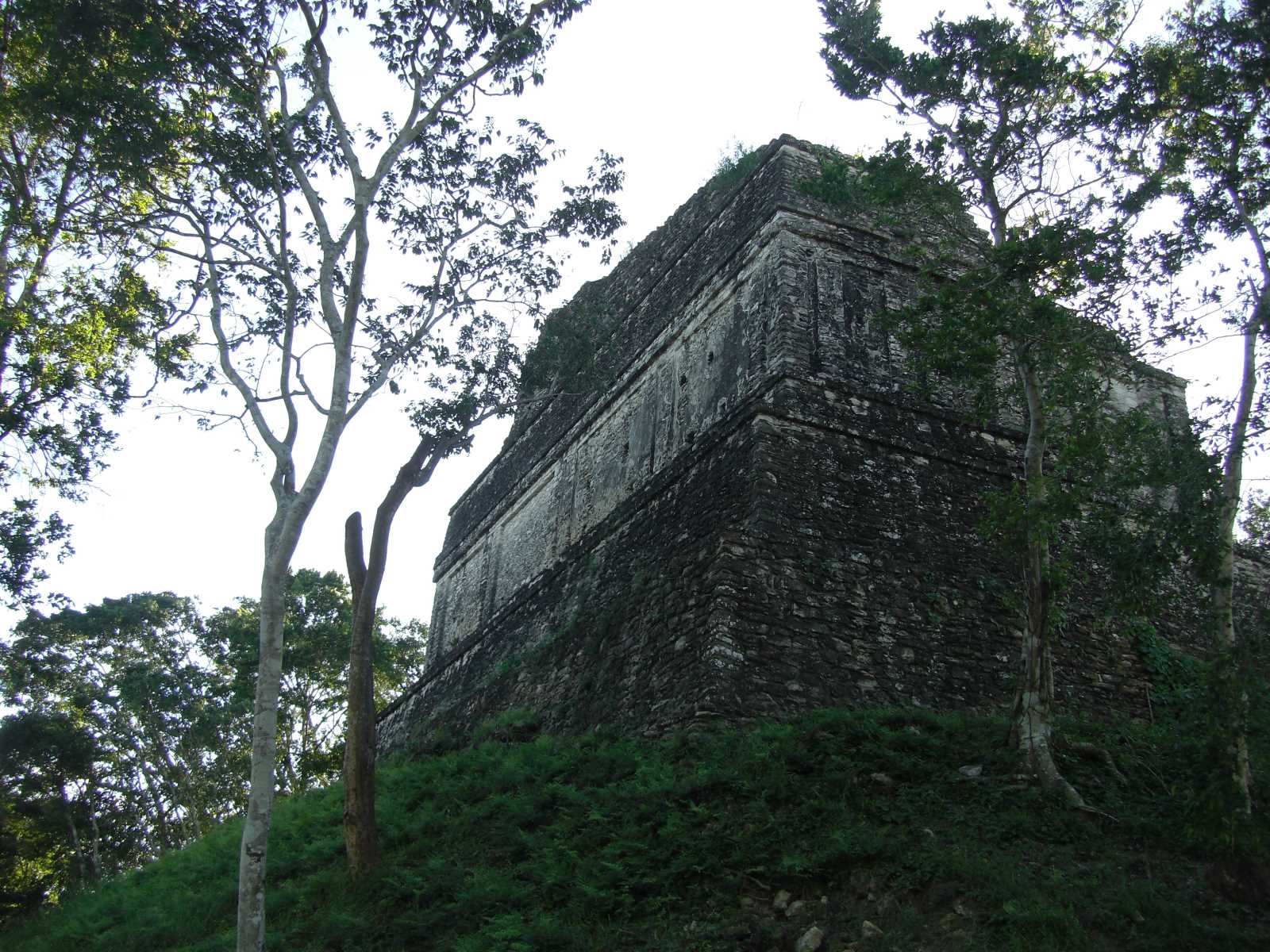 ↓ A little variety. It doesn't have to be all stone. ↓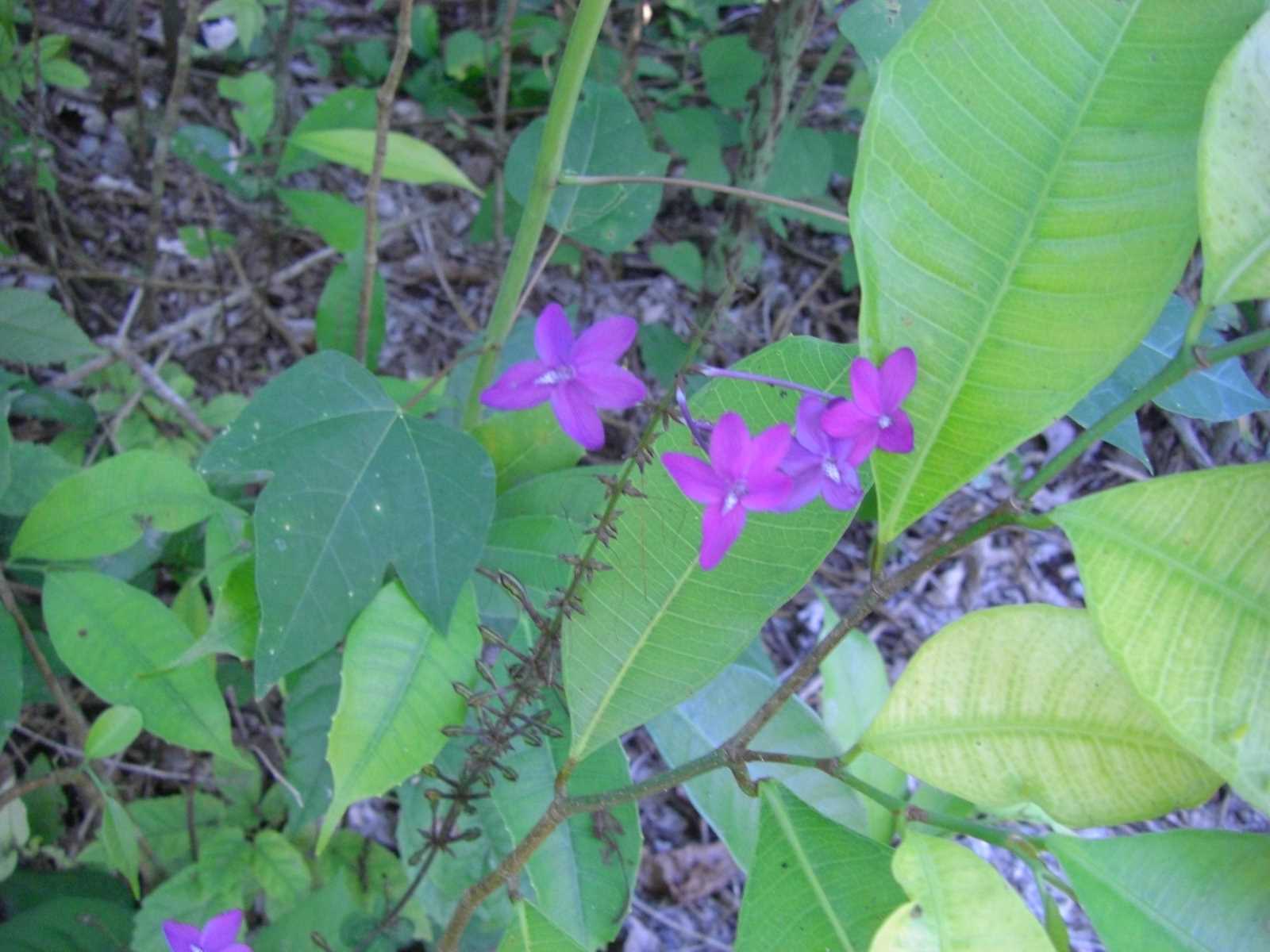 ↓ Just a little unmarked structure along the road on the way back to the highway. ↓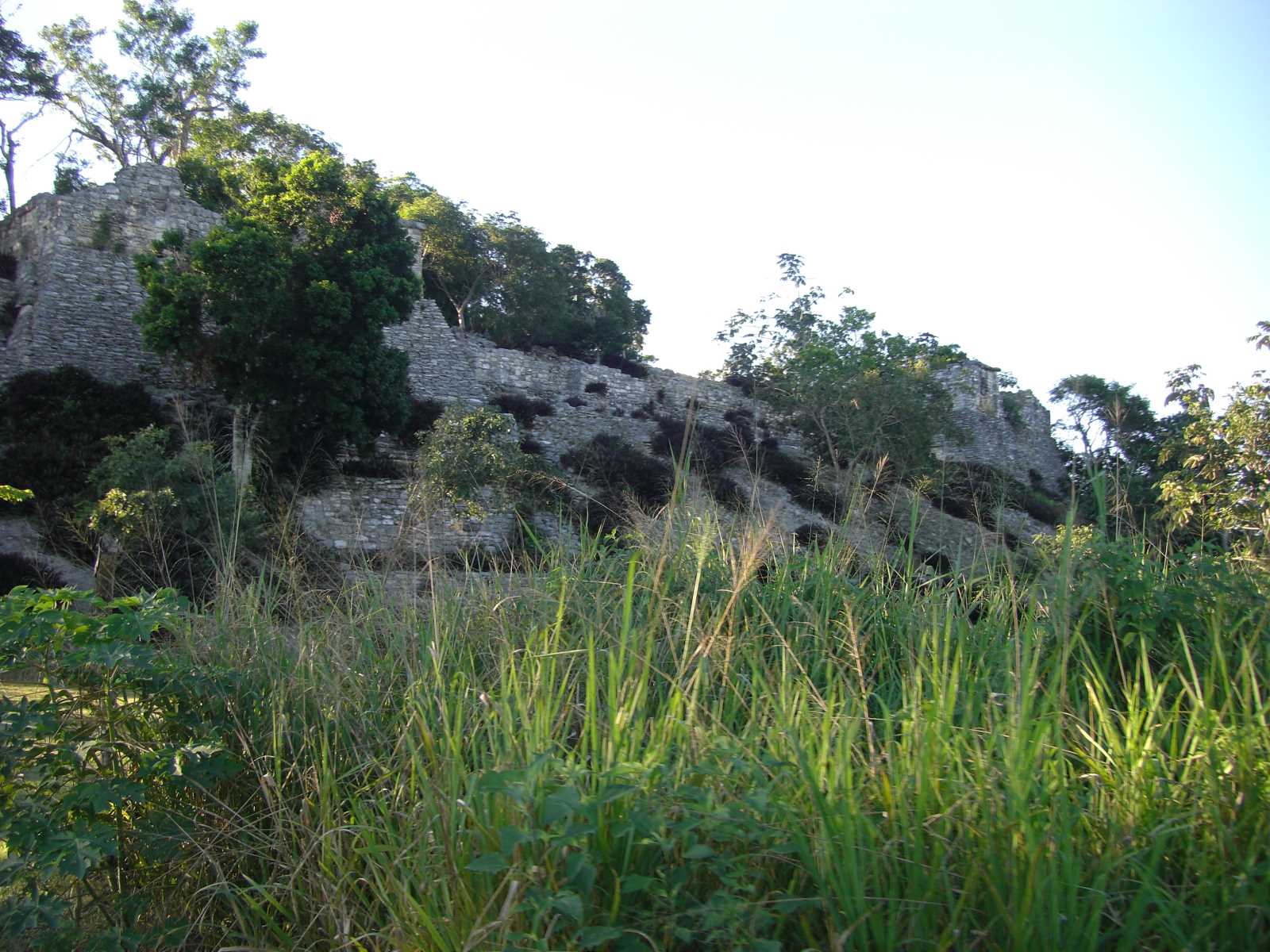 ↓ Josh was driving and he and I both saw this tarantula crossing the road in front of us.
He was moving pretty fast (and the spider was too),
but we stopped and got a picture just moments before he
(the spider) disappeared into the grass. At least 6 inches in diameter!

I know, I should have put a toe next to him for perspective,
but Mary was in the car and already slightly terrified that we were going to get bitten. —
Or was she just concerned that we were wasting time when there were more sites to see today? ↓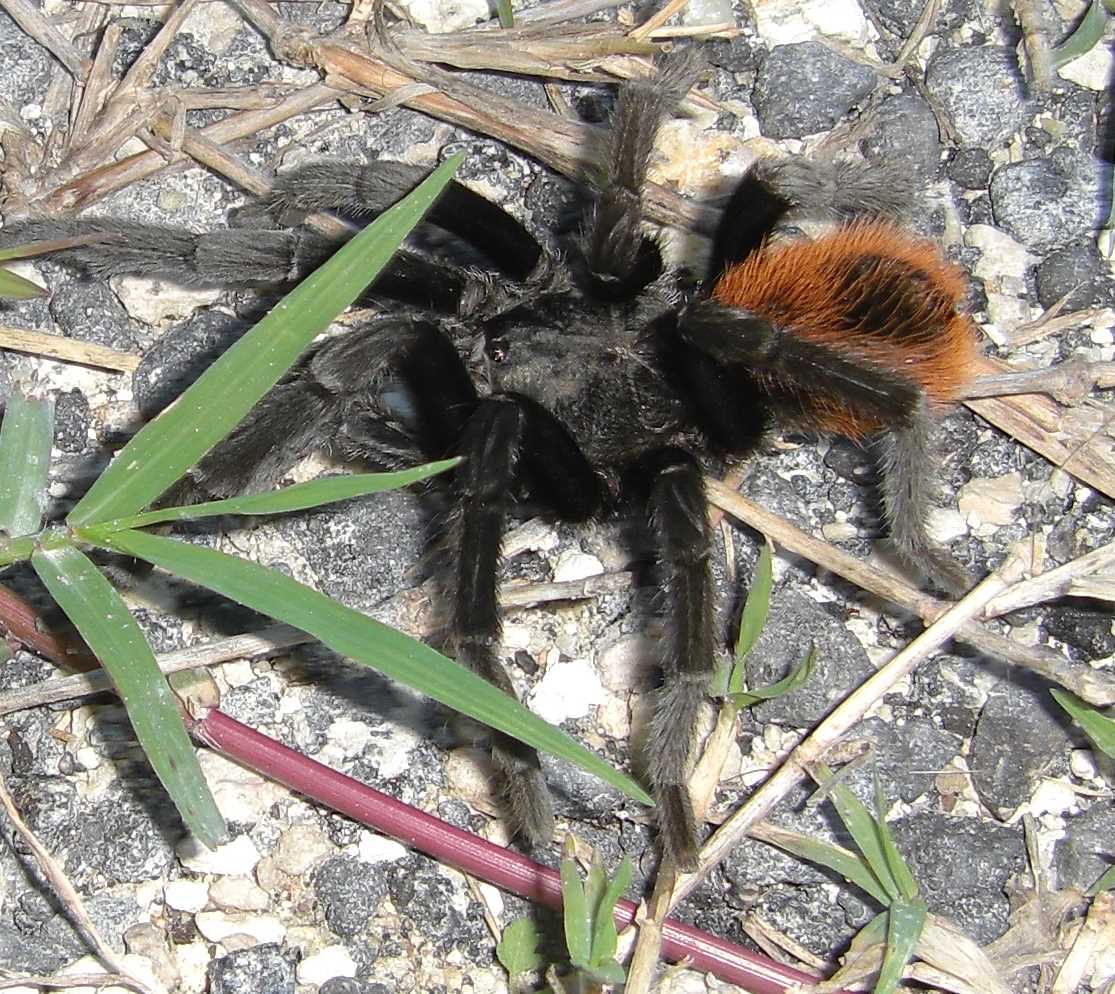 ↓ Itty bitty brown frog on the end of this branch. Not an inch in diameter. ↓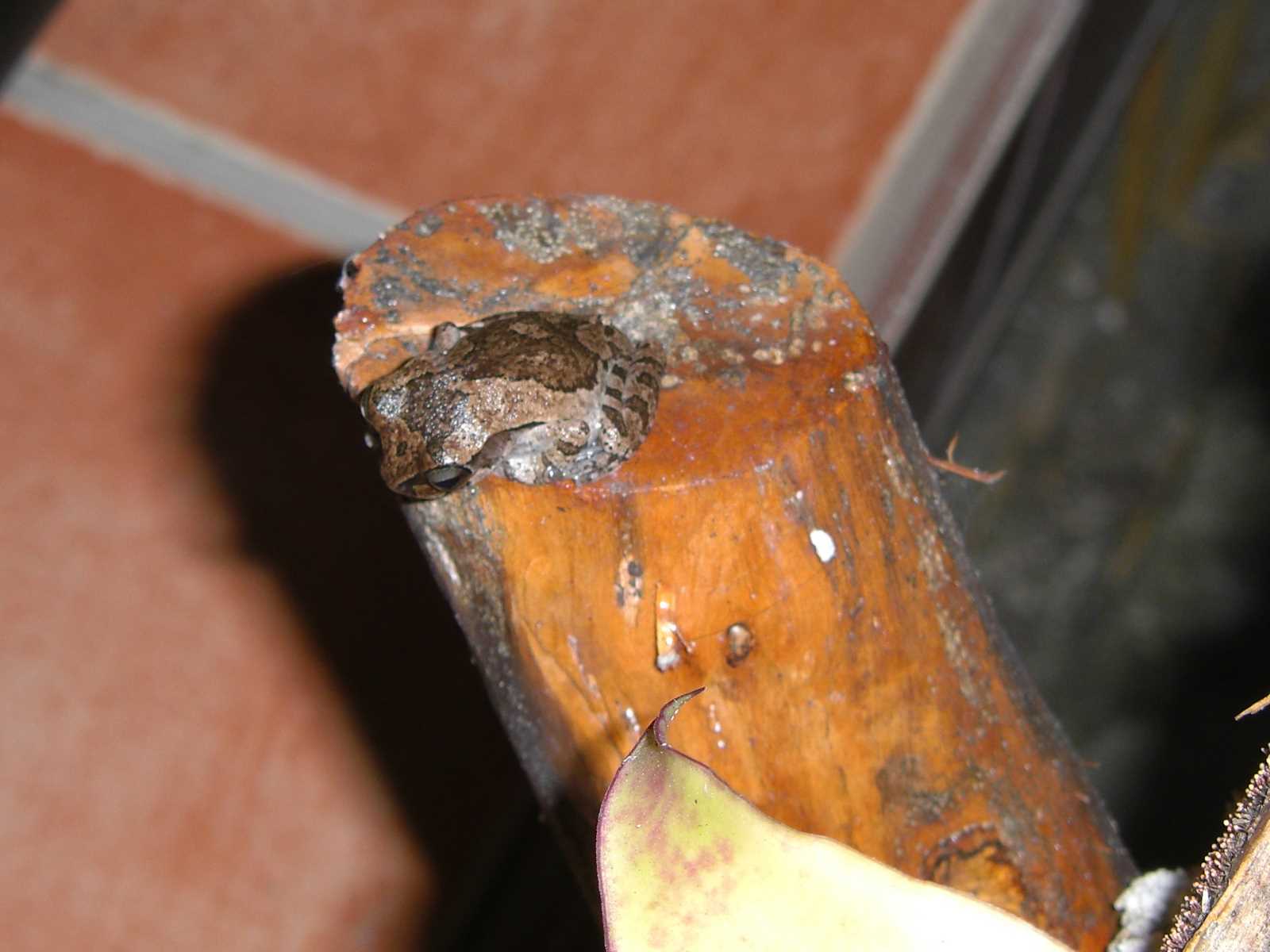 Tuesday night — Jungalows at Rio Bec Dreams!
↓ To even begin to appreciate this you have to read this section of my journal.
Let me assure you it was the answer to our dreams…..food and lodging. ↓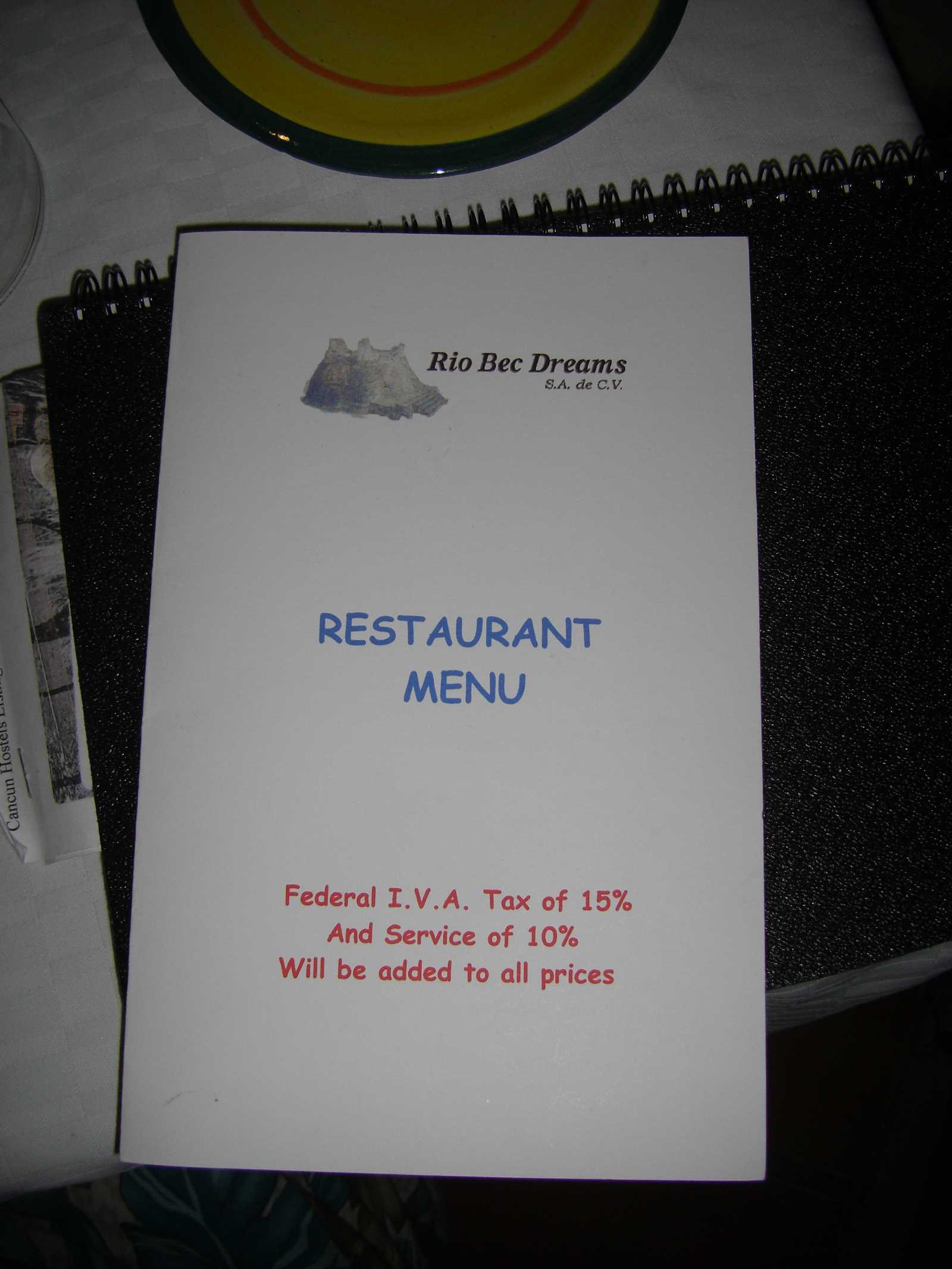 ↓ I'm looking more like my Grandmother Jessie Cramer all the time! ↓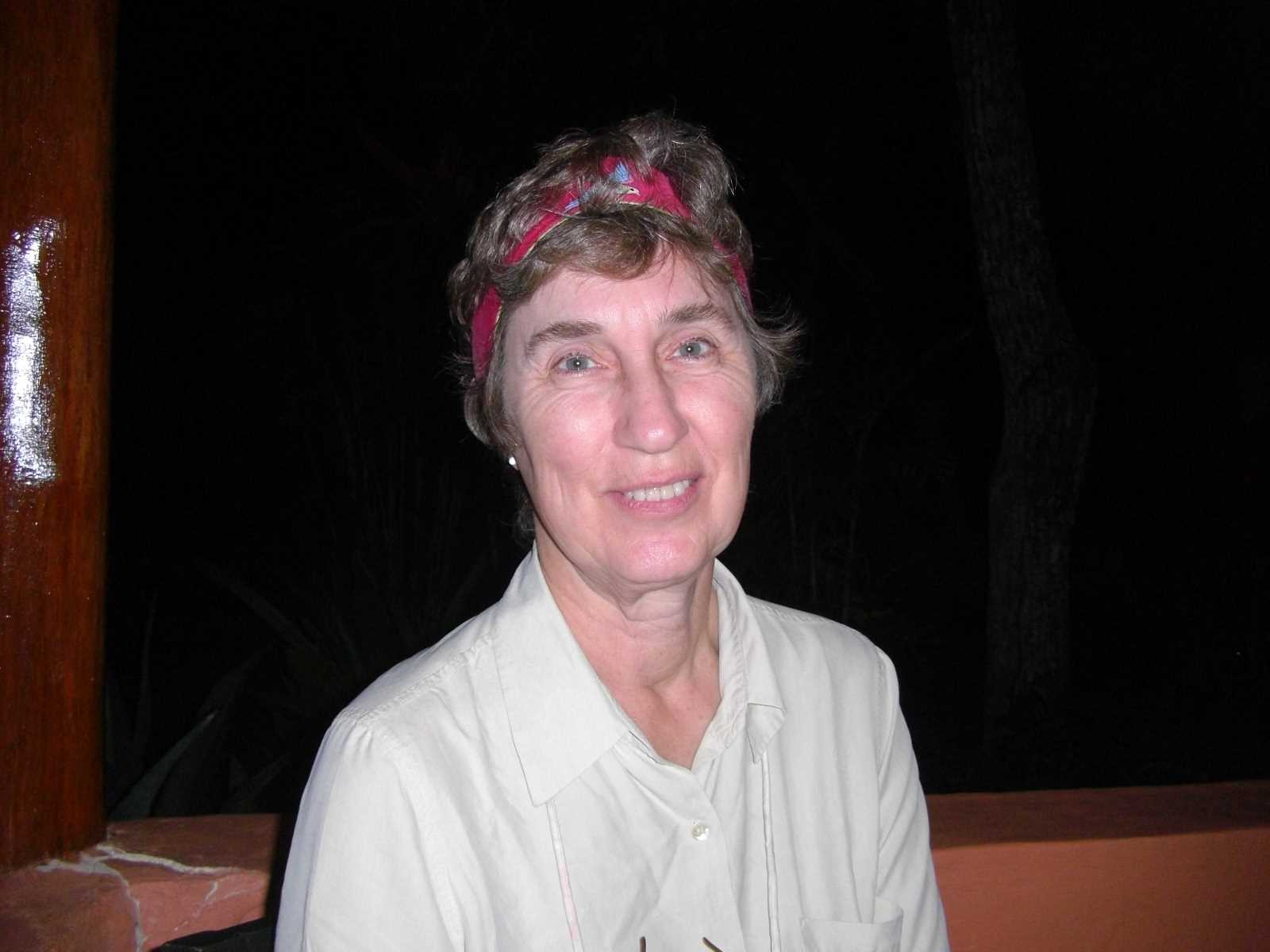 ↓ The warm glow of dinner on its way.
(It is chilly here. We are all wearing jackets to dinner, though not dinner jackets.) ↓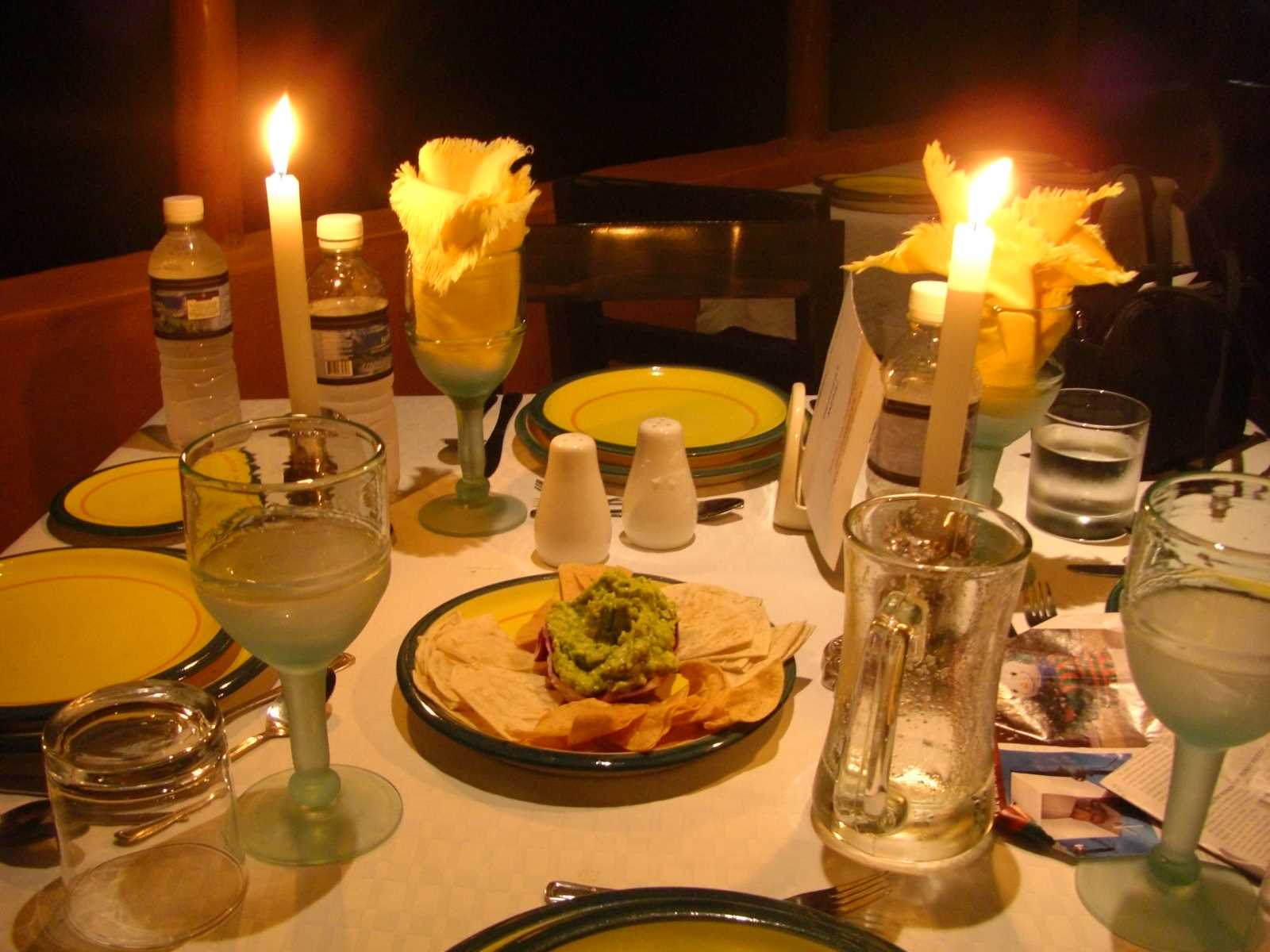 ↓ Isn't that cozy looking? More pictures taken in the daytime are coming. ↓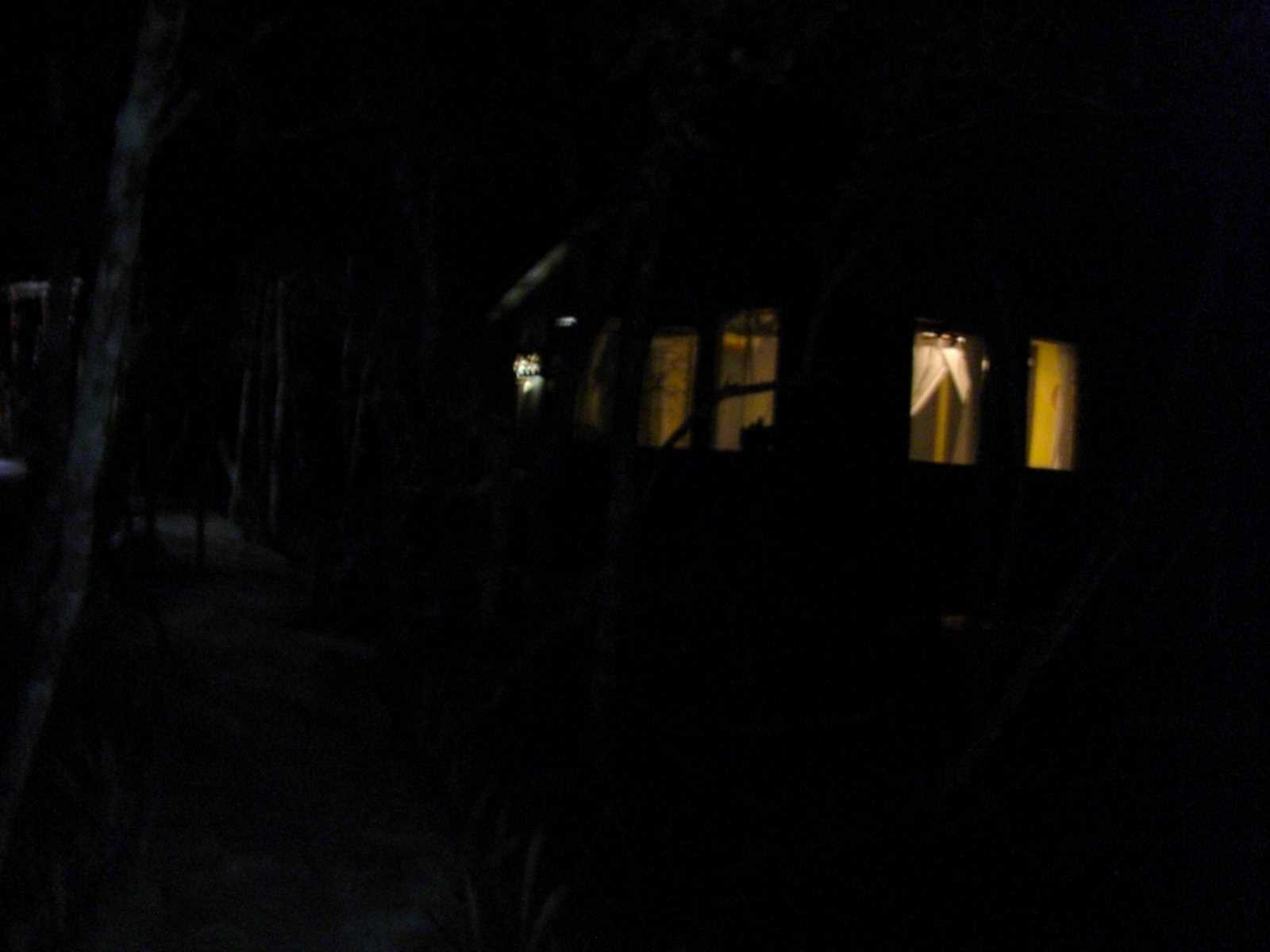 Previous set of photos Next set of photos Back to Travels page