Wednesday December 5
Early morning at Rio Bec Dreams and
On the road to Calakmul, the primary objective of this trip.
↓ The morning view of our "jungalow", on the right, bathhouse on the left.
Mary & Josh's cabin is distant center. ↓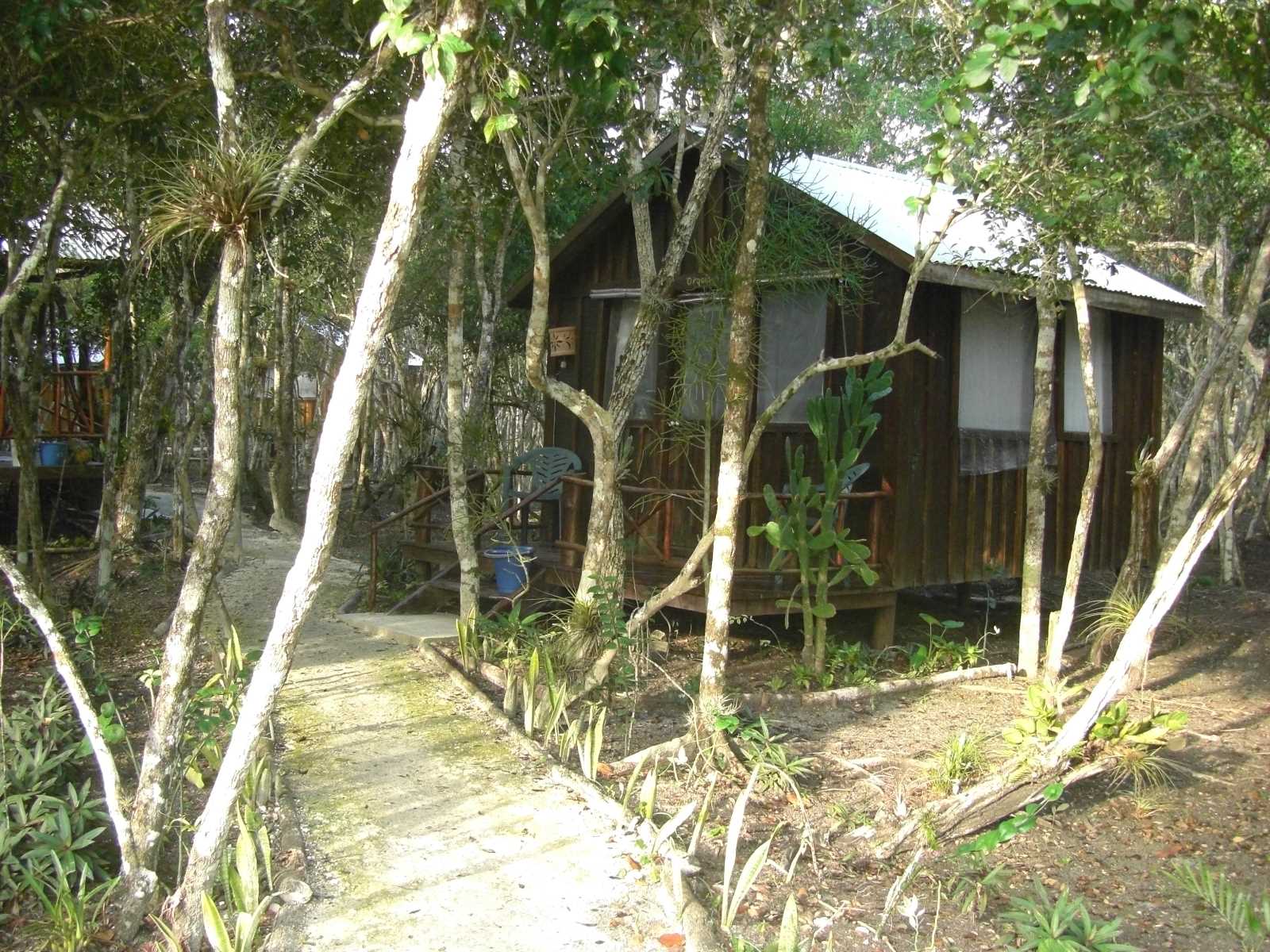 ↓ Our room interior ↓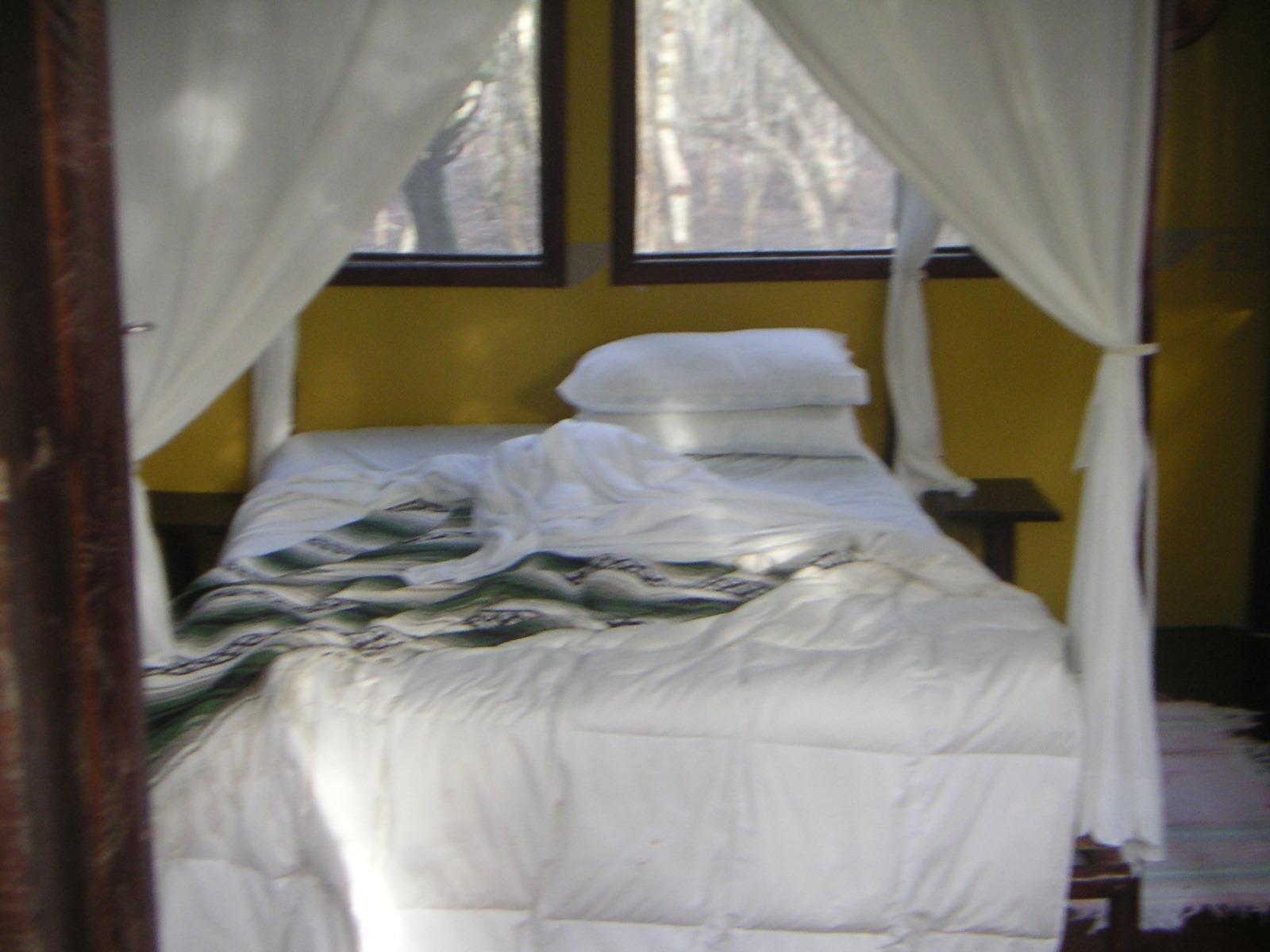 ↓ Breakfast outside at Rio Bec Dreams ↓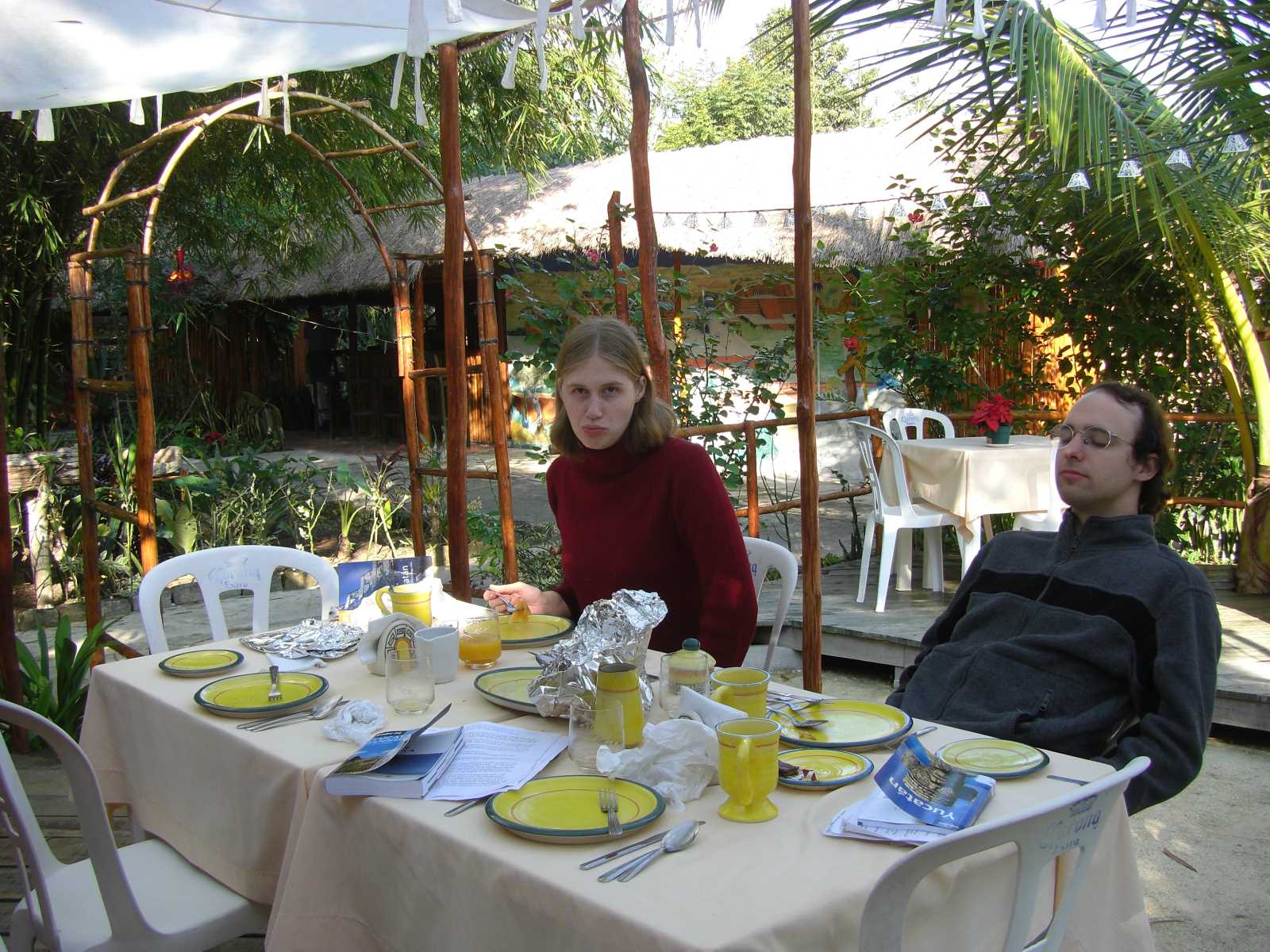 ↓ Dining hall for "inside" dining with dance floor in the distance ↓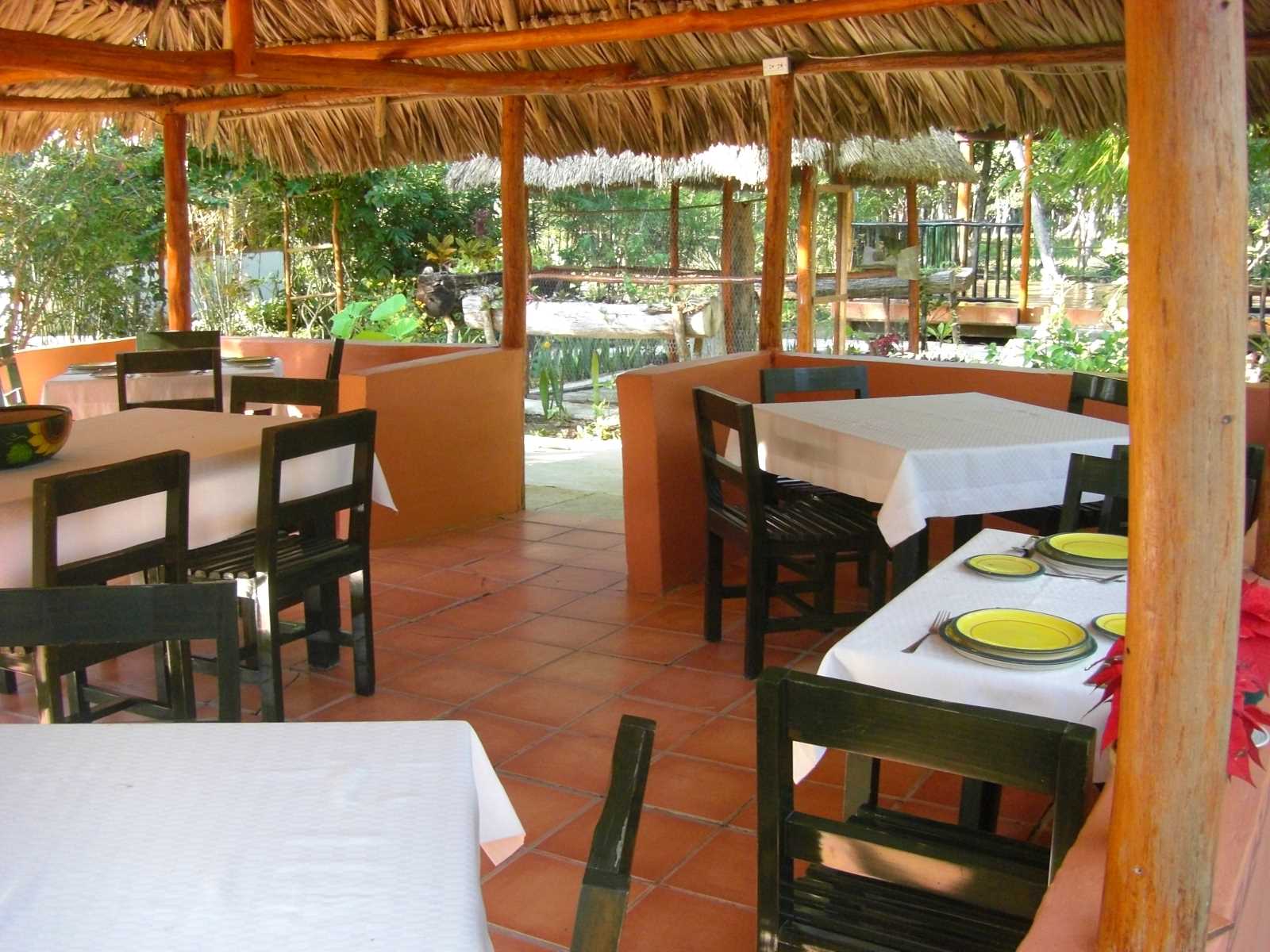 ↓ A few orchids in the jungle garden here ↓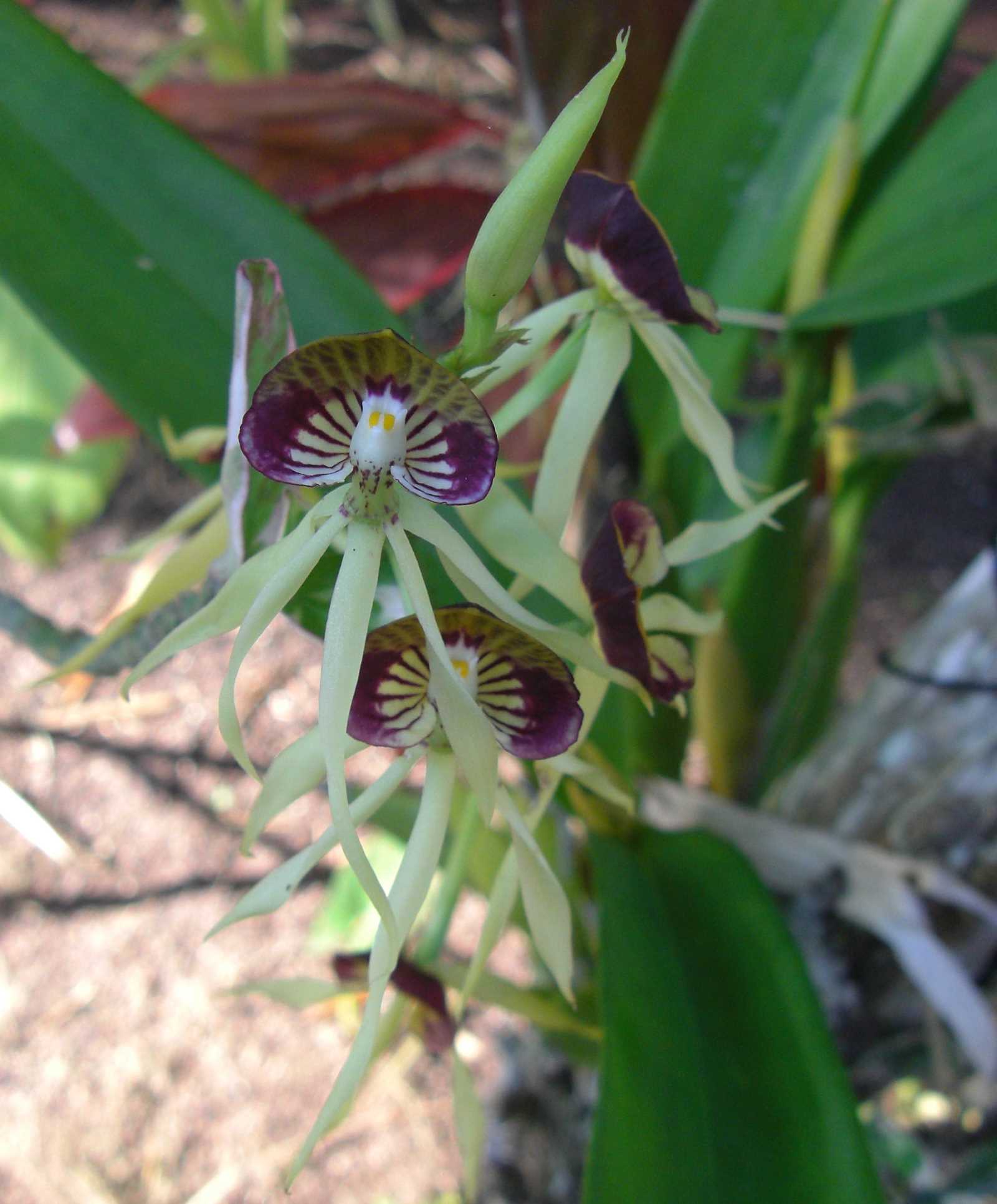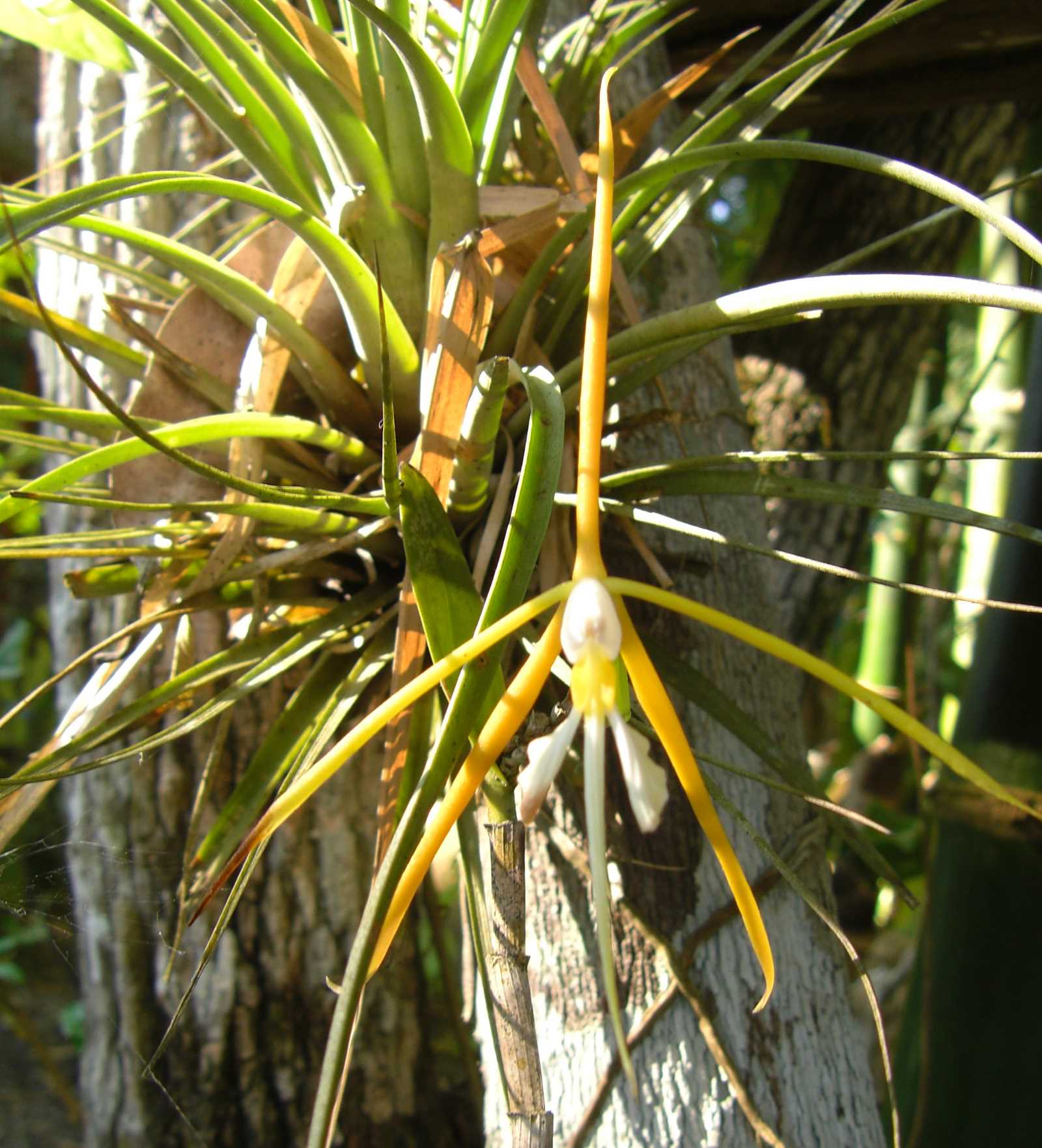 ↓ And a third orchid ↓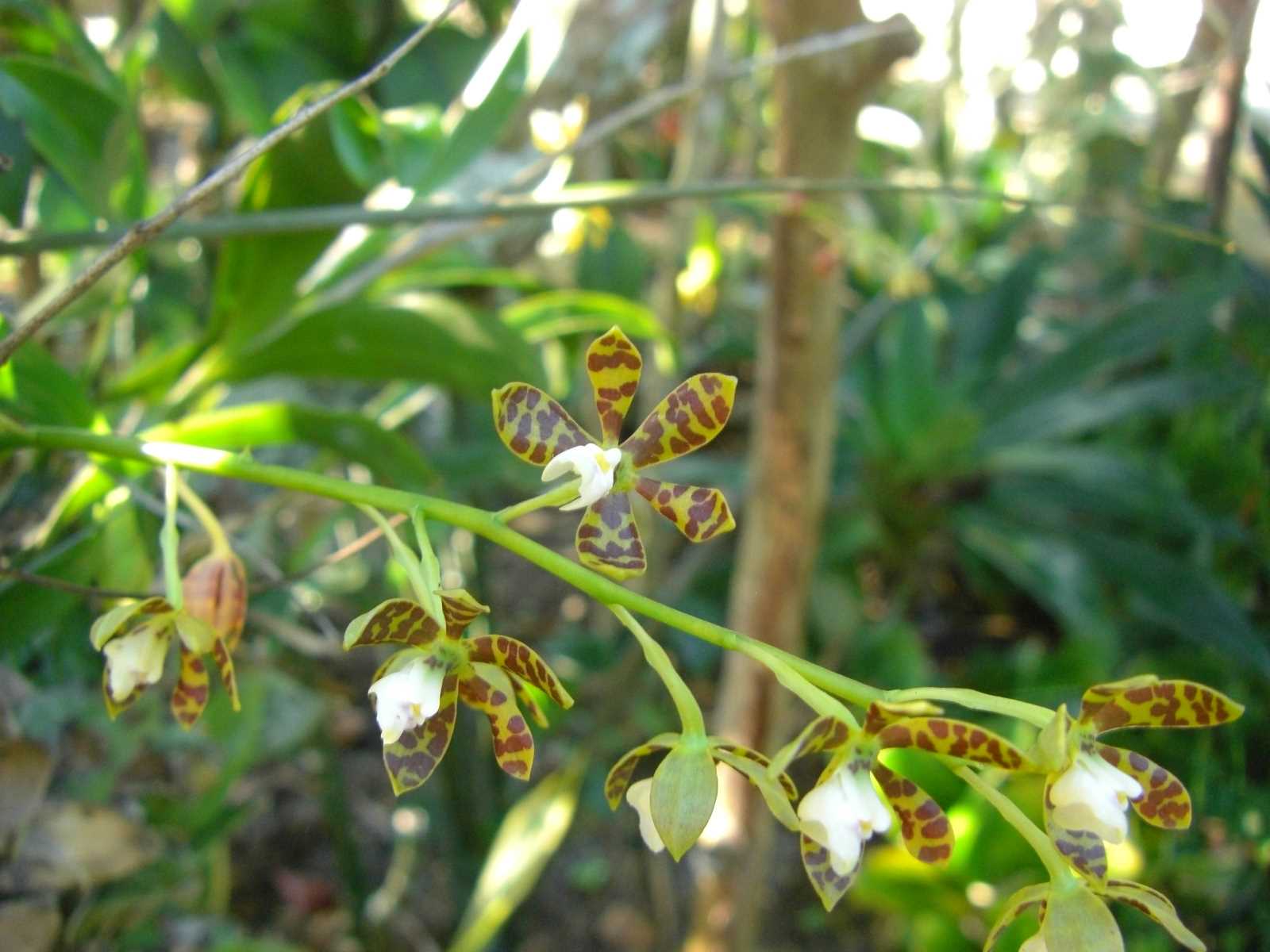 ↓ This is not a Pemex station. ↓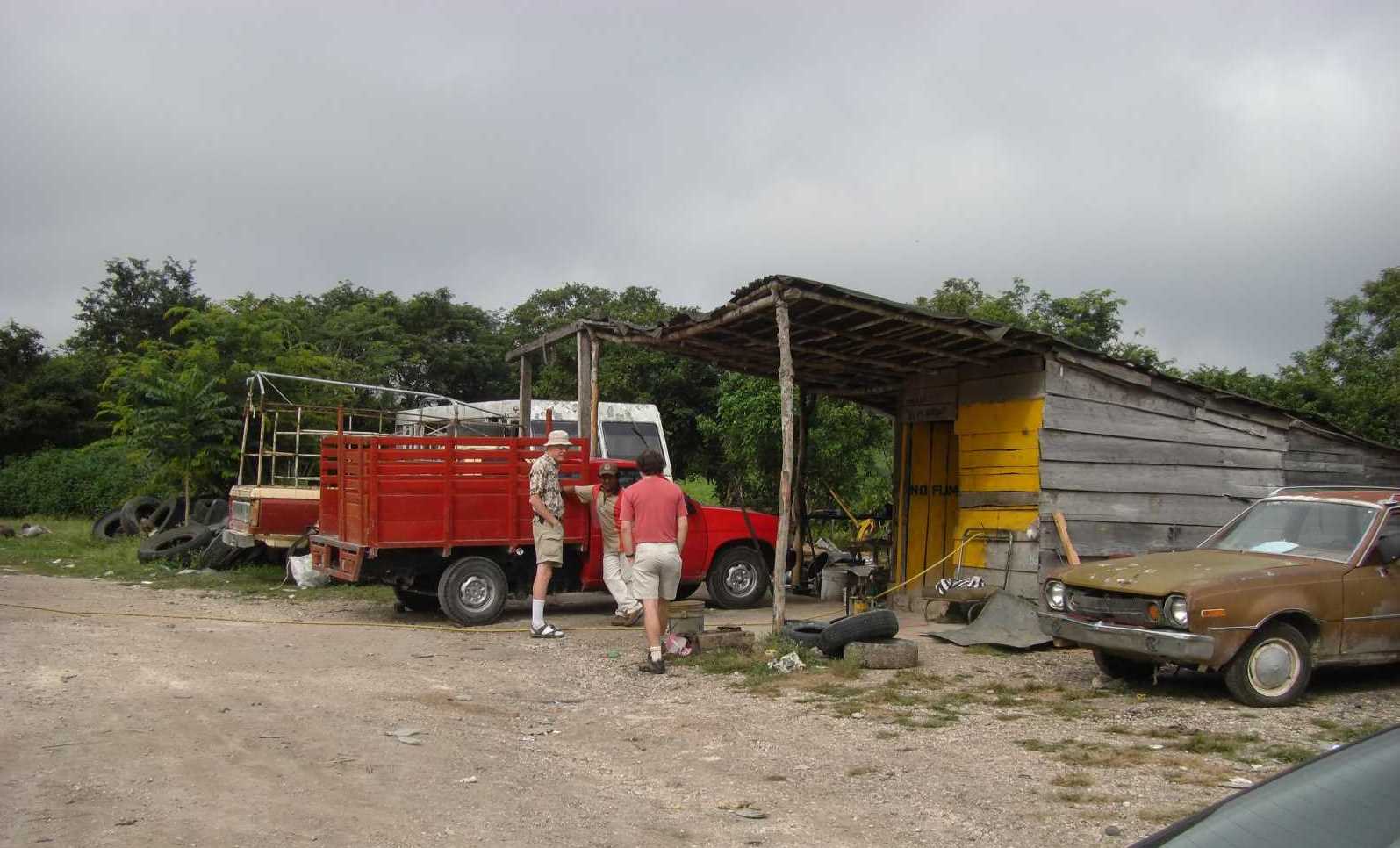 ↓ This is at the non-Pemex station. Lots of folks use bicycles, even way out here in rural areas.
We saw lots of turkeys, domestic and wild. ↓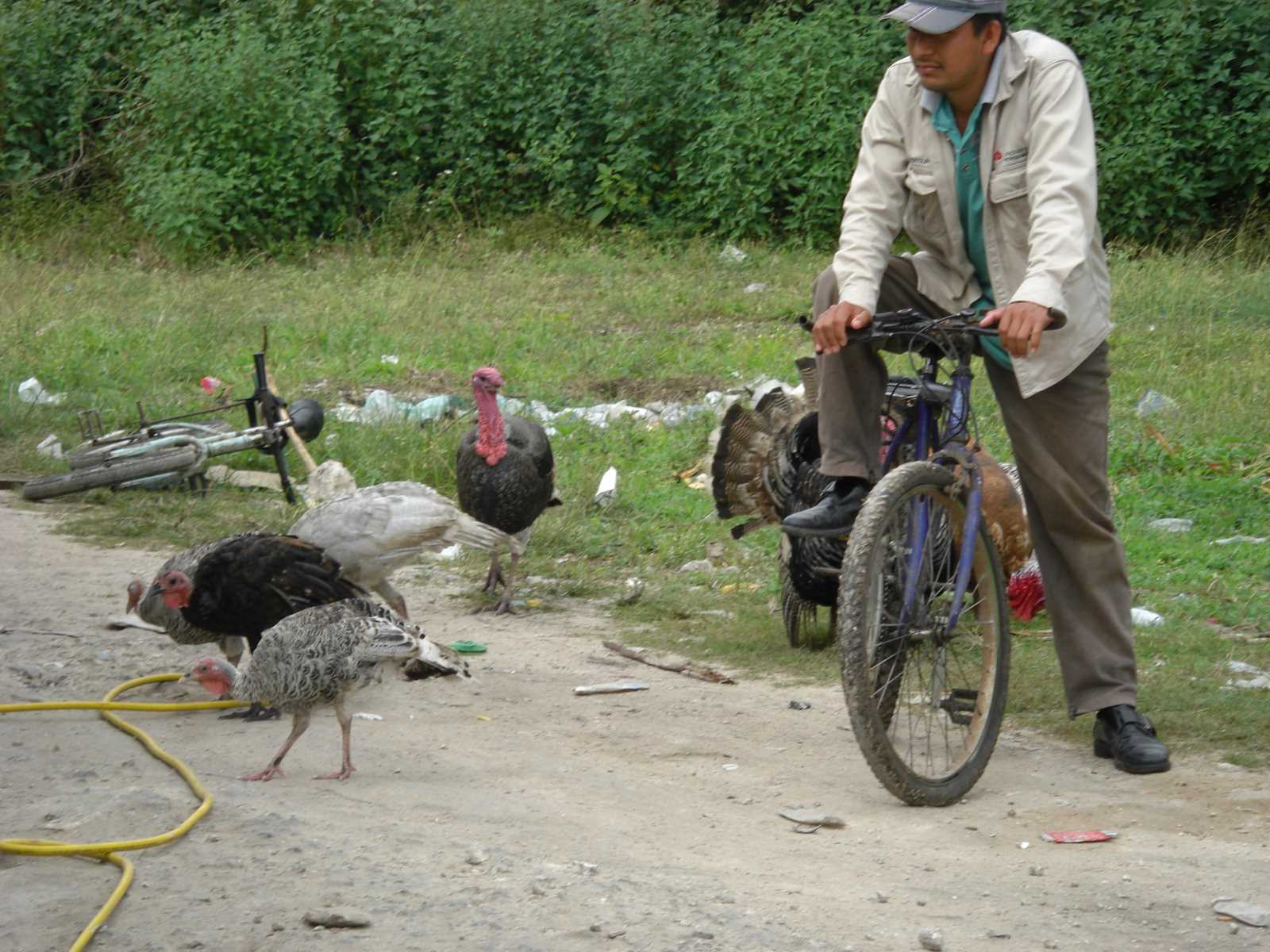 ↓ This is not a picture of us buying black market gasoline. ↓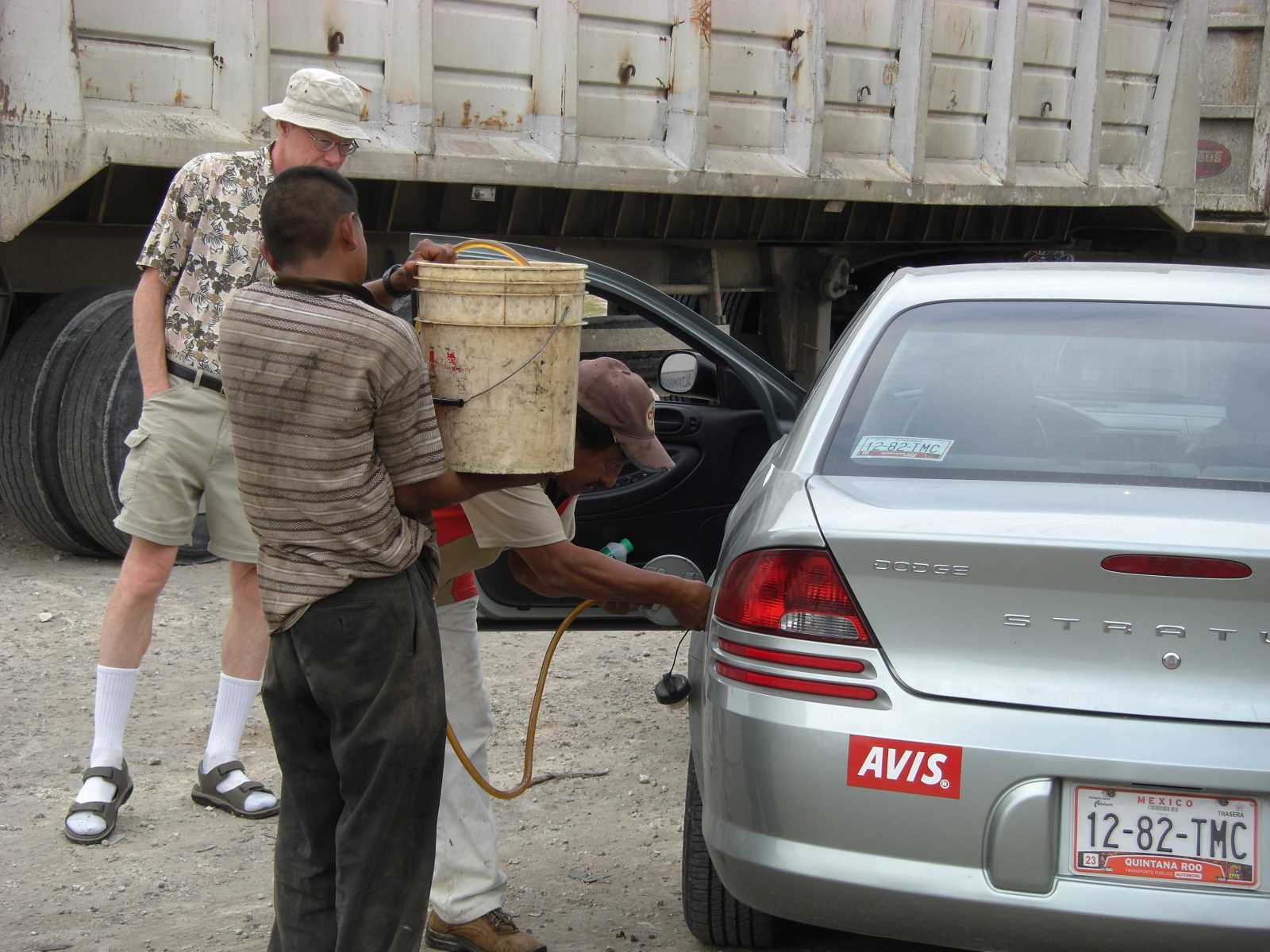 ↓ The side road to Calakmul.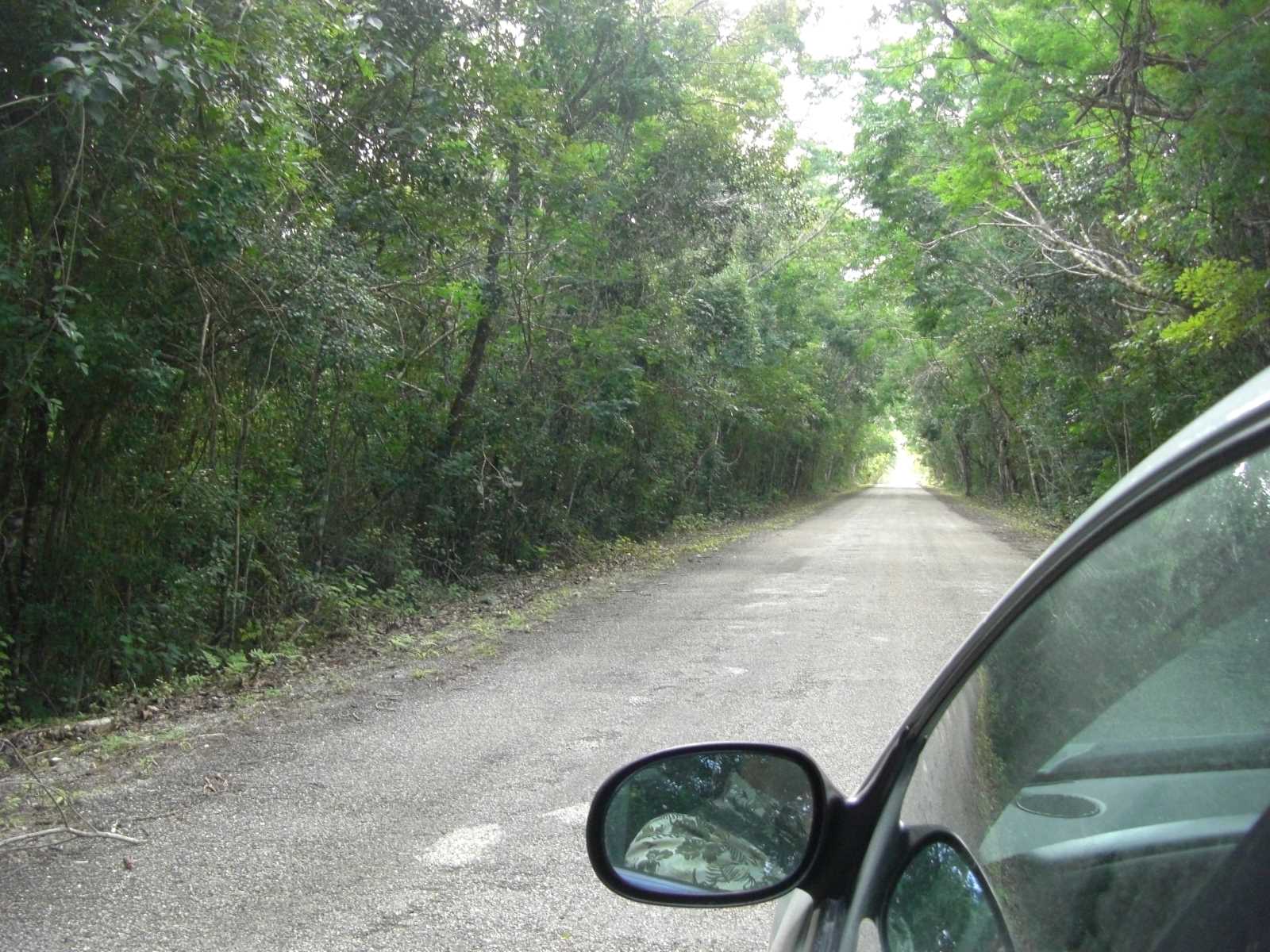 ↓ A view of the map. Xpujil in the center where the roads cross.
The Mexico/Belice (former British Honduras) border along a river in the lower right;
the yellow wiggly road on the lower left goes to Calakmul. ↓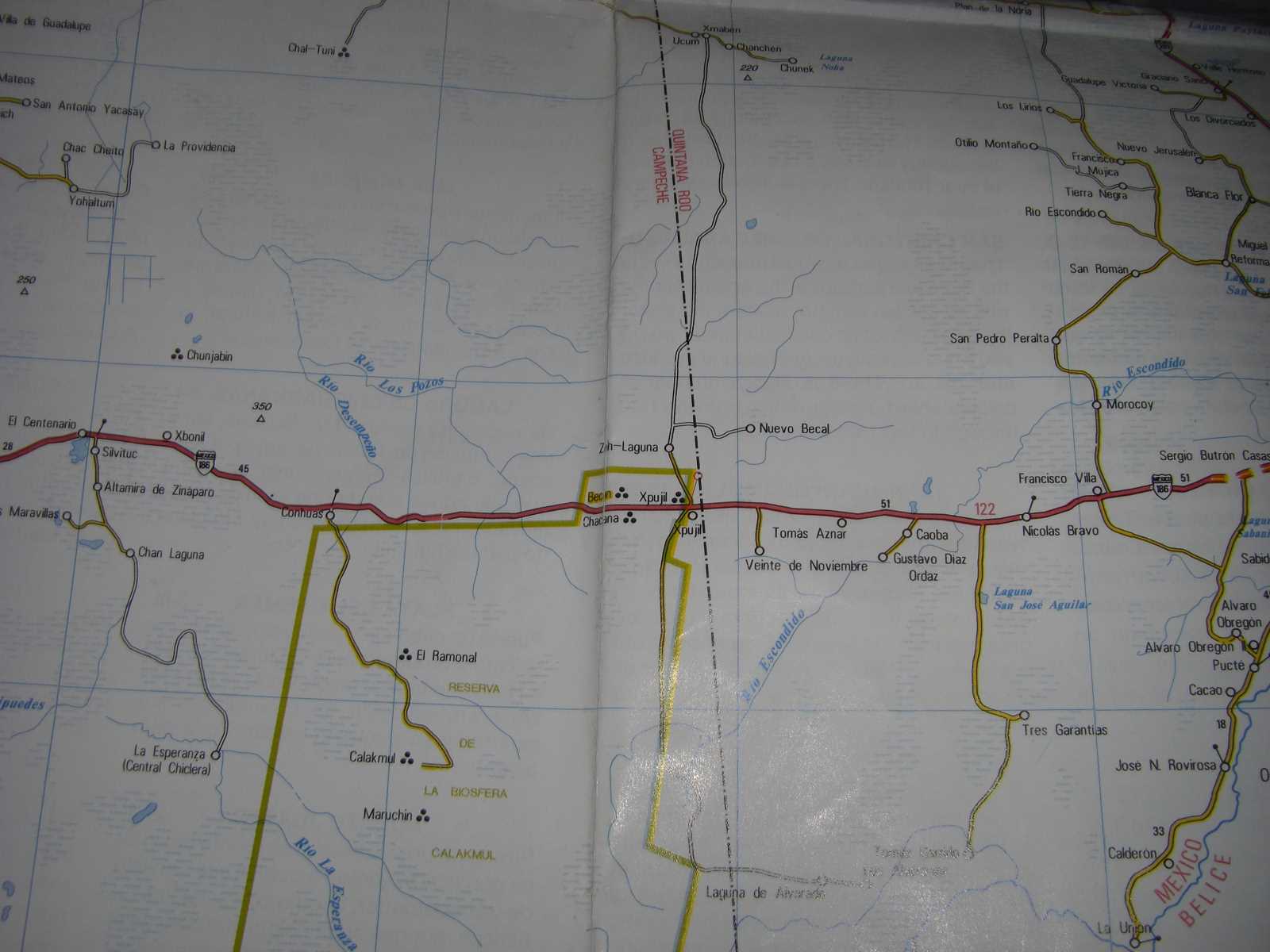 ↑ This morning's drive is about 130 km -- 65 on the highway to the turnoff, 65 more along the wiggly yellow road.
The straight yellow-green lines show the Biosphere Reserve.
Few if any of these roads are shown continuing south into Belize or Guatamala. ↑




↓ Tiny red mushrooms found along this 65 km side road to Calakmul. We found them when we made a brief stop. ↓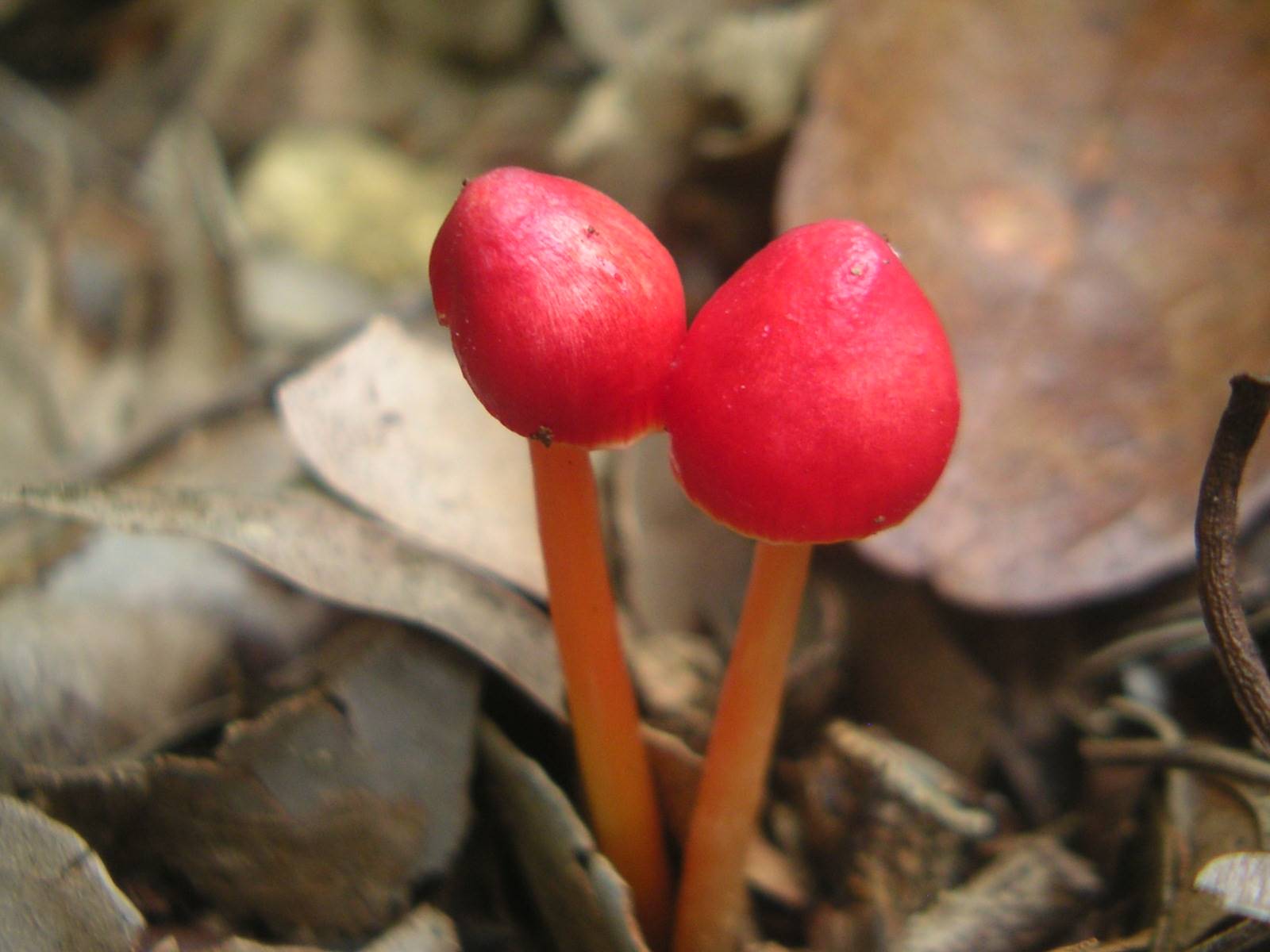 Next: Calakmul !
Previous set of photos
Next set of photos
Back to Travels page