Friday Afternoon: Chichen Itza

↓ Like Uxmal, this is a big tourist site and has a big entrance. ↓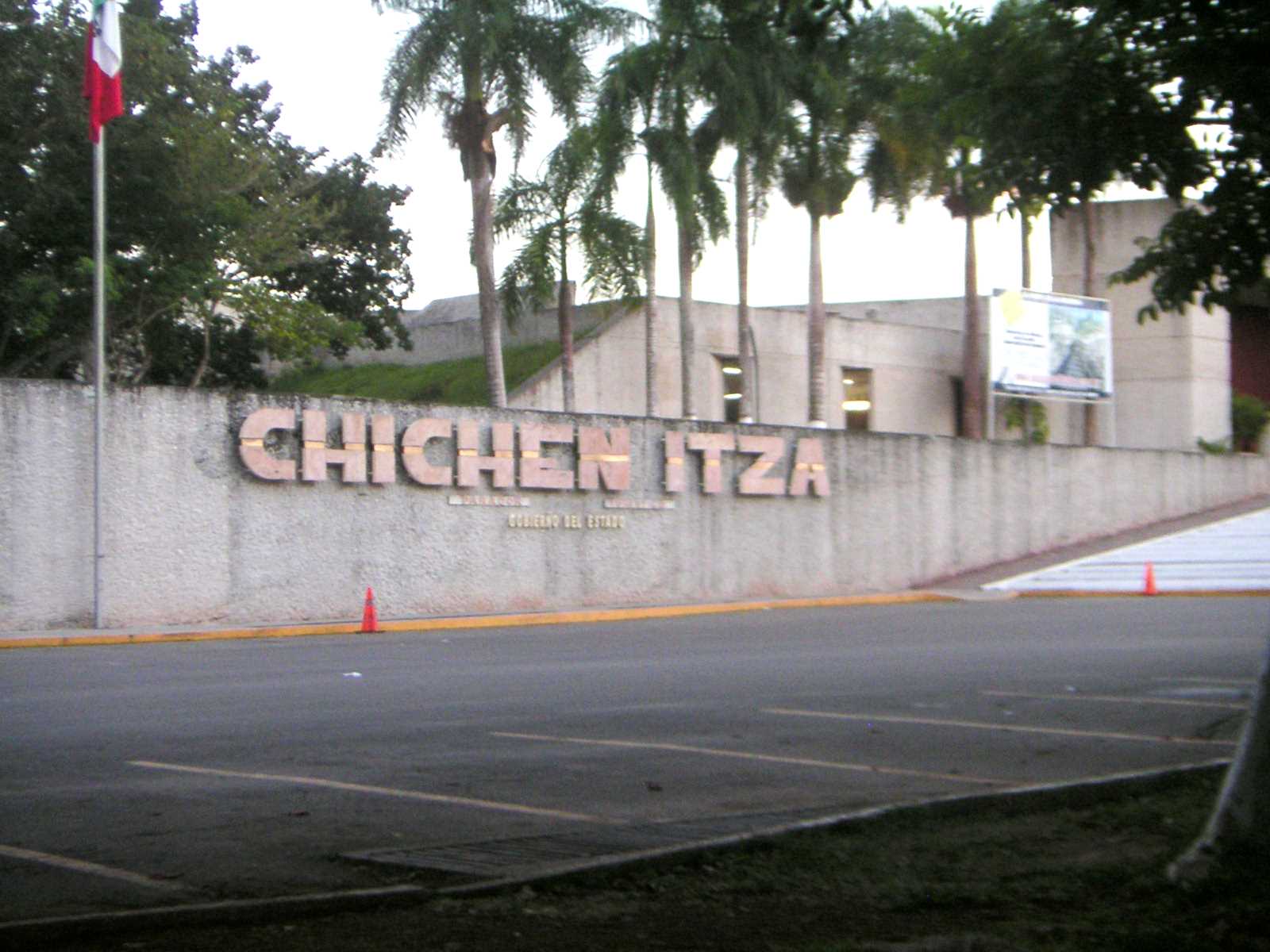 ↓ Unlike any place else we have been so far, this site has vendors -- miles of them. ↓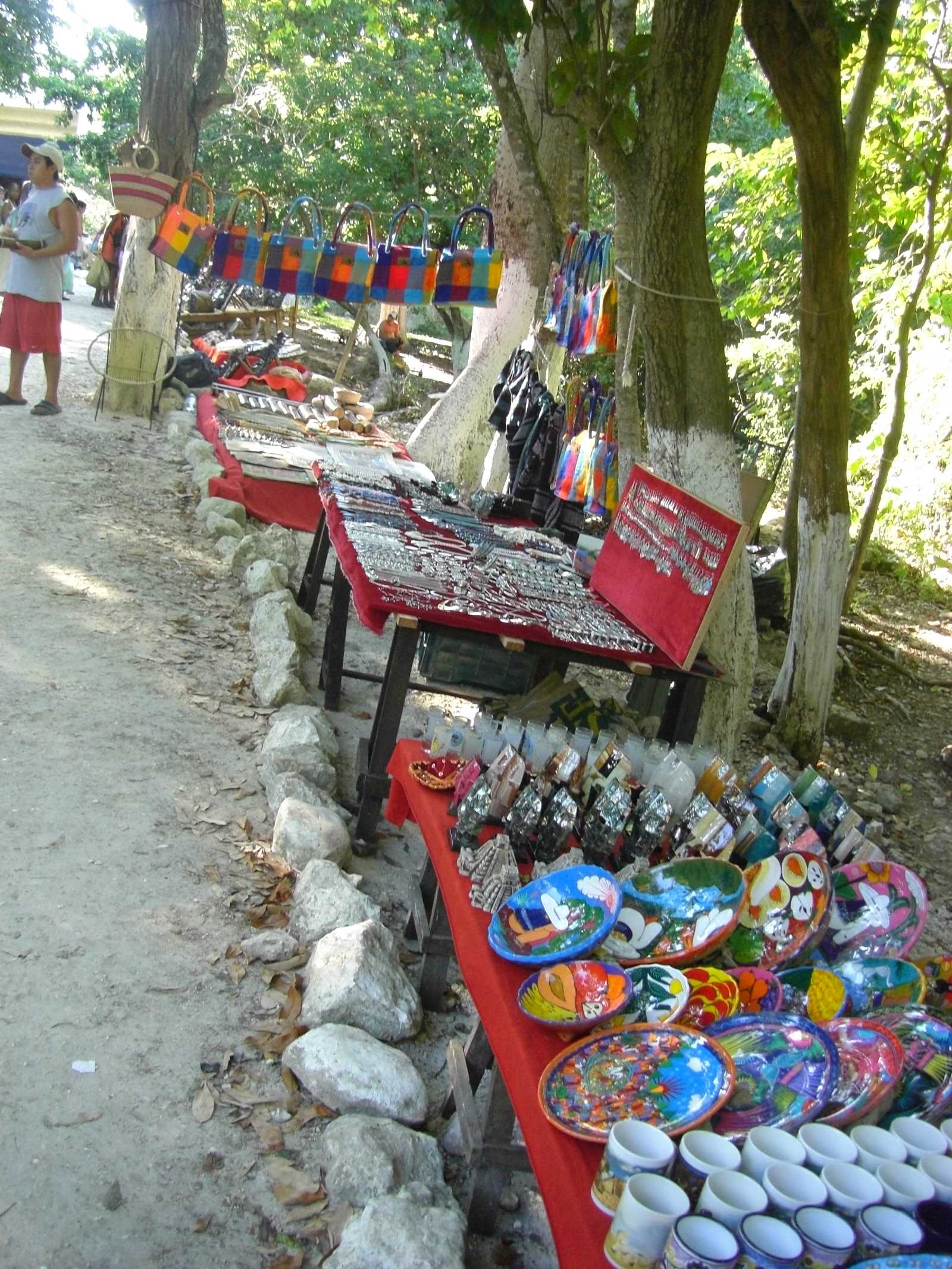 ↓ Lots of folks walking around. It is still a couple weeks before high season. ↓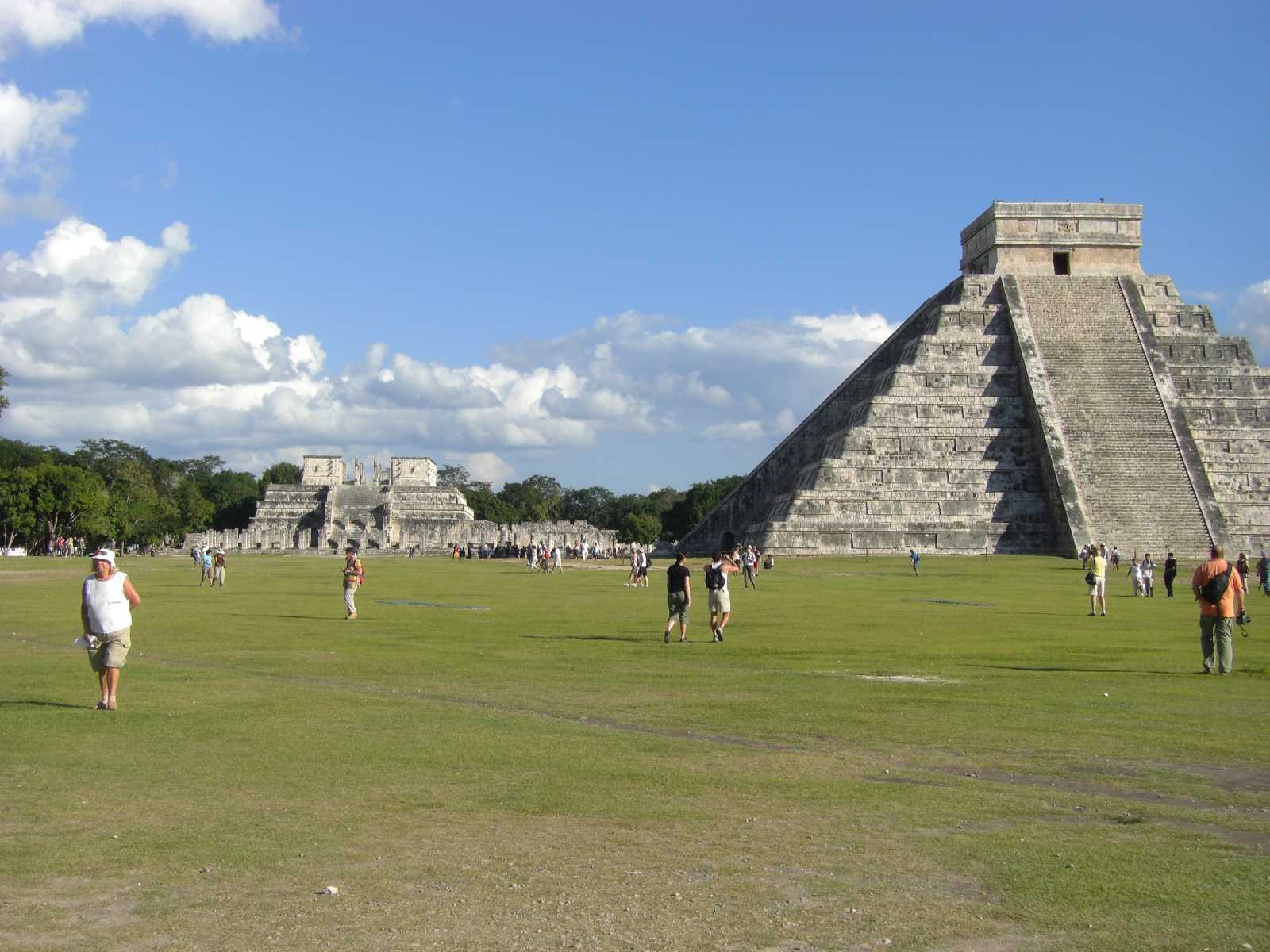 ↓ Famous ball court. It has a little building at one end of its long playing field.
The camera is looking into the open mouth of a serpent. (We'll see him again.) ↓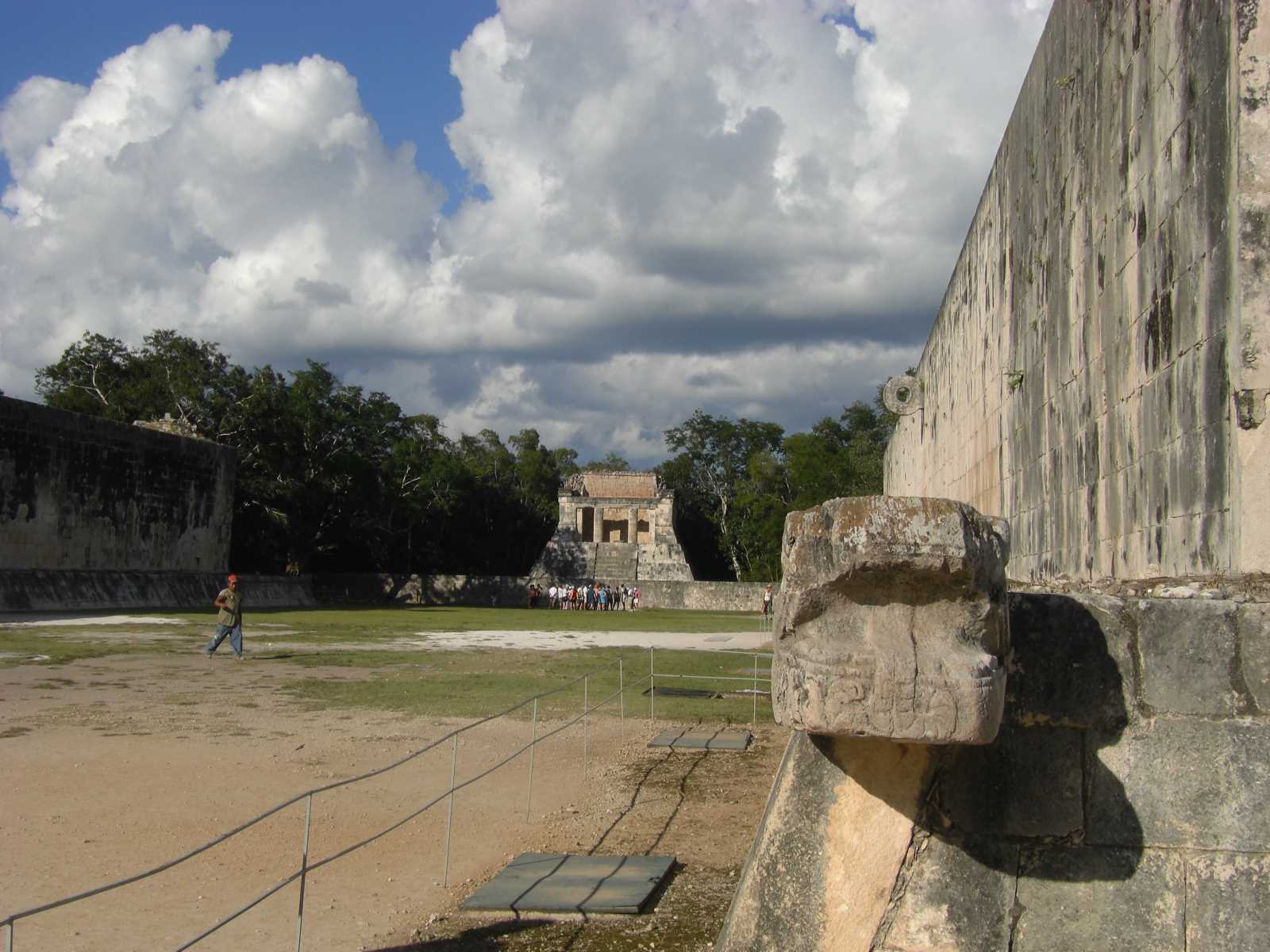 ↓ The "press box" above the ball court.
I believe it was not centered along the side, but toward one end of the court. ↓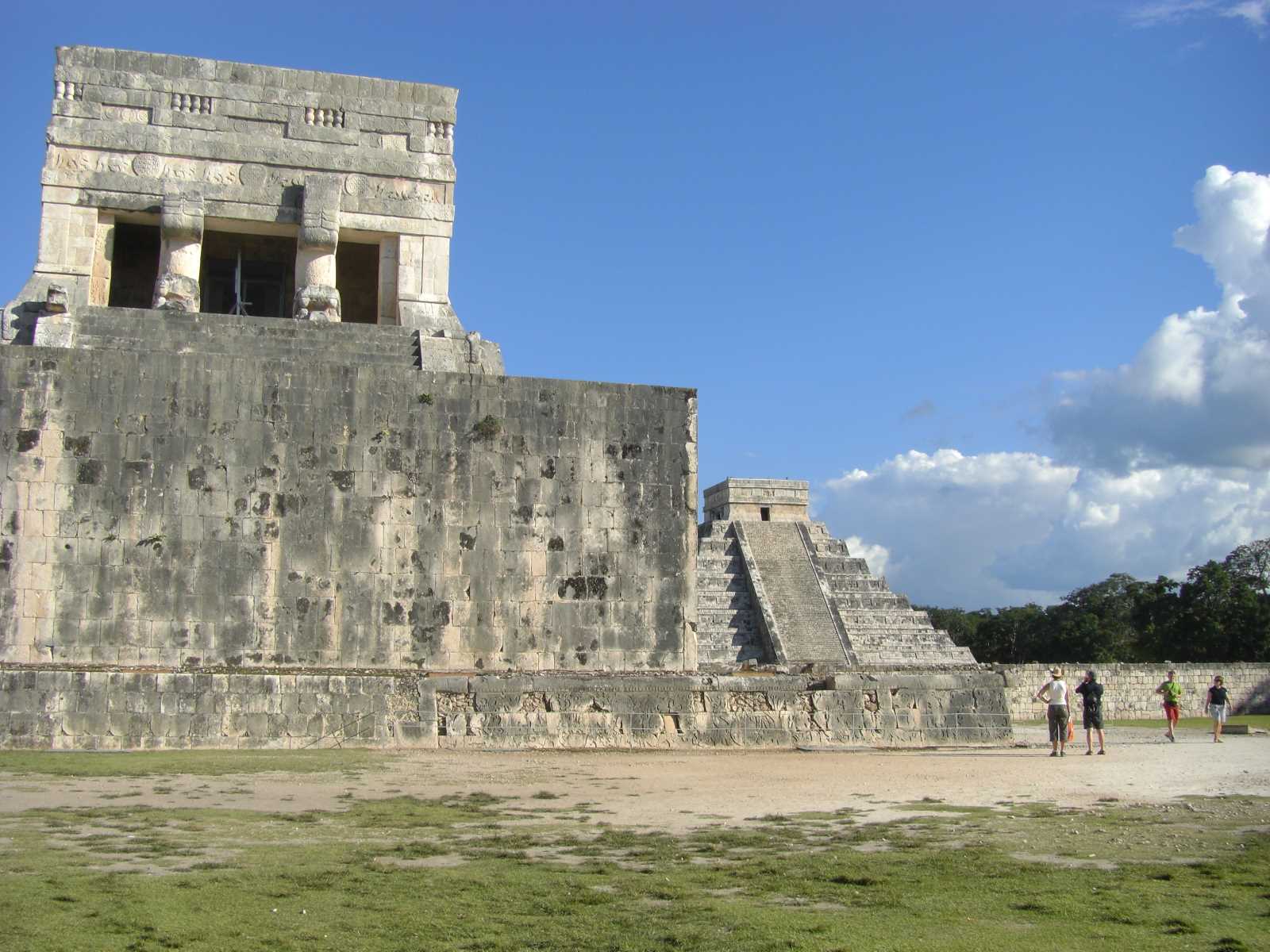 ↓ Hoop of ball court ↓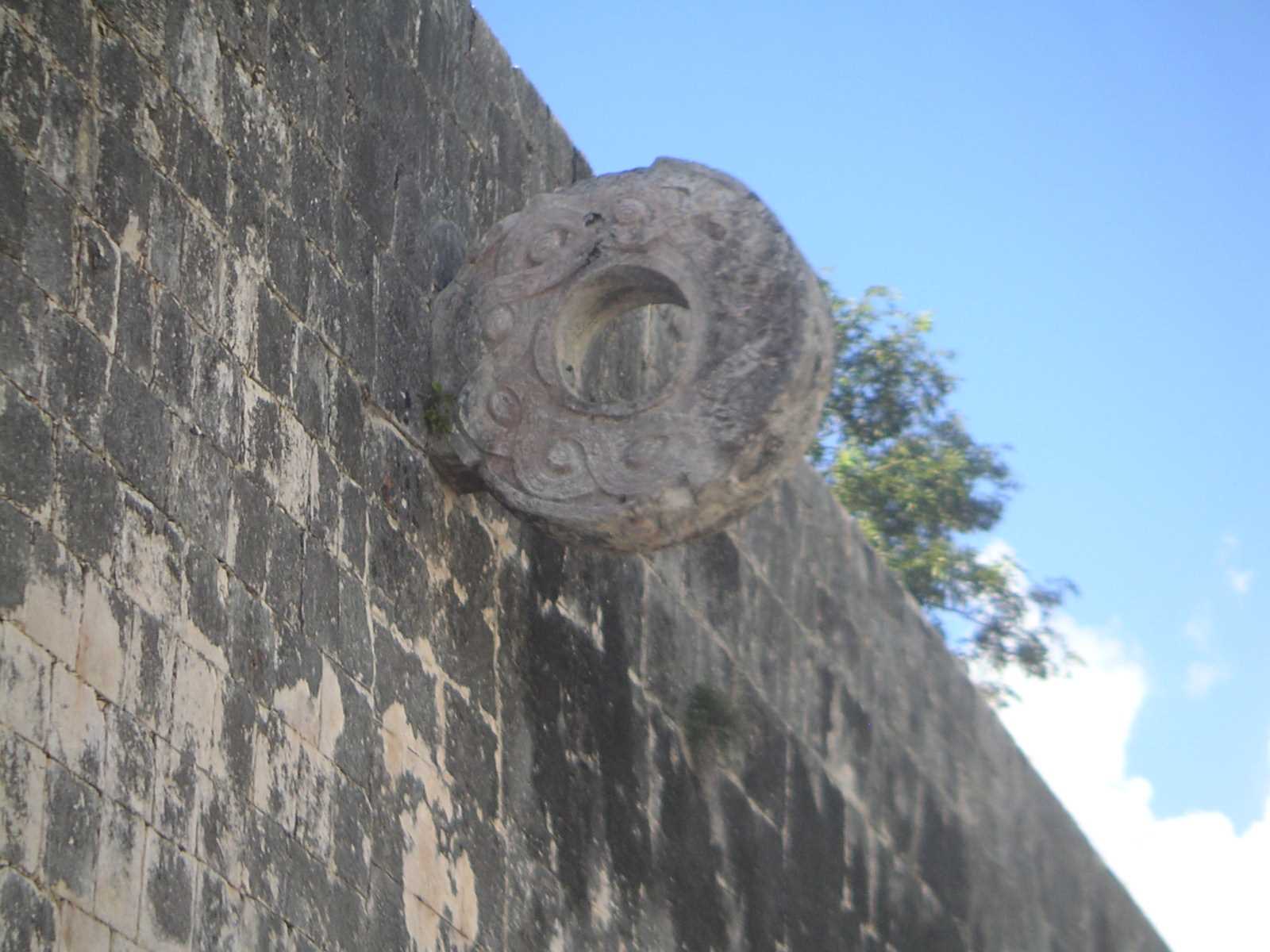 ↓ Ball court again. See the shadow of the hoop? ↓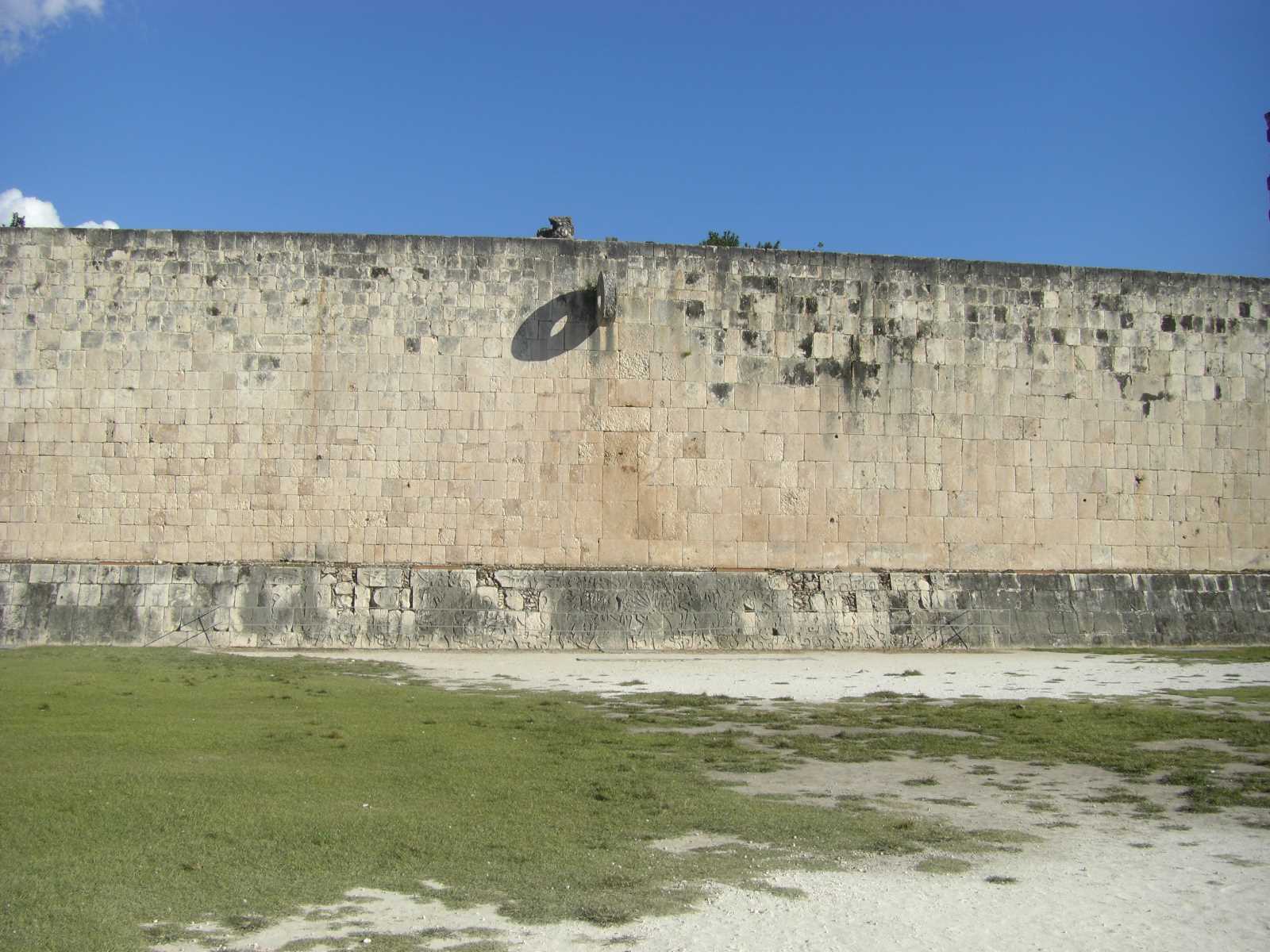 ↓ At the far end of the ball court, this is the other end of that snake we saw before.
A snake with a head at each end! ↓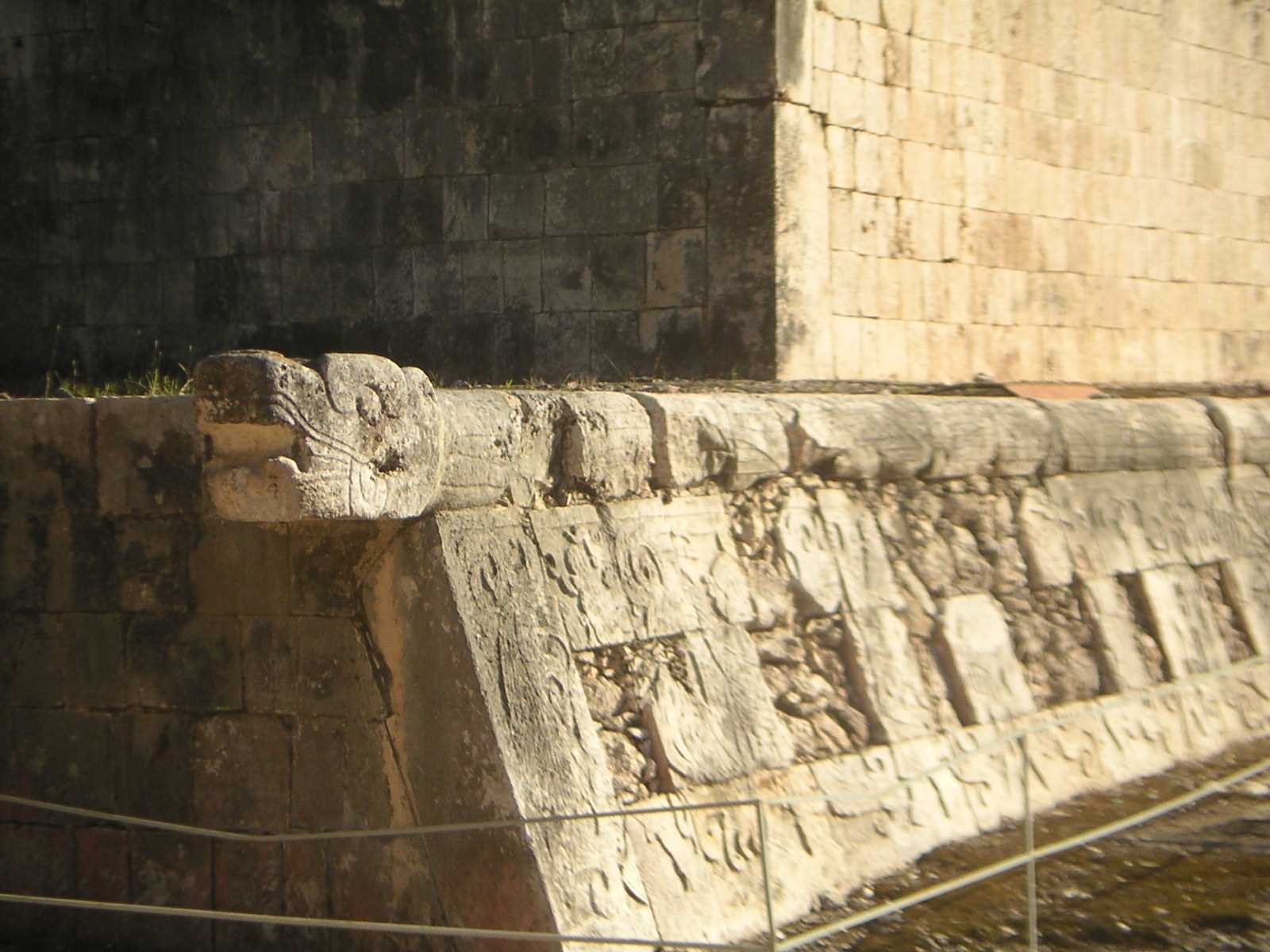 ↓ We've left the ball court.
Skull wall. Not really skulls, just carved stone. ↓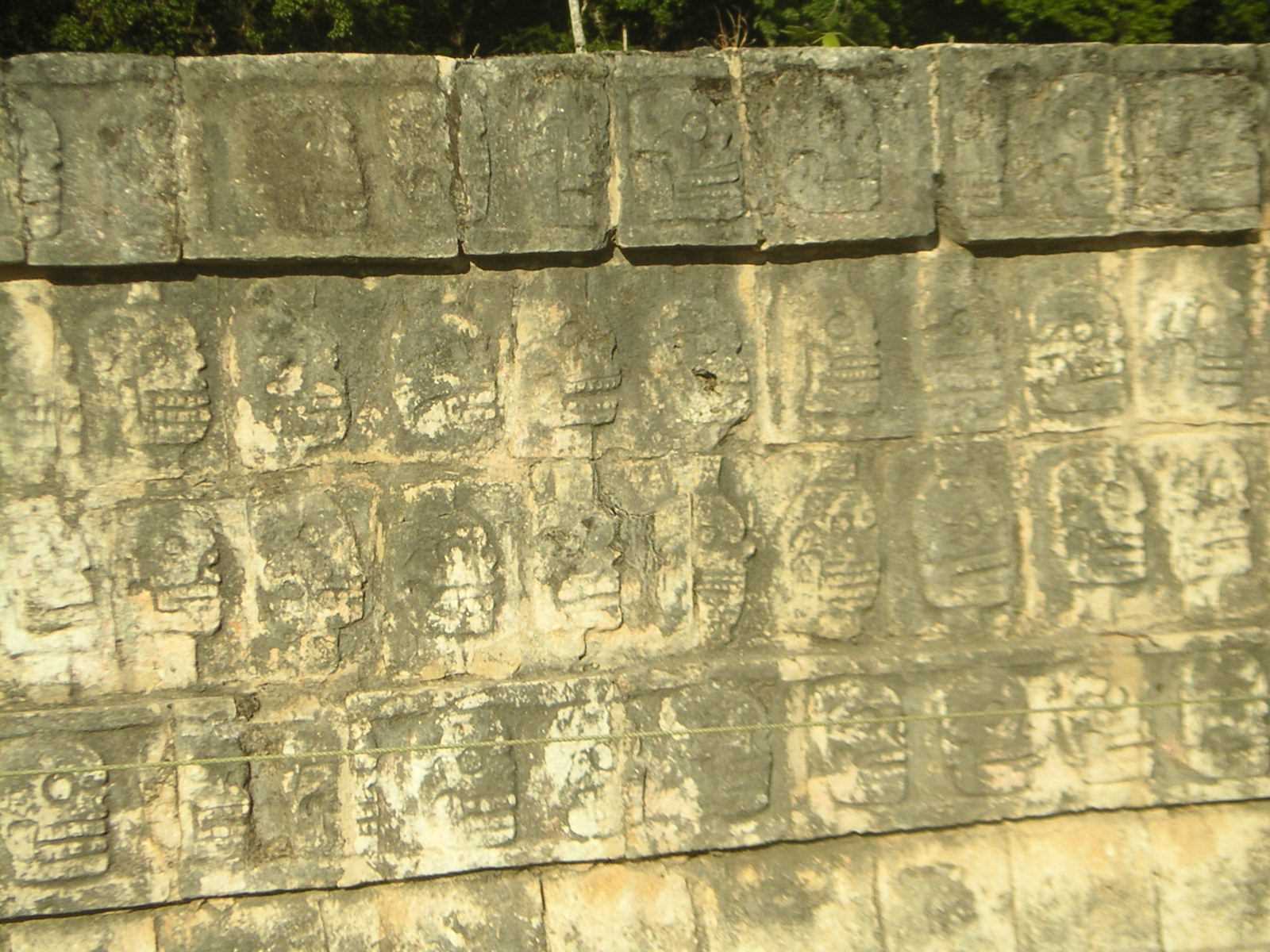 ↓ Where's Joe? …At Chichen Itz's "signture" pyramid. ↓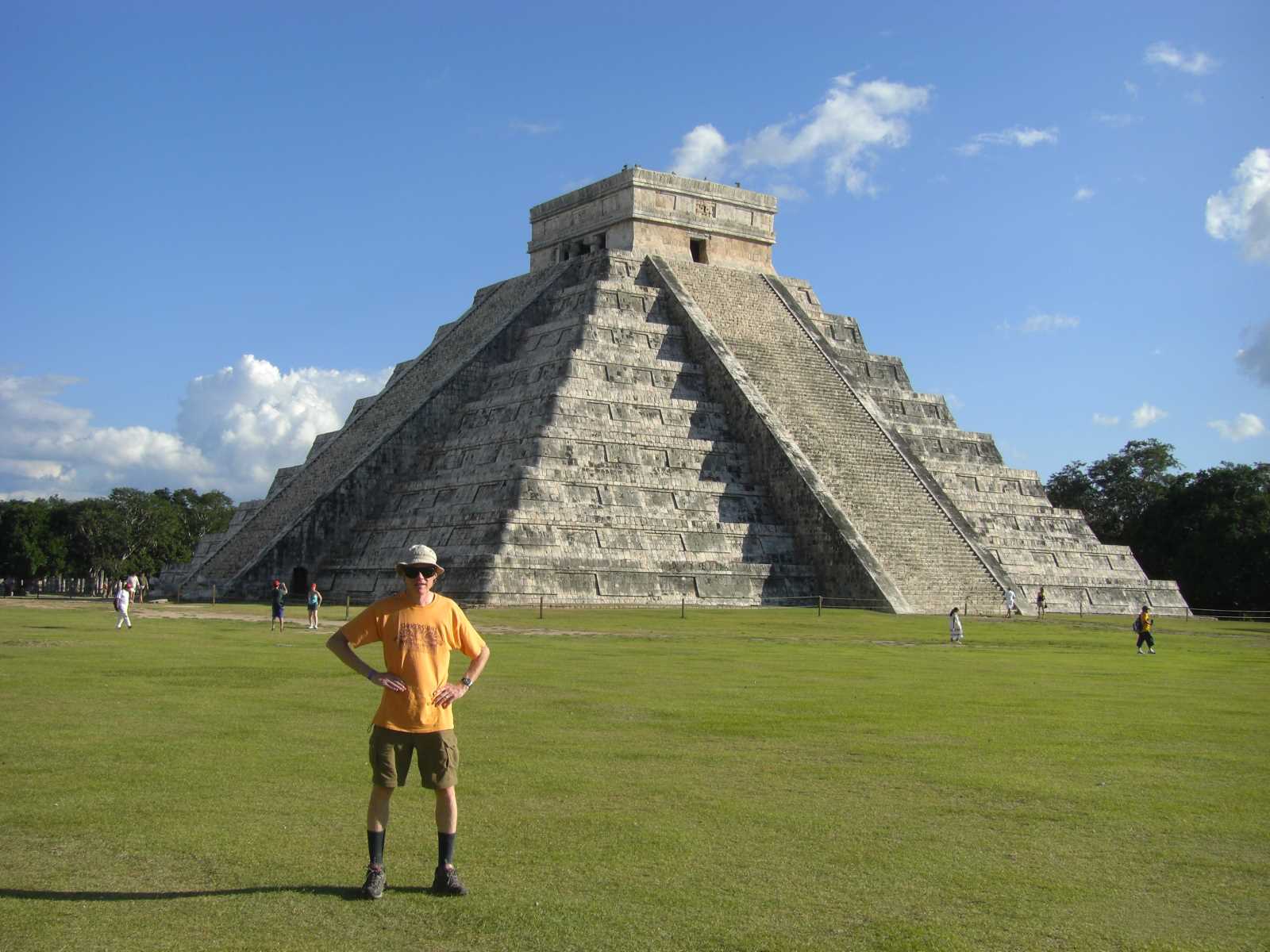 ↓ Another serpent with its mouth open, (and a tongue hanging out?).
This snake is coming down the stairs of the big pyramid,
which they won't let you climb. ↓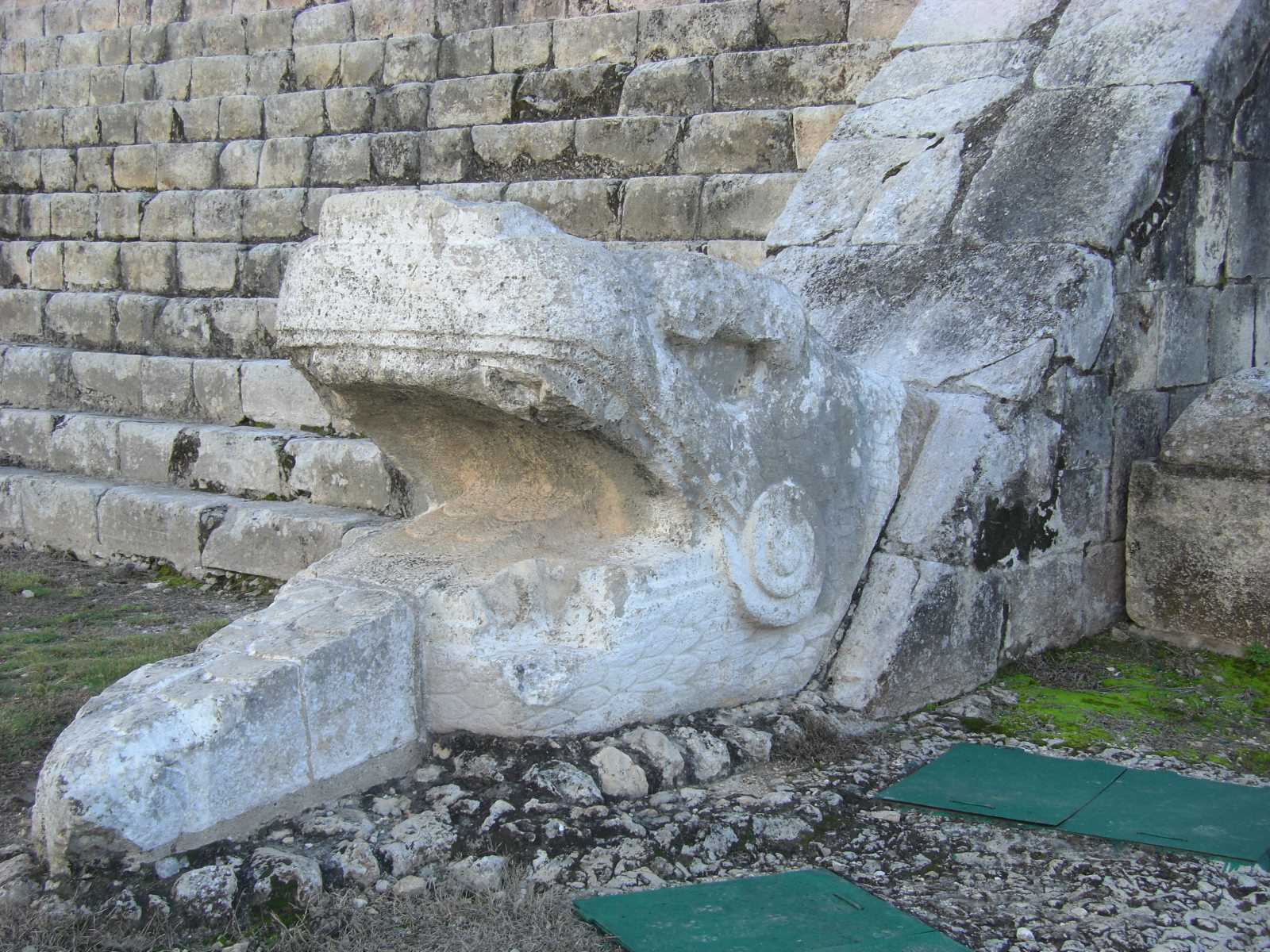 ↓ It was hot. We appreciated the shade.
Temple of the Warriors in the background. ↓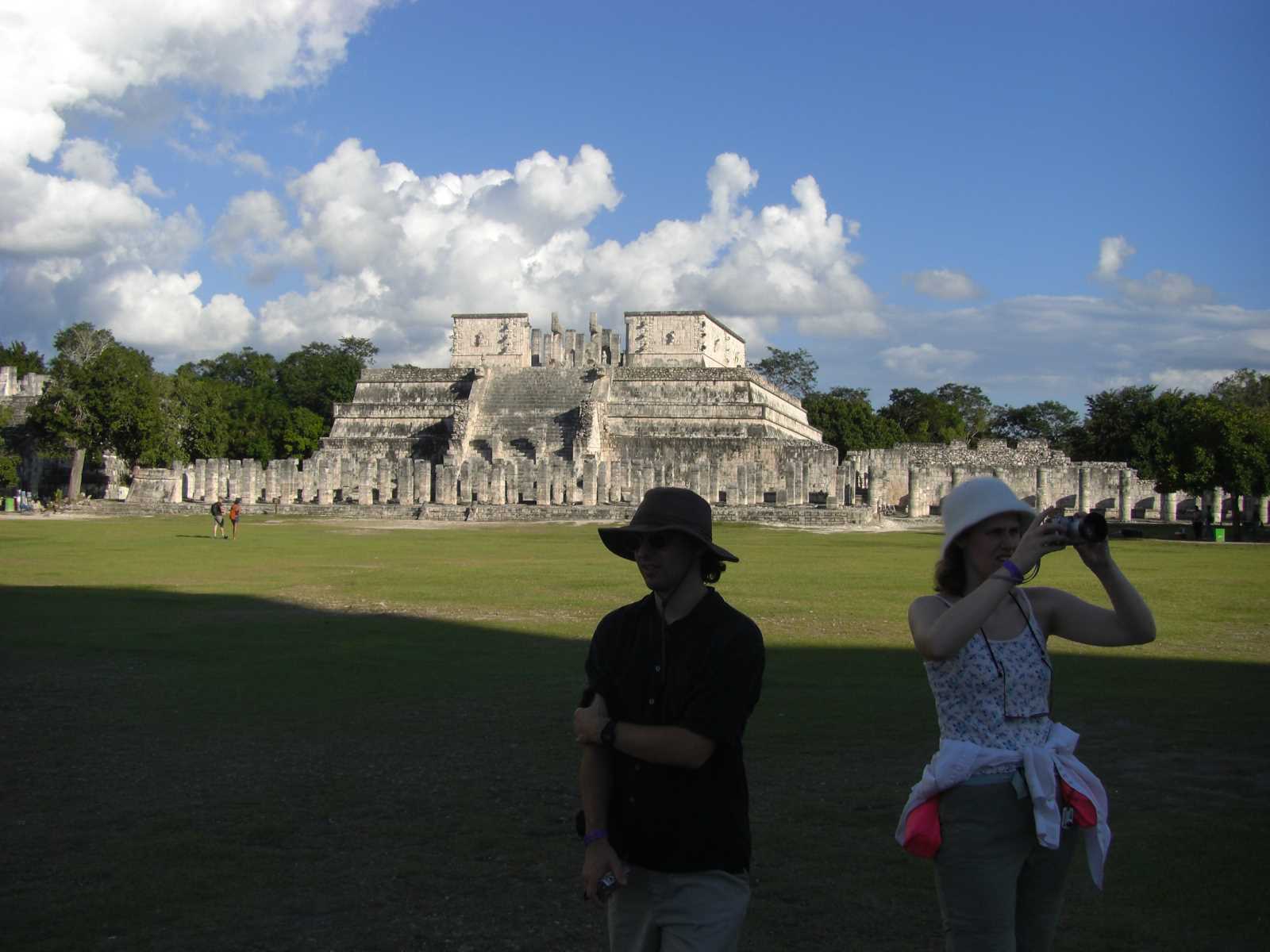 ↓ Up close at the Temple of the Warriors almost
all you can see are the pillars and what appears to be a wall behind them.
This is a late Maya city, built when it was a more pugnacious society. ↓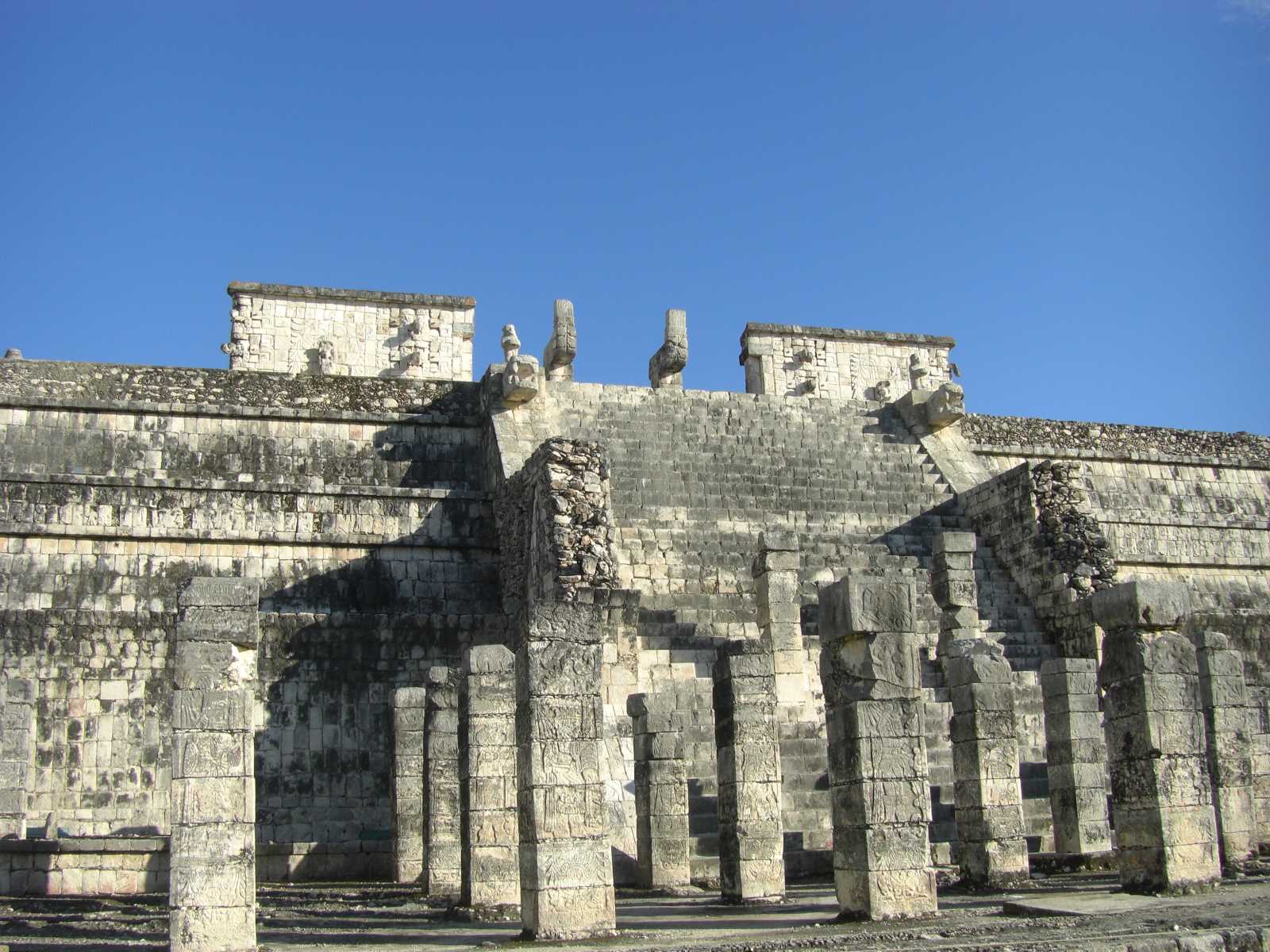 ↓ Each pillar has a warrior carved on it; hence the name given to this building. ↓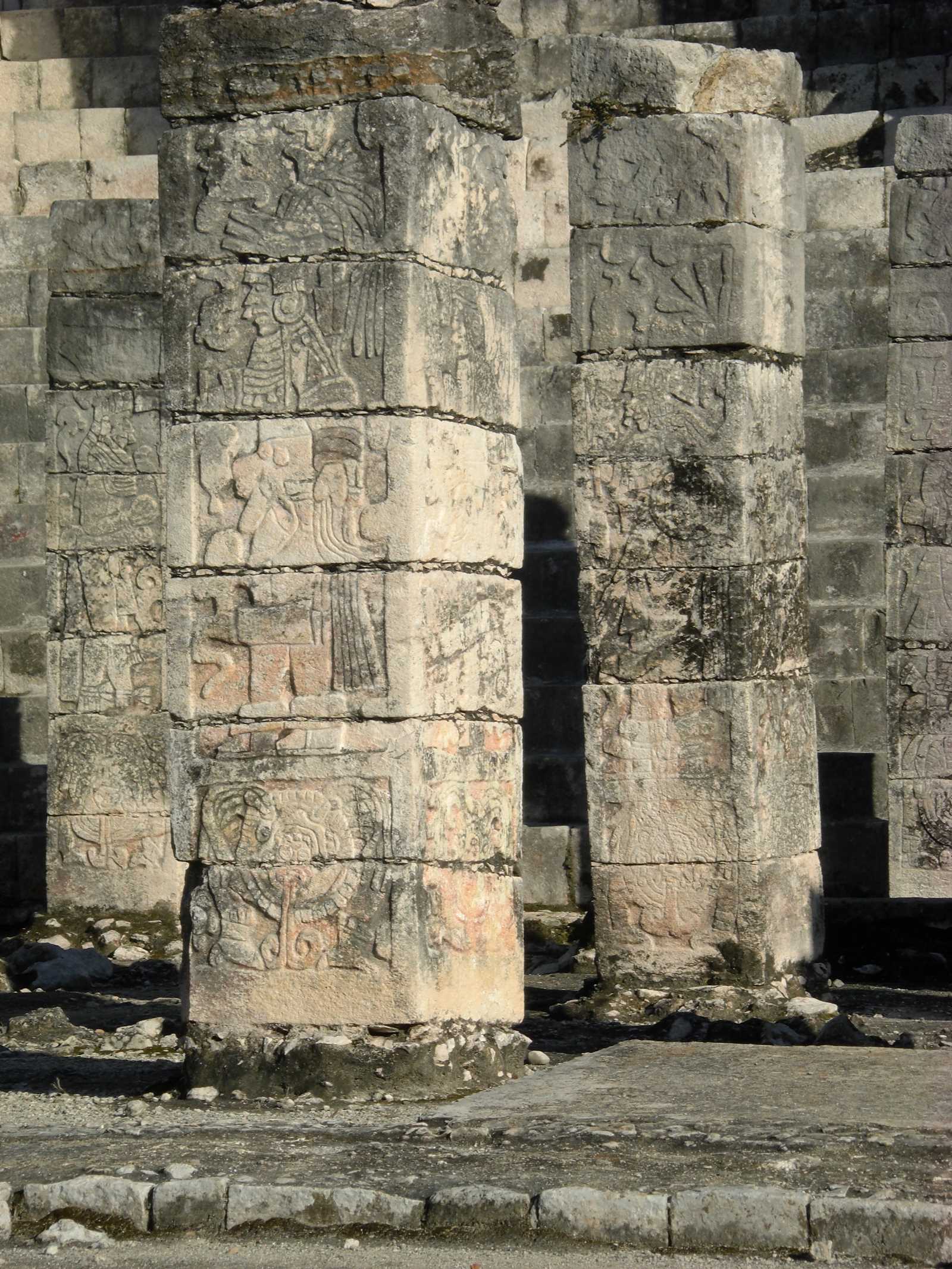 ↓ More of the rain god Chaac's noses. ↓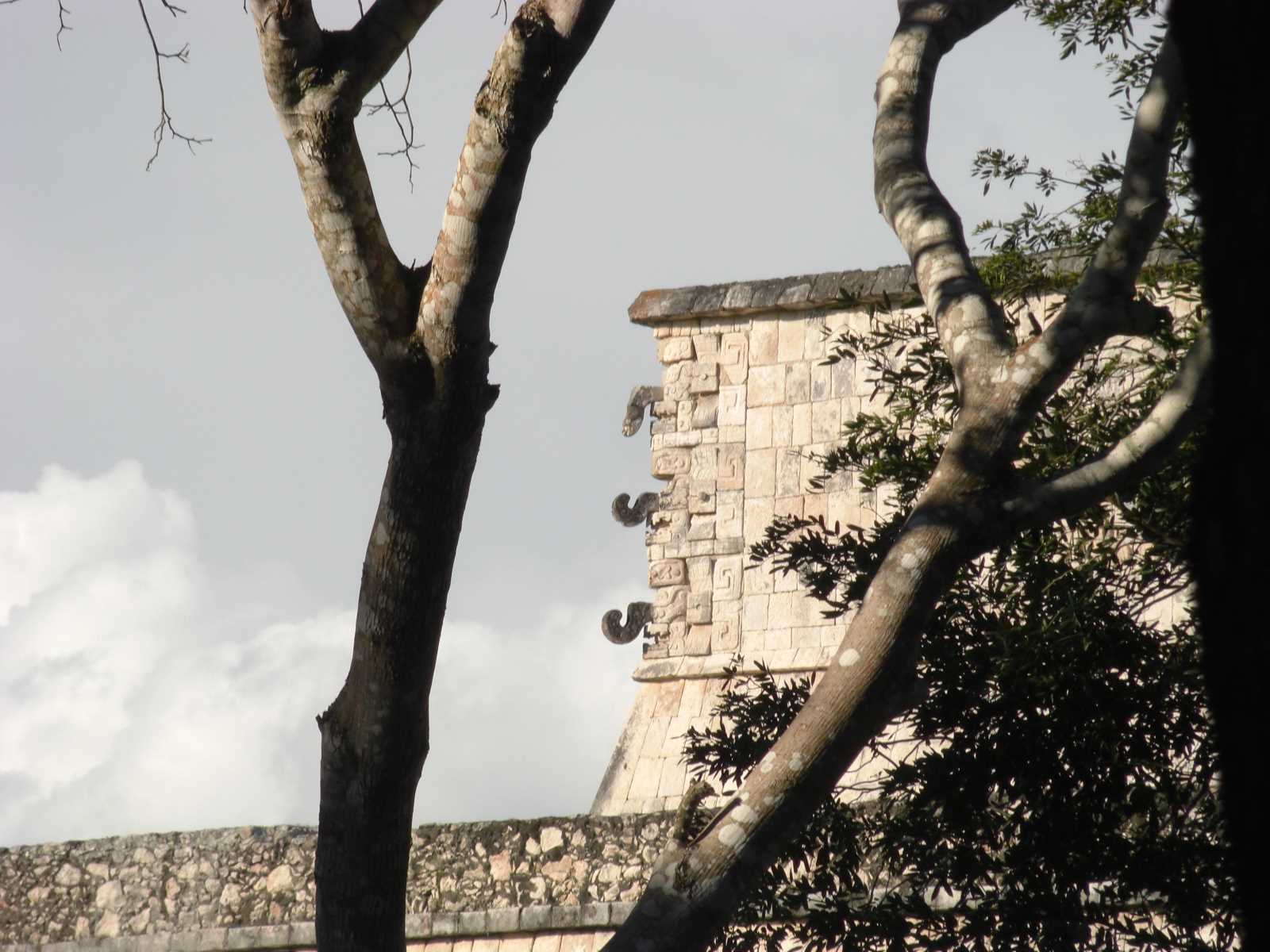 More of Chichen Itza, but away from the primary area.
These ruins around the Market Place are unfamiliar to me.
↓ Tic Tac Toe game, with extra X's, but the O's won anyway. ↓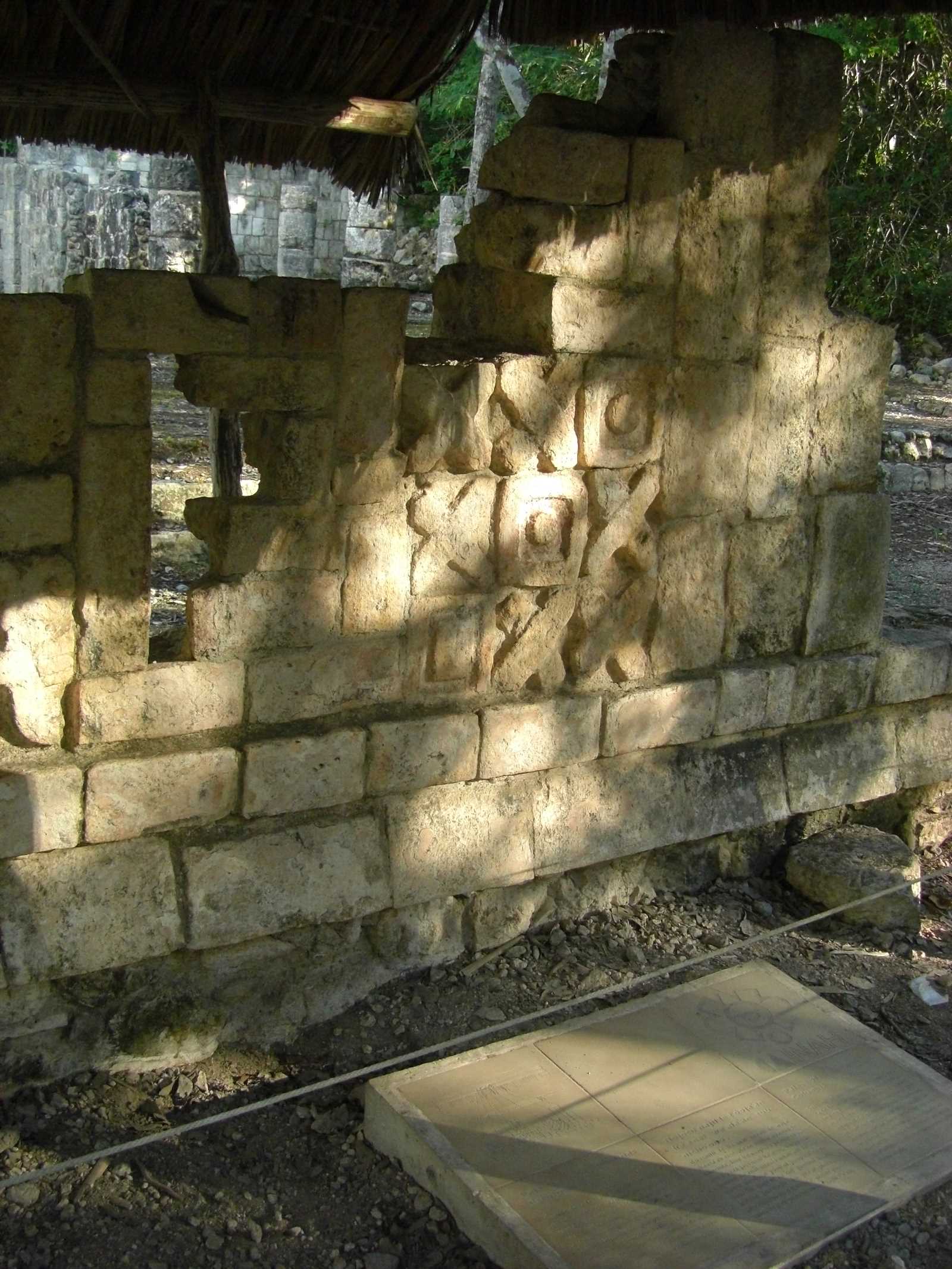 ↓ Fancy work on a low wall near the market place. ↓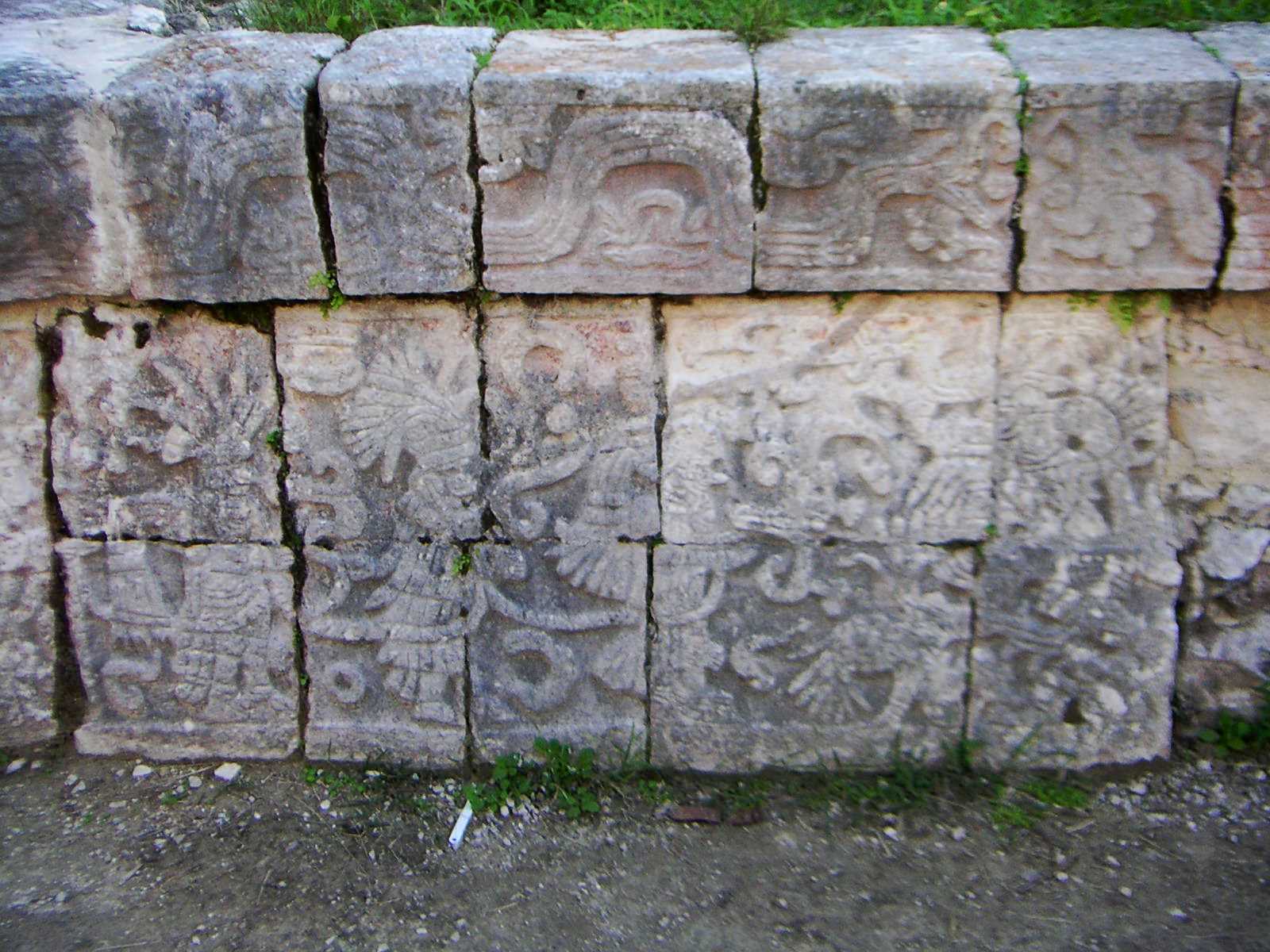 ↓ A market place (equivalent of the Roman Forum?) ↓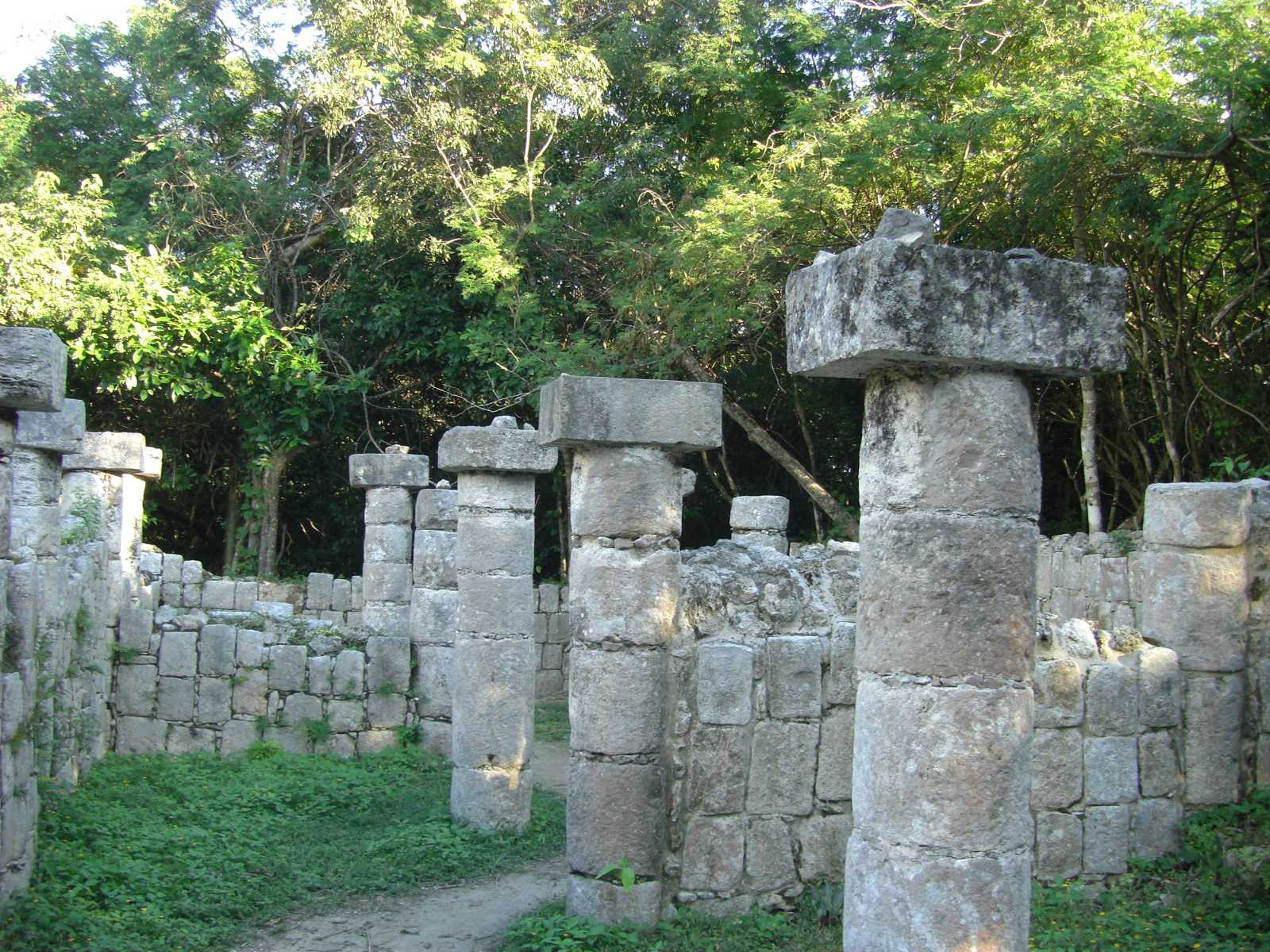 ↓ Mary going to market. ↓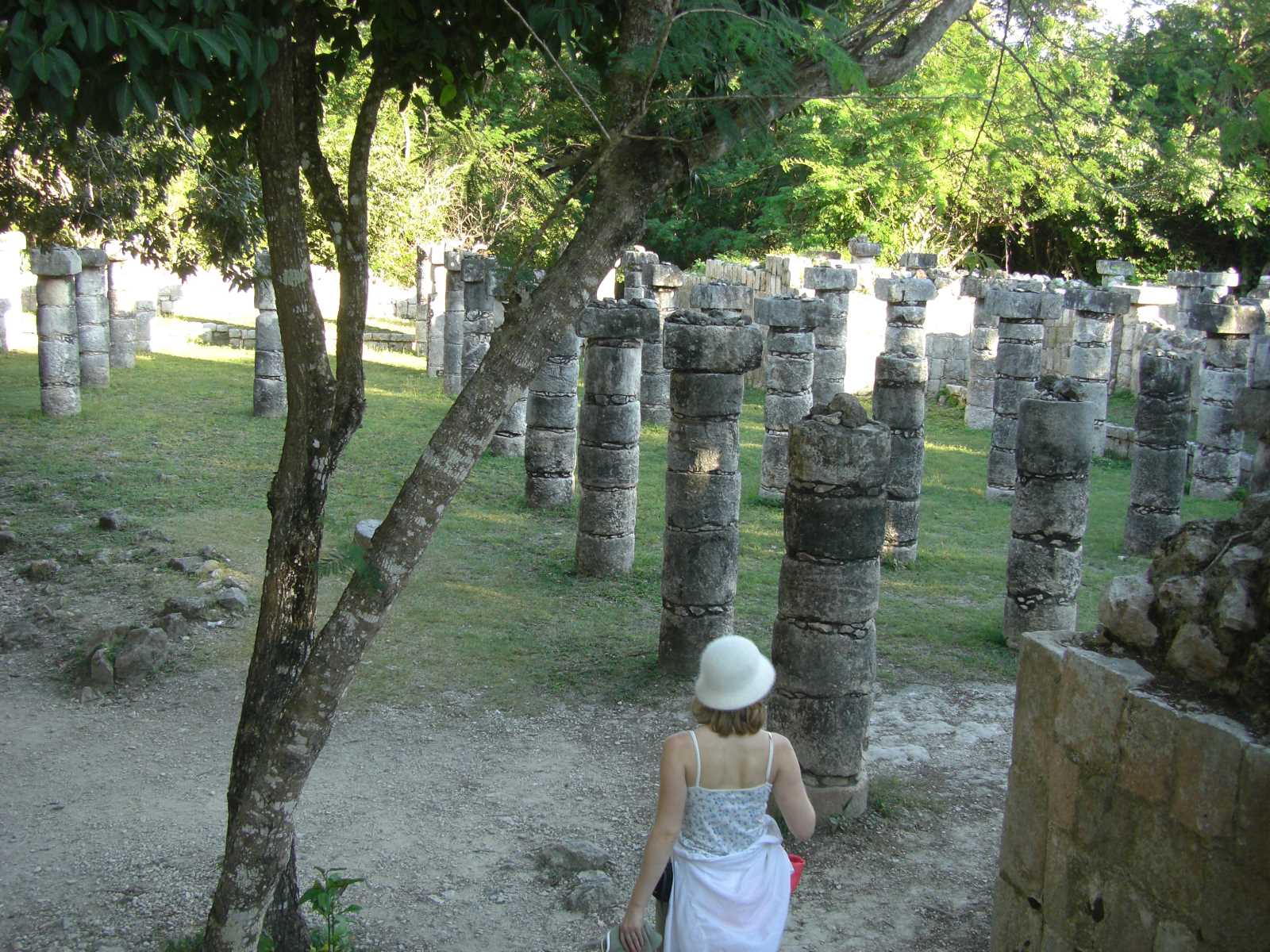 ↓ Sign directing us to one of two ancient Steam Baths here. ↓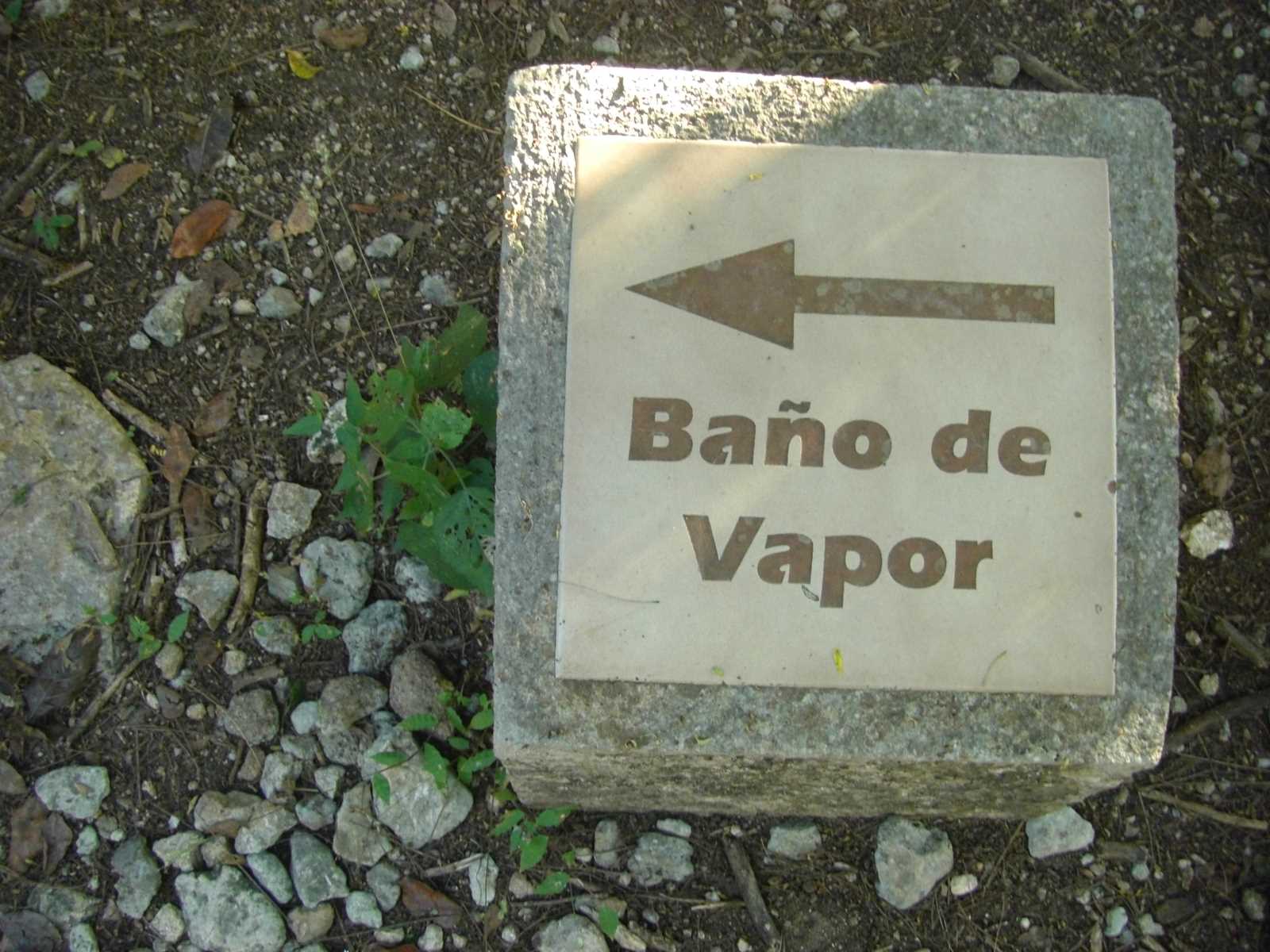 ↓ Not serpents with those big fat tongues.
They look like hippos, but are probably lions (panthers). ↓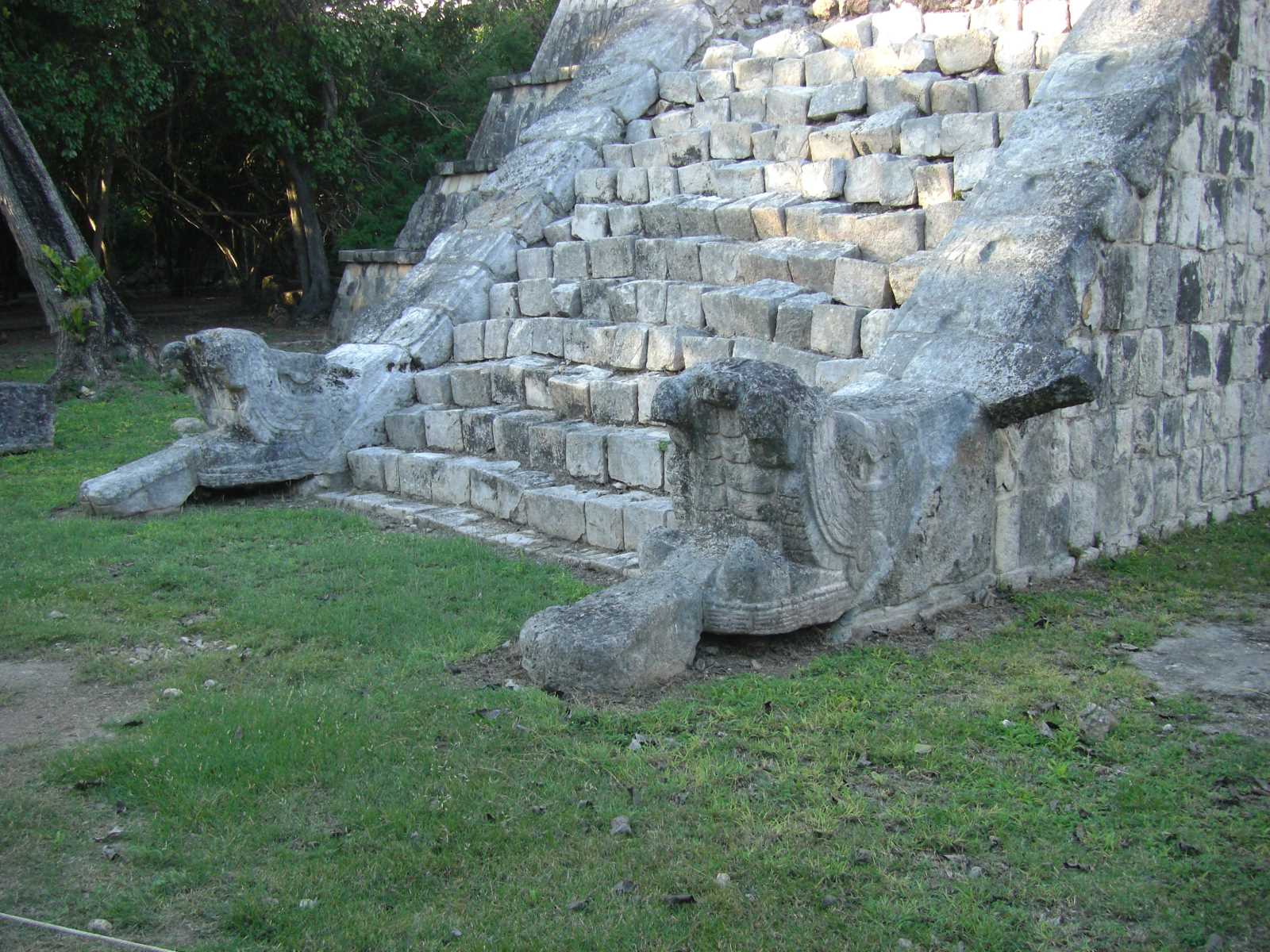 ↓ They got us for 100 pesos. ↓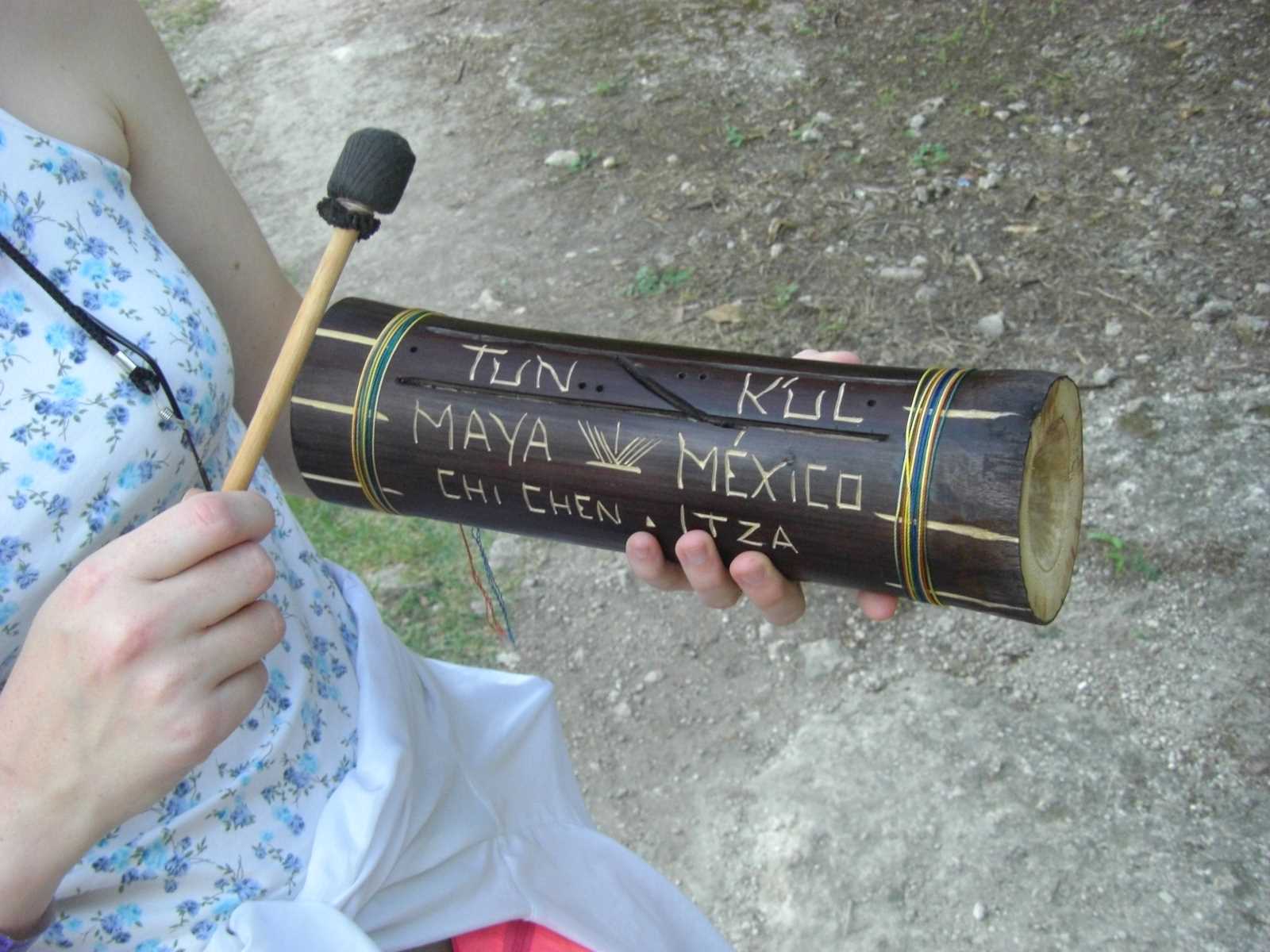 We thought we were done and heading for the exit
when we ran across yet another set of ruins here.
And a good one too!
↓ The Observatory – called this because of its rounded dome.
I don't believe they know what it was used for.
Note how little are the people in this photo. This is up on a large raised platform. ↓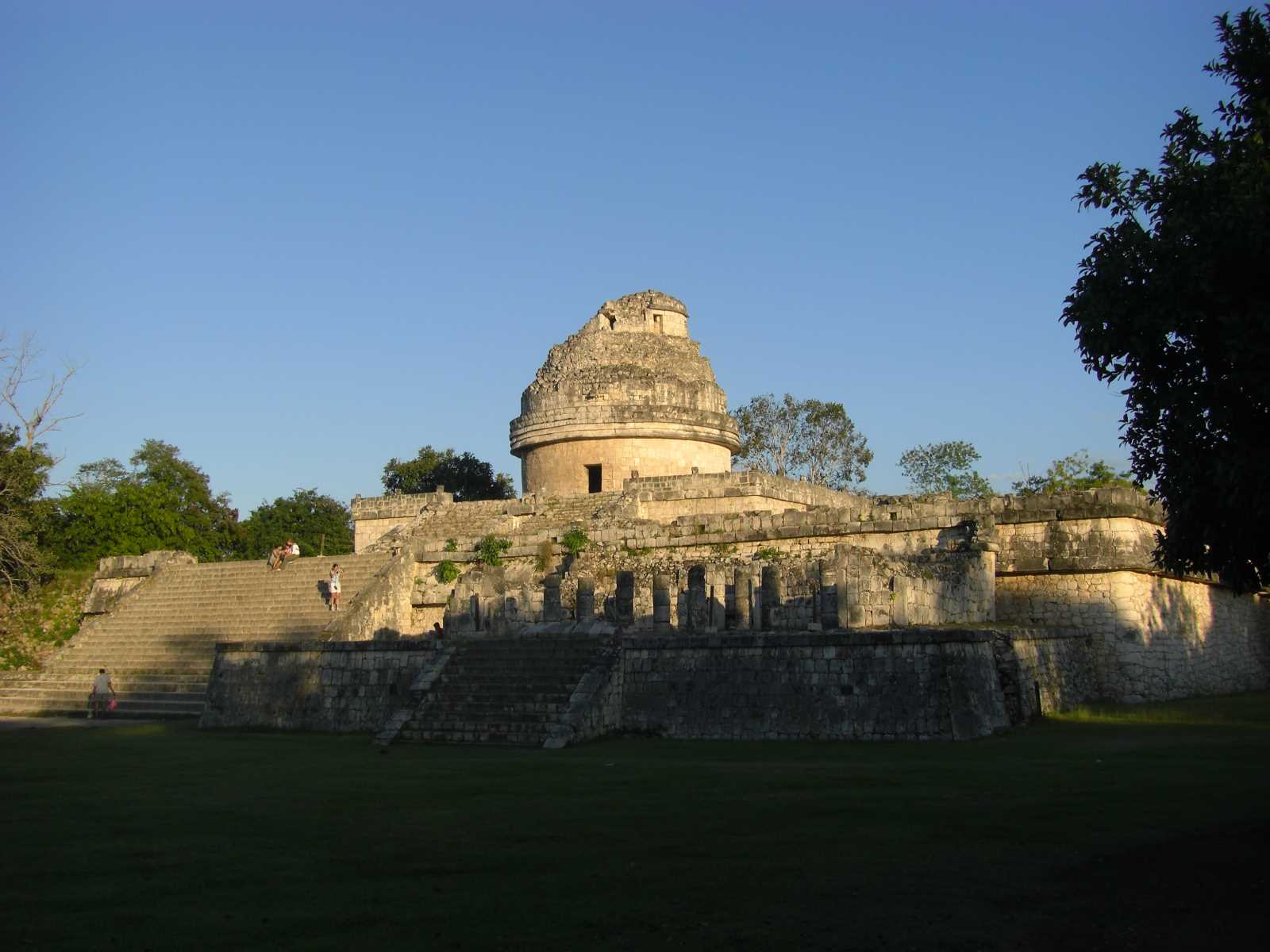 ↓ A close-up of The Observatory ↓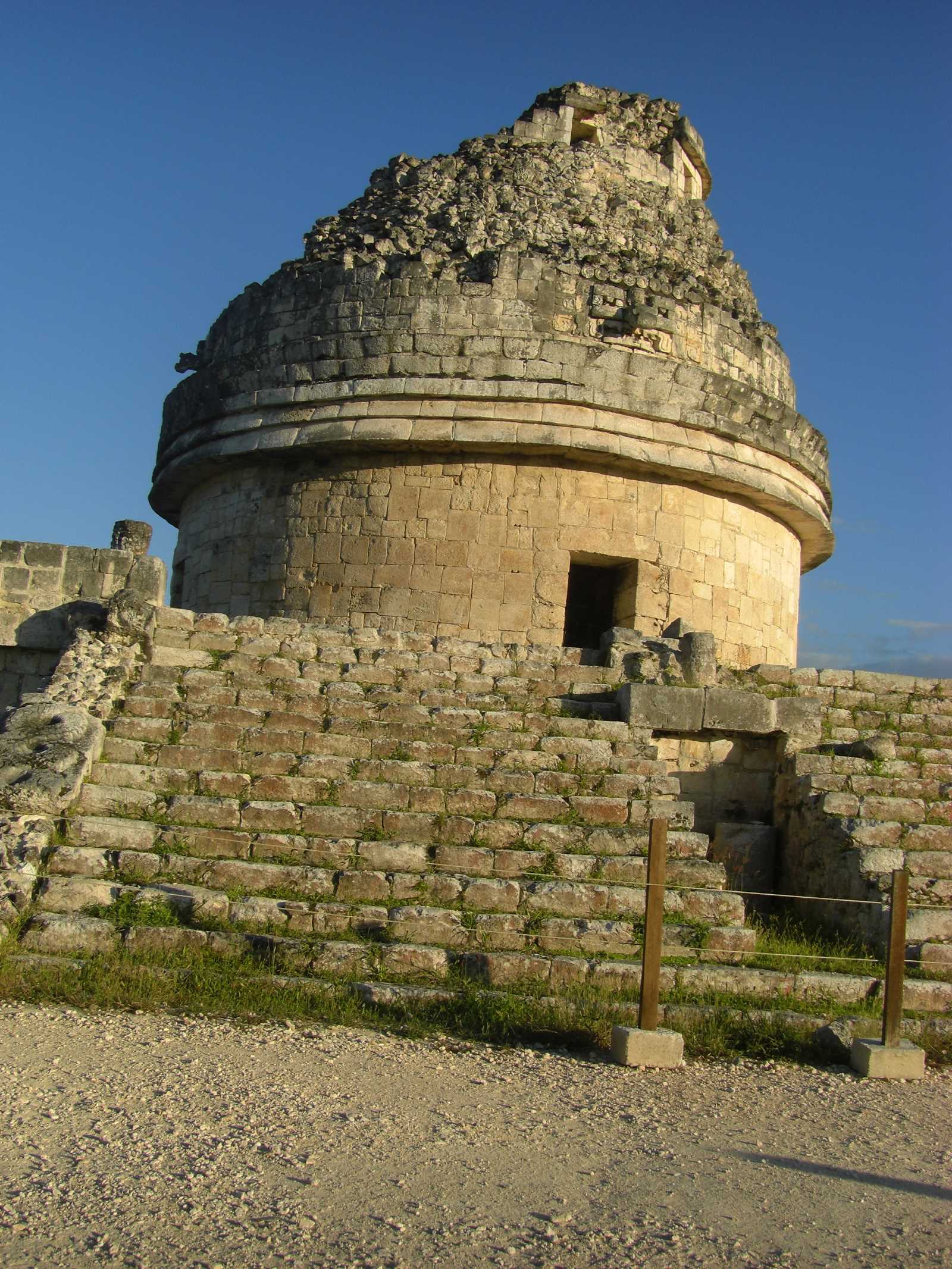 ↓ A gargoyle with an arrow through his head. ↓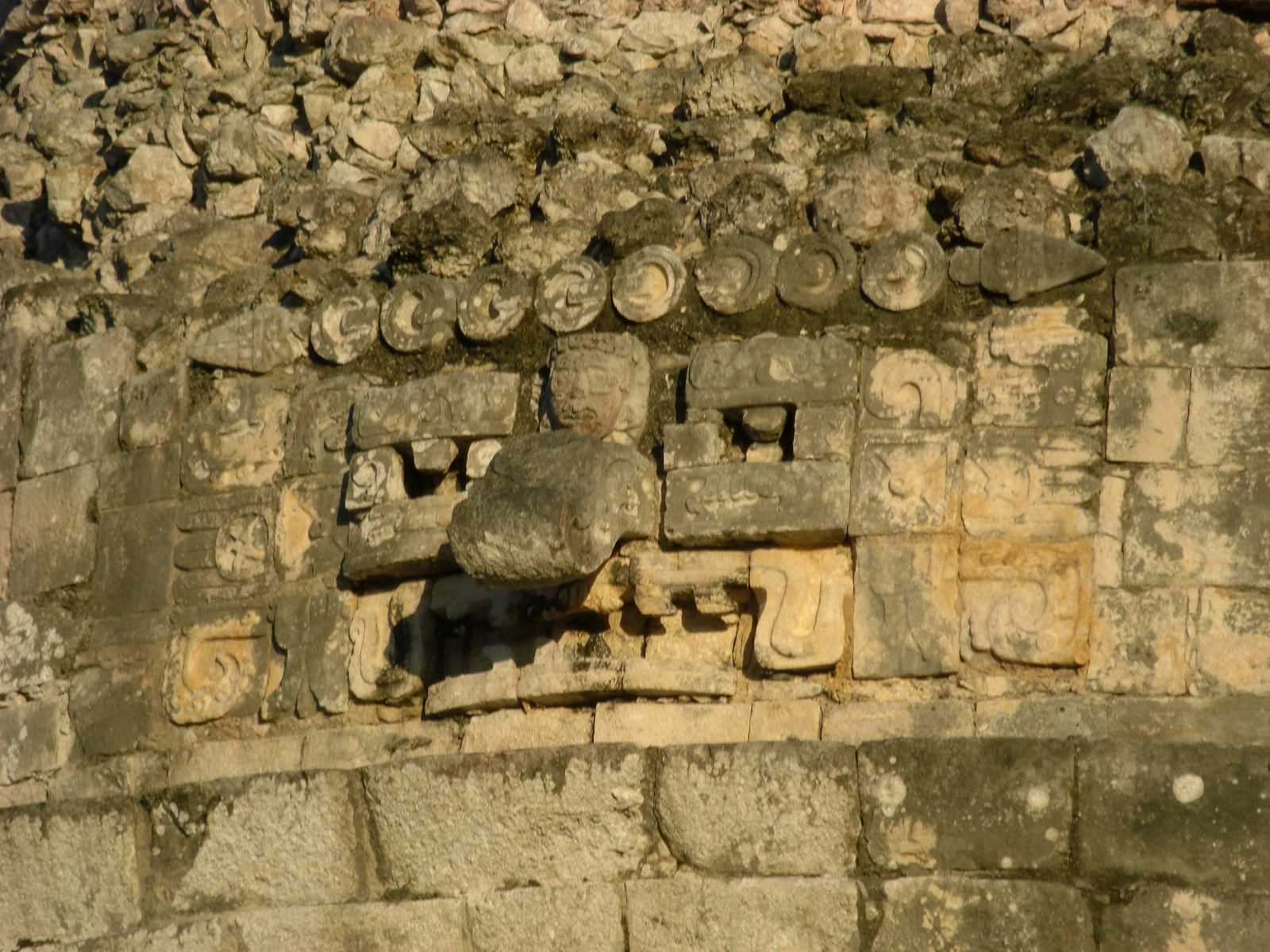 ↓ Another gargoyle with an arrow through his head!
I know, someone else might describe these faces differently,
but we were very tired and getting kind of rummy. ↓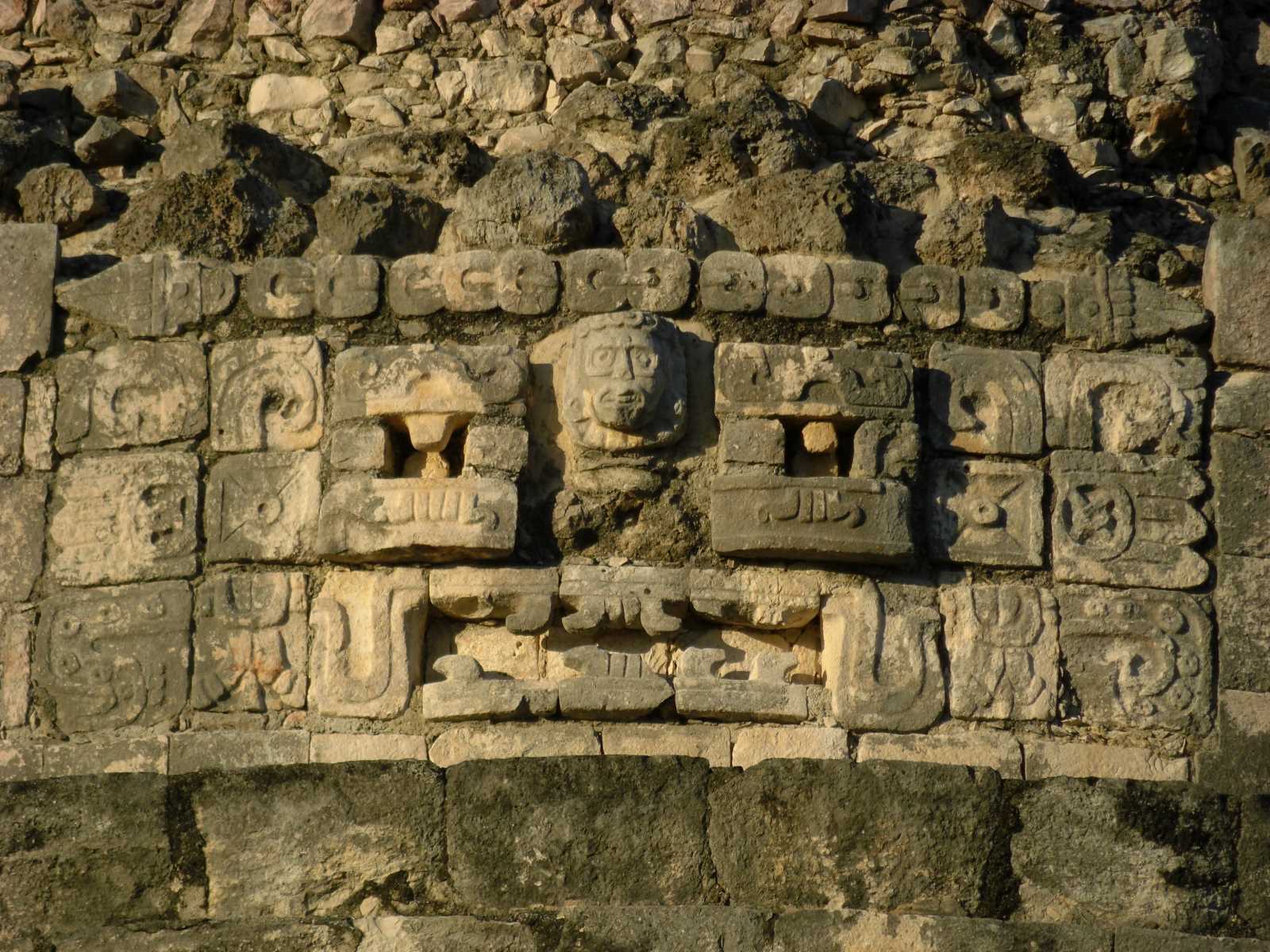 ↓ Looking inside the Observatory. ↓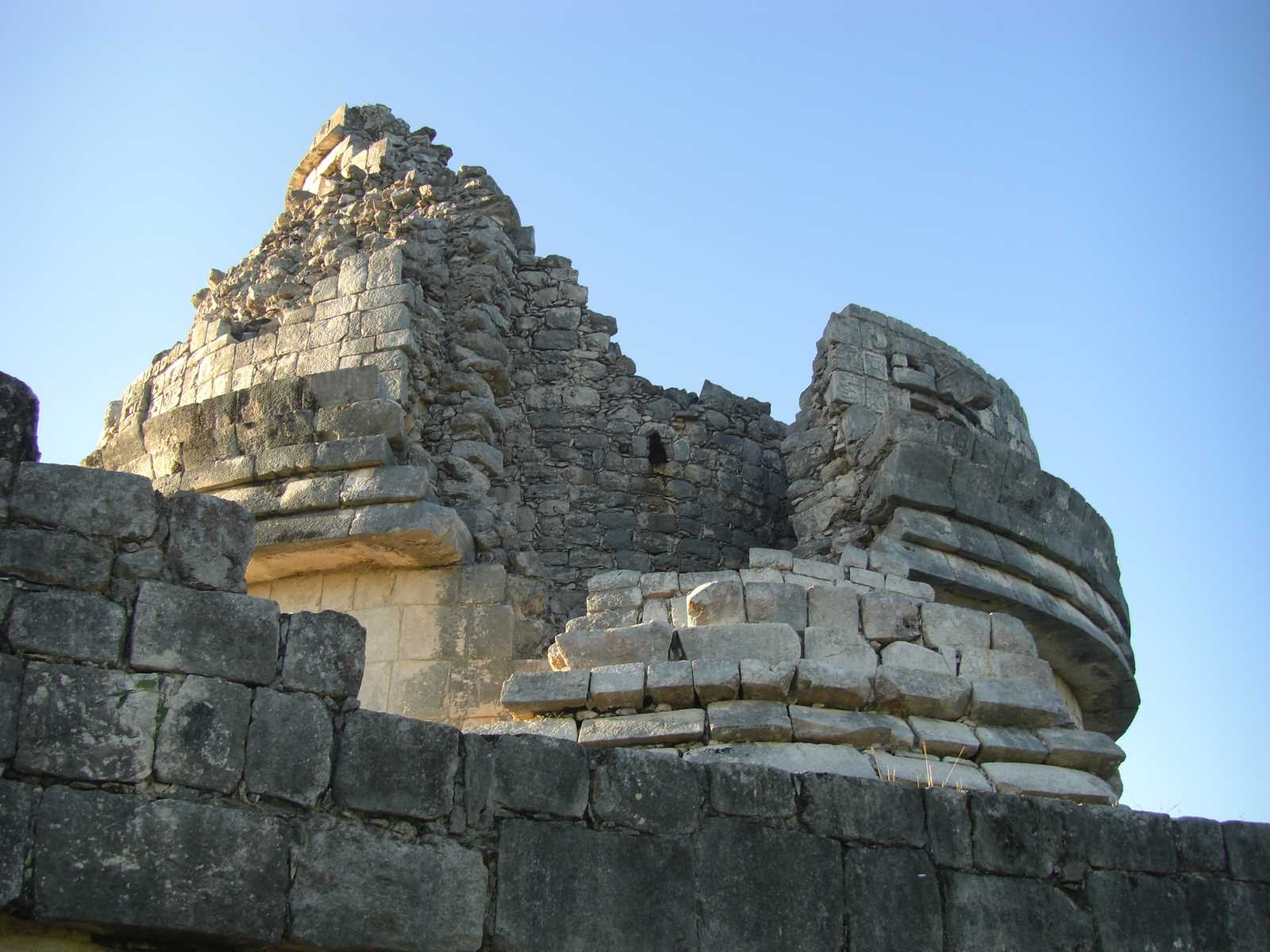 ↓ This inverted V is the false arch that was used to create the spiral staircase vault. ↓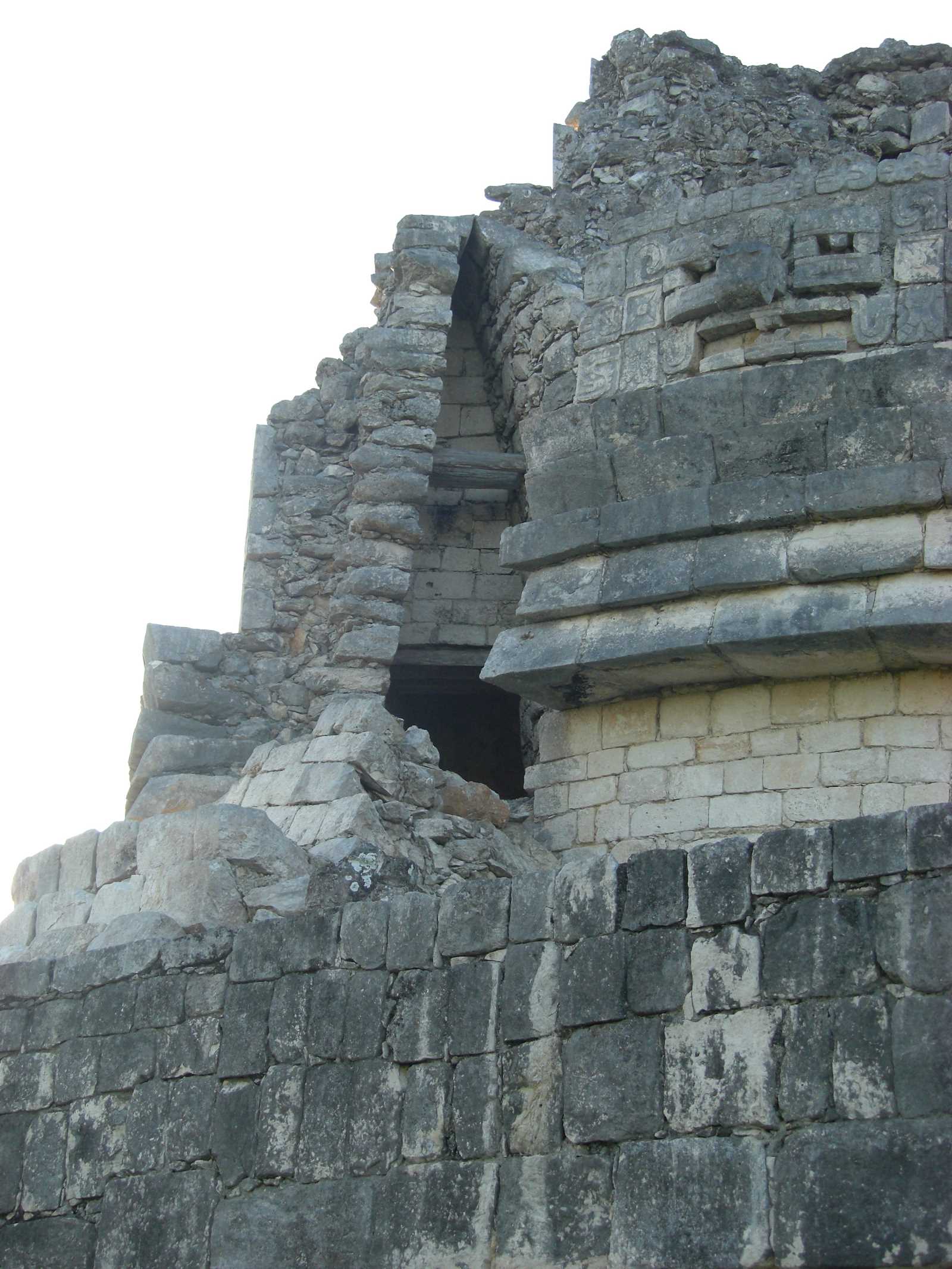 ↓ Known as "The Church". ↓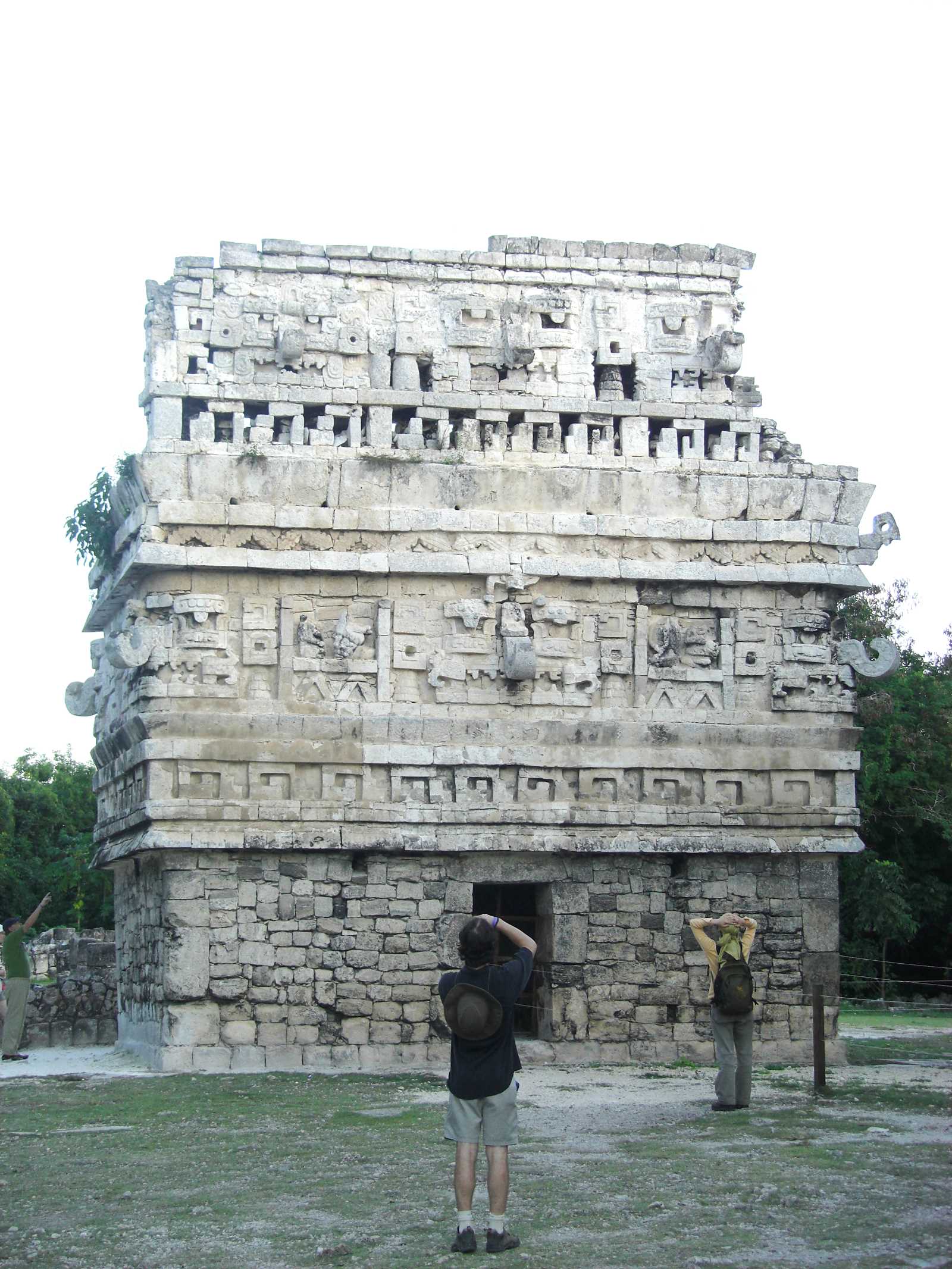 ↓ A pretty yellow flowering vine. ↓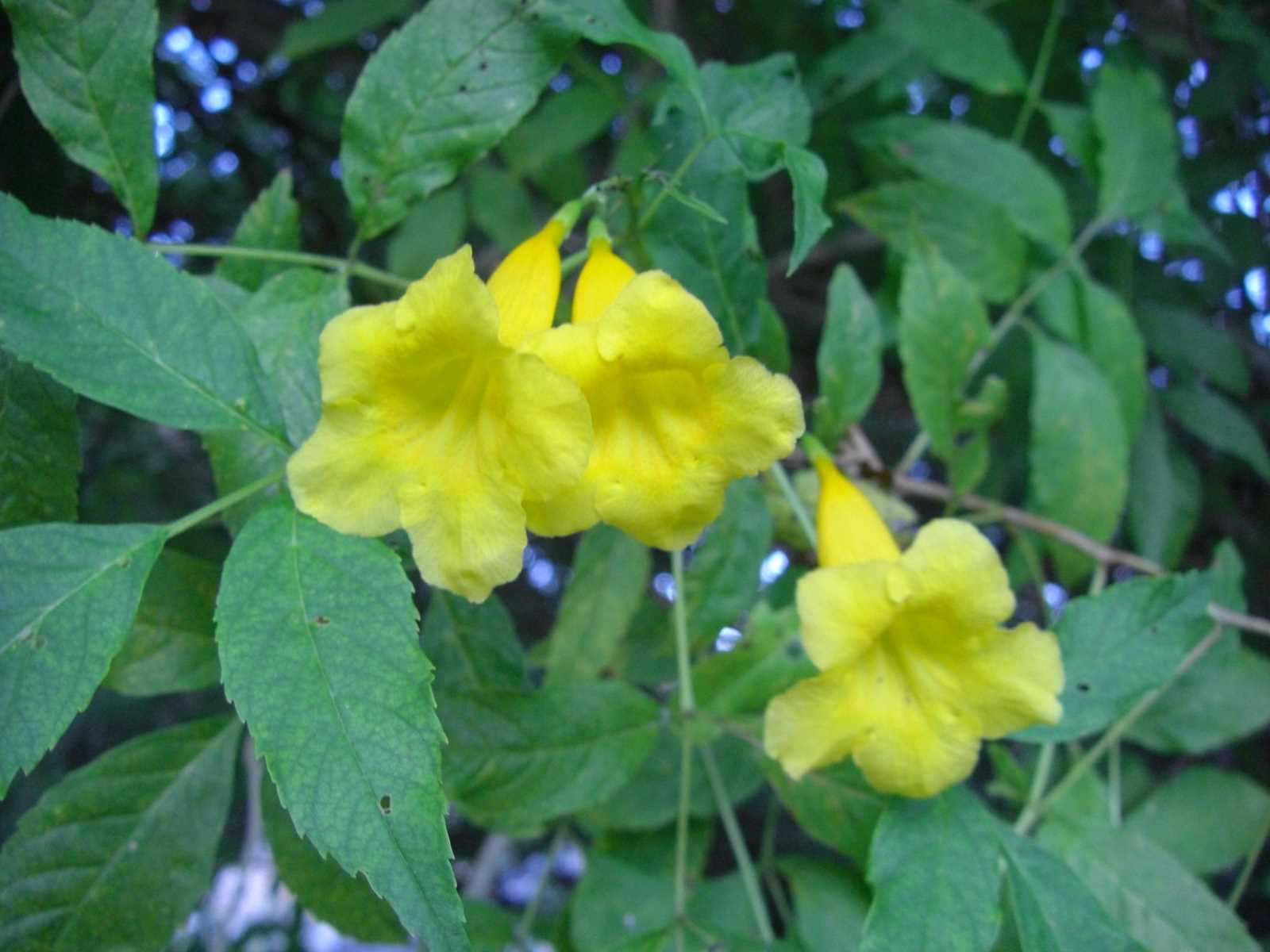 Tomorrow is Saturday and the day we go home,
but first we have to find a place to sleep tonight.
Kristine recommended that, after Chichen, we drive on to Vallidolid for tonight's hotel.
Previous set of photos
Next set of photos
Back to Travels page